Russian Motorcade in Hanover Blocked

Summary

Protest by Russian diaspora community in solidarity with invasion of Ukraine is met with resistance.

As the invasion of Ukraine by Russia continues, some members of the Russian diaspora community gather in Hanover on April 10th, 2022 to show their support for the actions of Putin. Supposedly rallying against discrimination of the Russian speaking community in Germany, the participants de facto use the motorcade to show their support of the war. Bikers from the night-wolves gang lead the motorcade and more than 350 cars join. As the group drives through Hanover people gather in solidarity with Ukraine and then block the streets.

Read more in report for taz - die tageszeitung: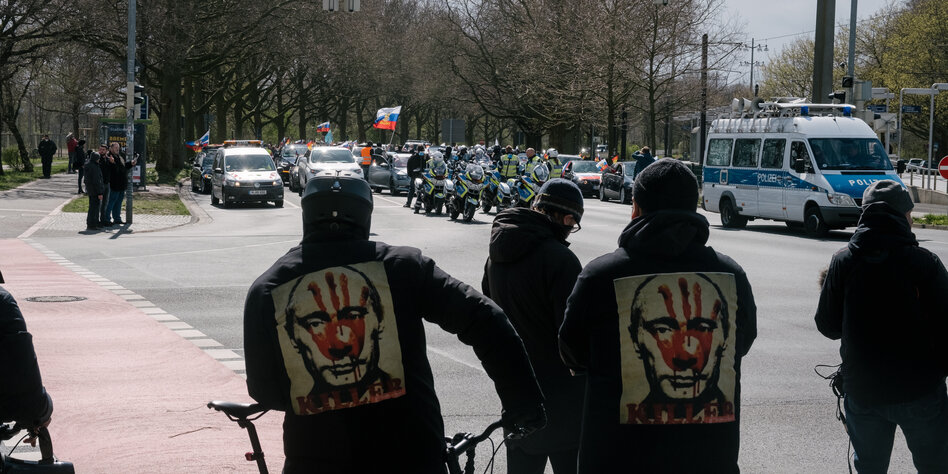 Prorussische Demo in Hannover: Ausgebremster Autokorso
Ein prorussischer Autokorso in Hannover soll angeblich nur gegen Diskriminierung protestieren. Tatsächlich ist im Vorfeld Kriegspropaganda im Spiel.
Taz.de