All About Photo Presents 'Mother Earth' by Diana Cheren Nygren
all about photo
Jul 4, 2023
All About Photo is pleased to present 'Mother Earth' by Diana Cheren Nygren

Part of the exclusive online showroom developed by All About Photo, this exhibition is on view for the month of July 2023 and includes twenty photographs from the series 'Mother Earth'

Phil Zheng Cai , is the curator for this month's show.


Mother Earth
Nevertheless She Persisted

A city girl and skeptic to my core, I feel an overwhelming sense of awe in the face of a desert spread before me or the expanse of the ocean. Within these magnificent landscapes, humanity seems small and insignificant. Geologic eras are etched into layers of rock and our time on earth seems short in contrast. So far there have been thirty-seven epochs in the history of this planet. Humans have been on Earth for less than two of these, though our impact on the shape of the planet has been tremendously outsized. What will the next epoch look like?

I have mounted scenes of human habitation behind acrylic, plastic walls that we imagine can safely separate the things we do from having an impact on the natural world. I have then affixed these scenes onto and within sweeping landscapes. I am presenting this work without glass. The constructed world behind the acrylic is literally protected, while the landscapes remain exposed and vulnerable. A continuity of line and color between these two parts of the work hints at their interconnectedness. I use the desert southwest of the United States as a stand-in for what the majority of the land on our planet might look like as it continues to be shaped by rising temperatures, drought, and fires. Ultimately, I present these multi-layered images in hand-painted wooden frames, alluding to the next chapter in the planet's history. As the image pushes beyond its edges, the story continues to evolve.

In spite of human activity, the Earth continues to transform and reinvent itself. The Earth is not coming to an end. Its inhabitants cannot escape its permanence, and the power it has to shape their existence. The question remains, as nature reinvents itself, can we adapt with it? Will we be part of that next chapter?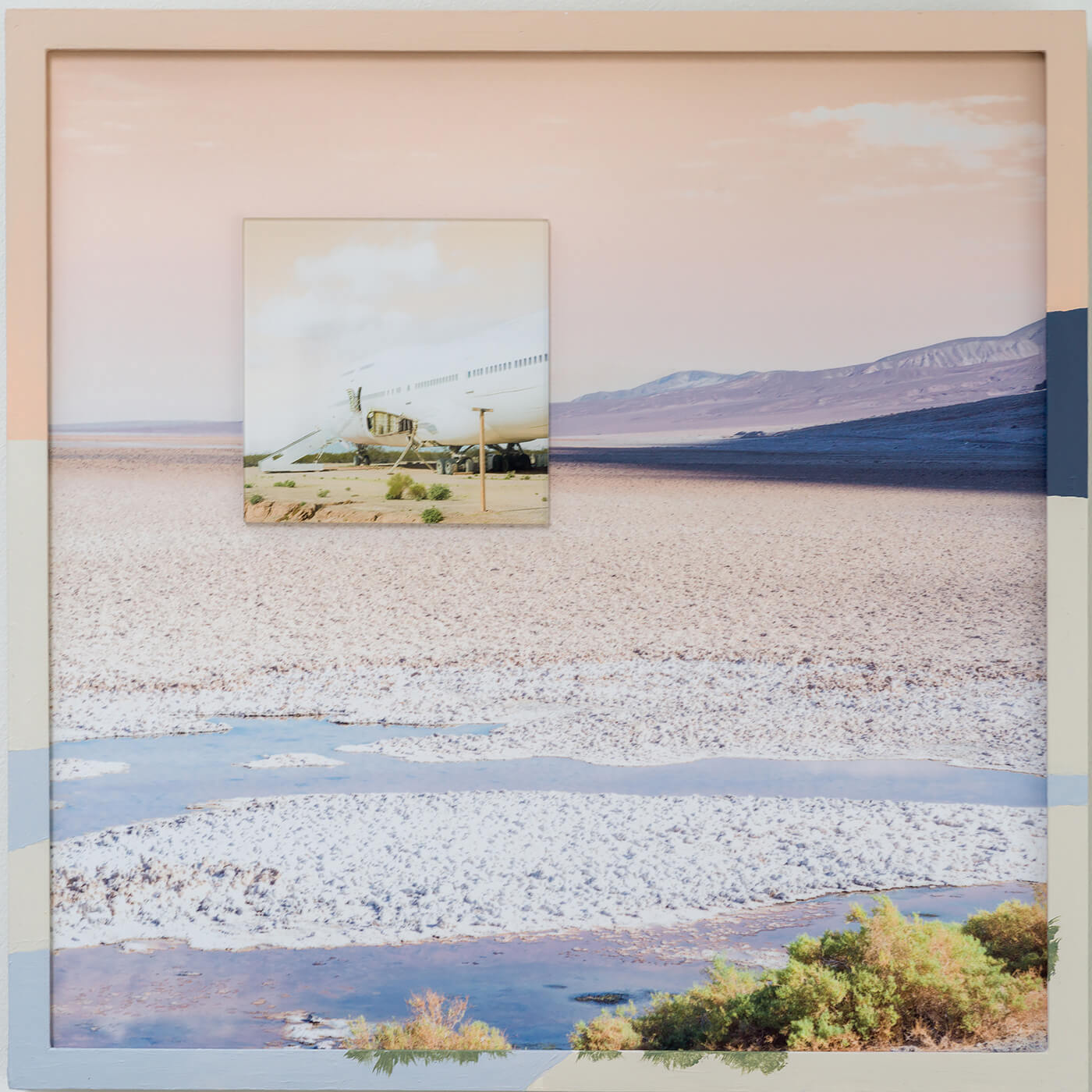 Diana Cheren Nygren - Mother Earth
All-about-photo.com