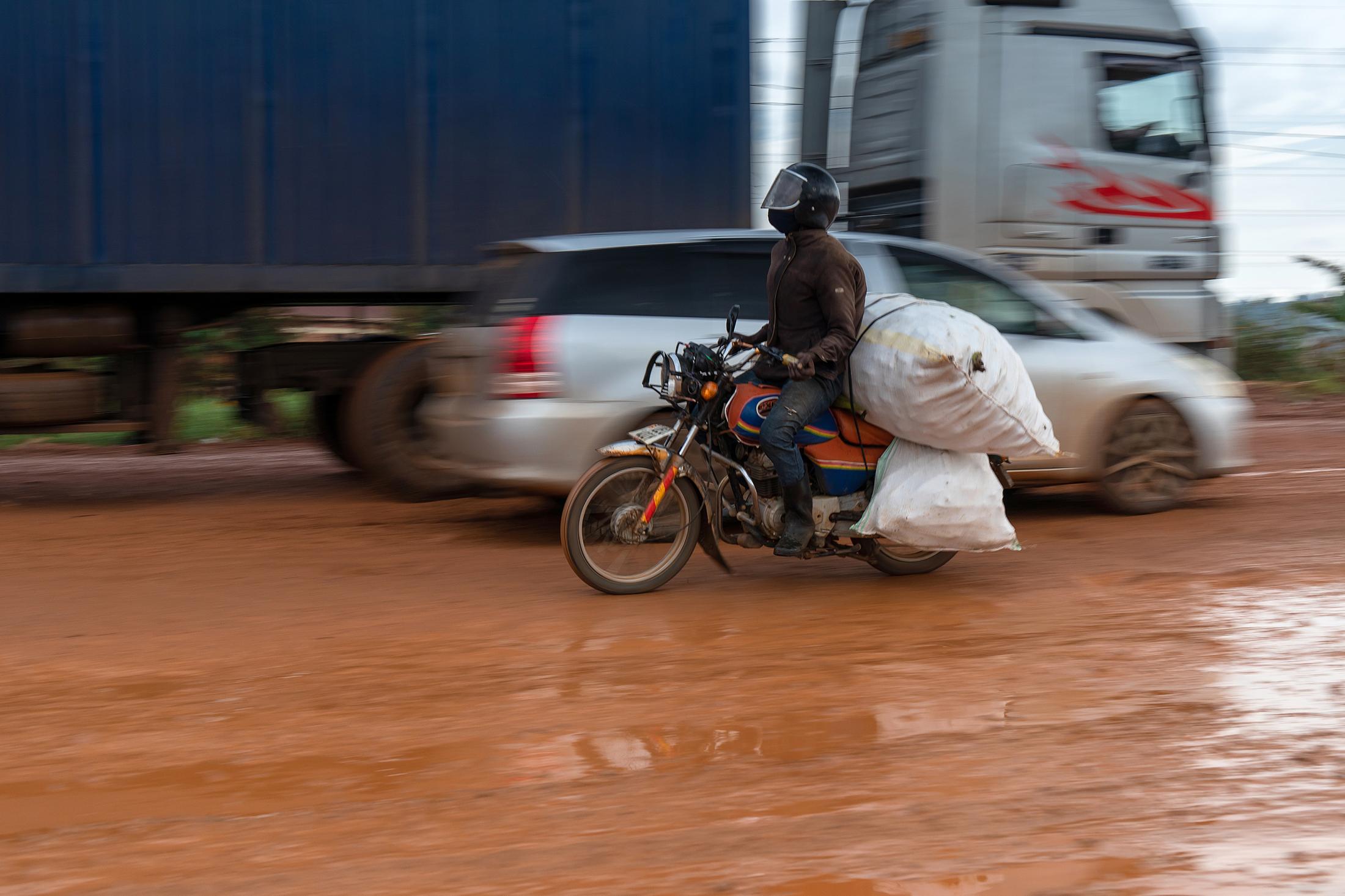 Speeding Boda delivering merchandise on a rainy day.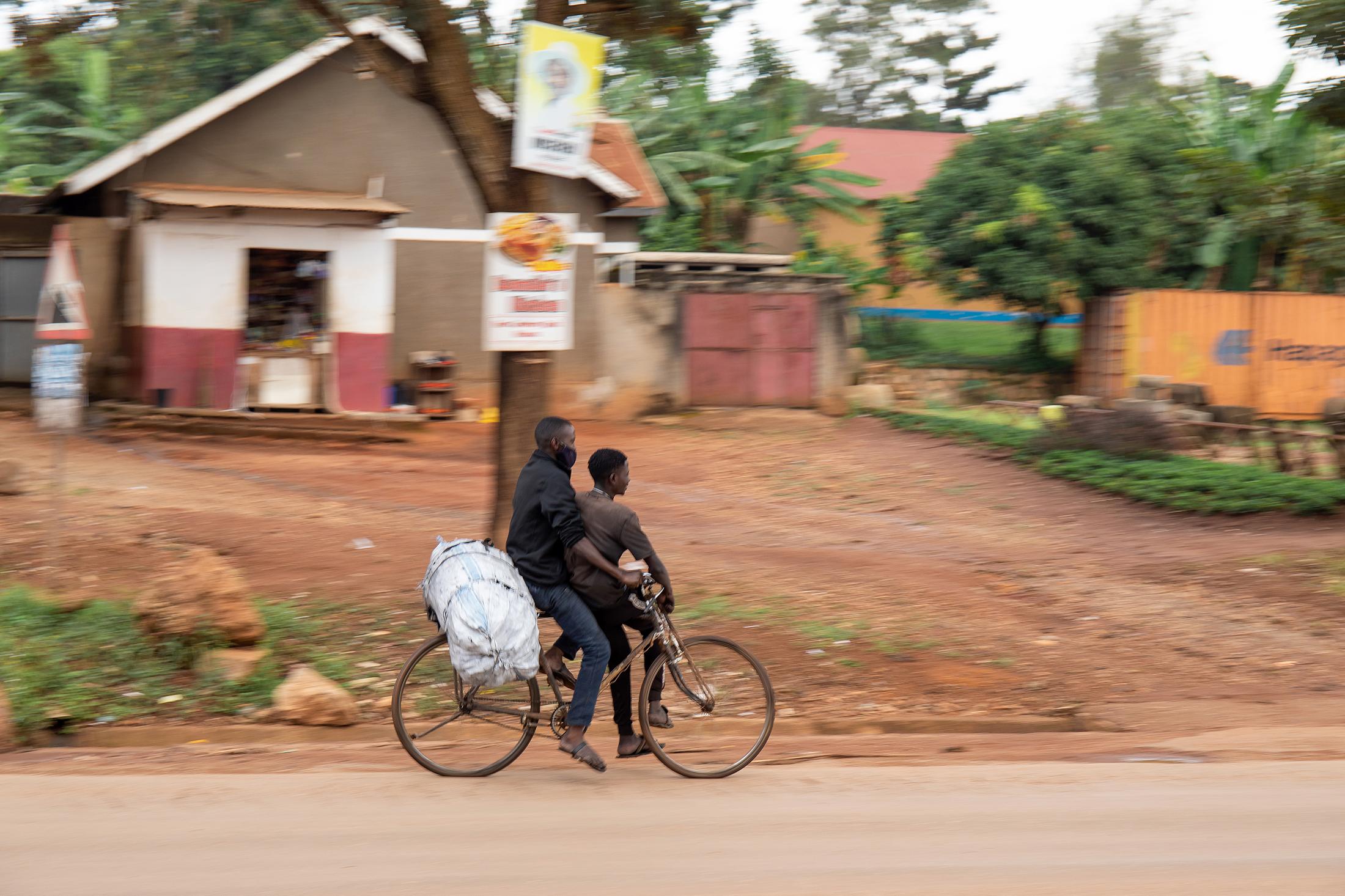 Young men who sell charcoal deliver a charcoal sack to their client.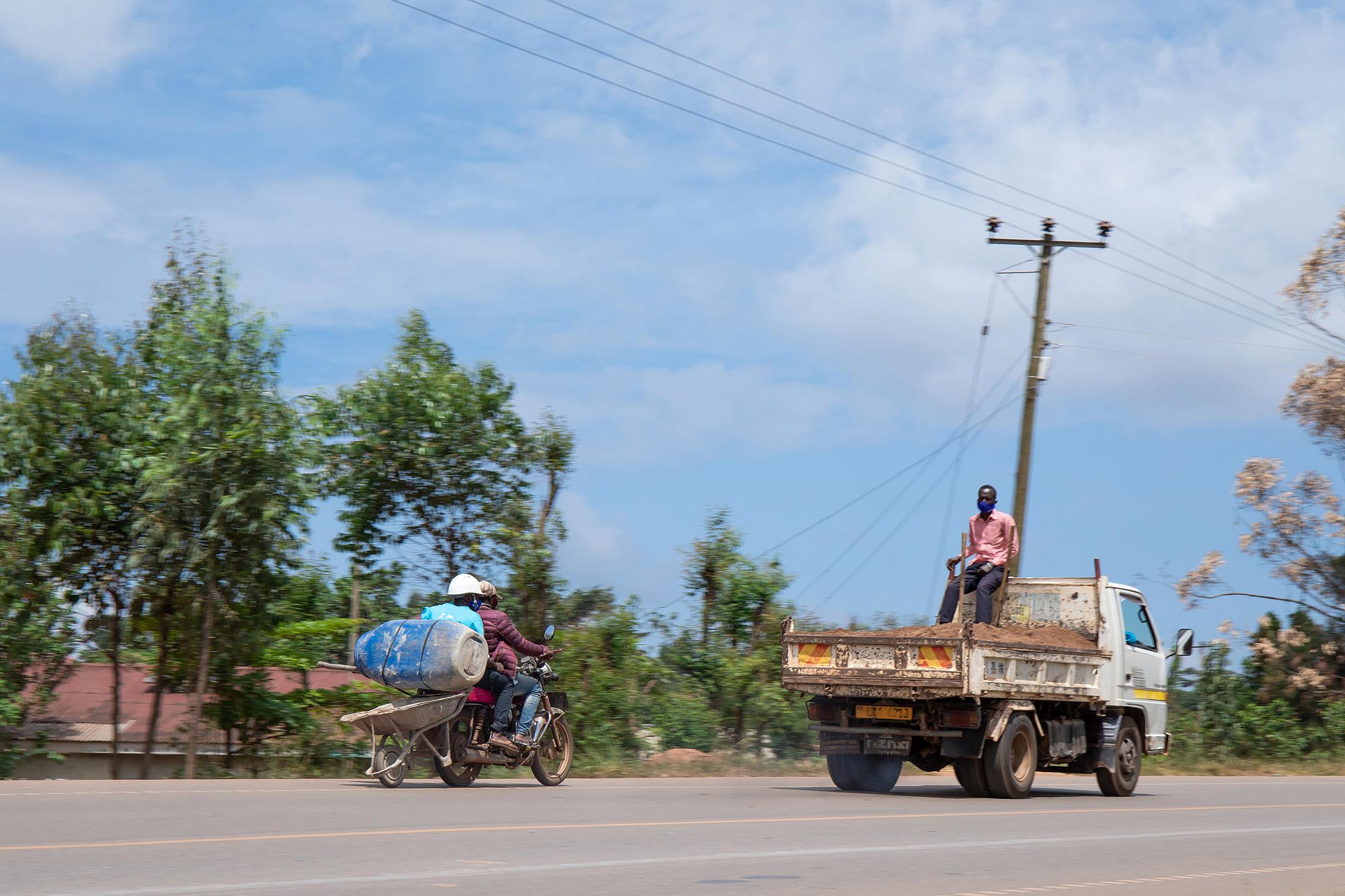 Two builders on a motorbike with luggage and a wheelbarrow tied to the bike along Katosi road on their way to the construction site, construction works had to go on though public transport was banned this prompted many to improvise.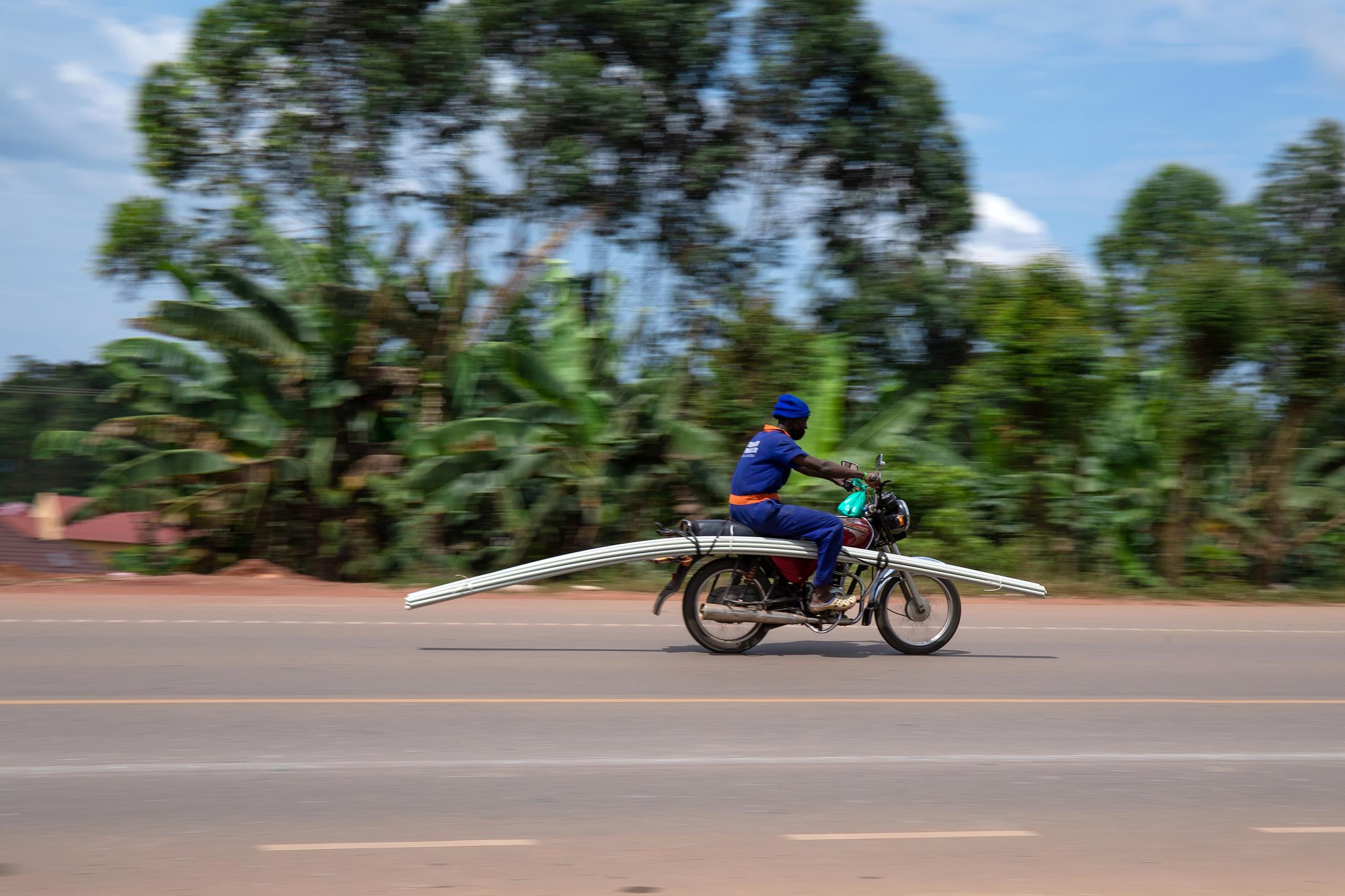 A plumber seen speeding to his work site with his pipes tied onto the bike this was during the 42 days of lockdown by government as a measure to curb the spread of the corona virus.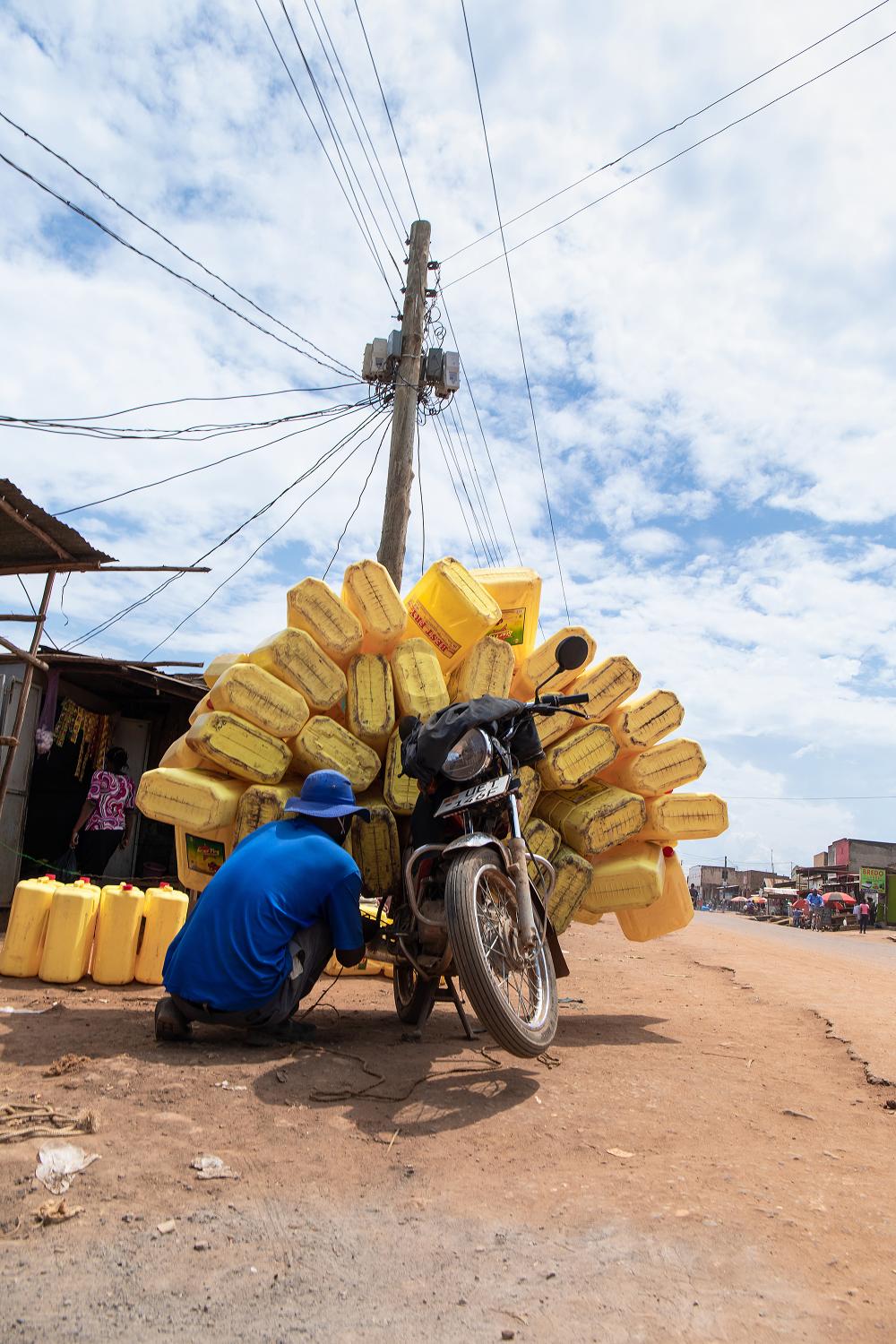 A bodaboda rider in Mukono town, ties his cargo onto his motorbike. Transport of passengers was prohibited so many riders had to transport cargo.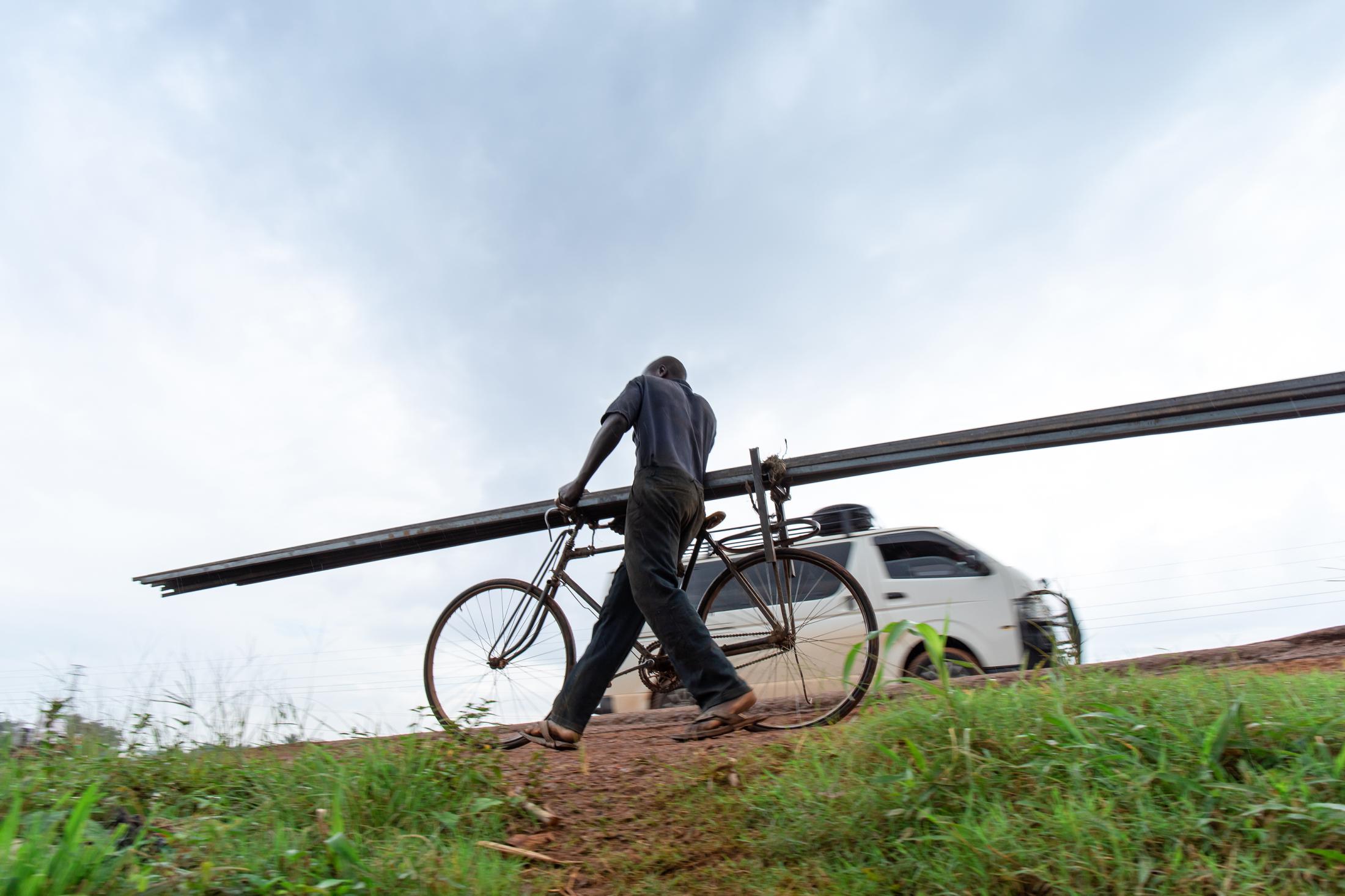 Although Uganda was in the second lockdown two years since the pandemic broke, some sectors had to operate such as the construction, mechanics and markets. A welder carrying metals bars to his workshop in Mukono district.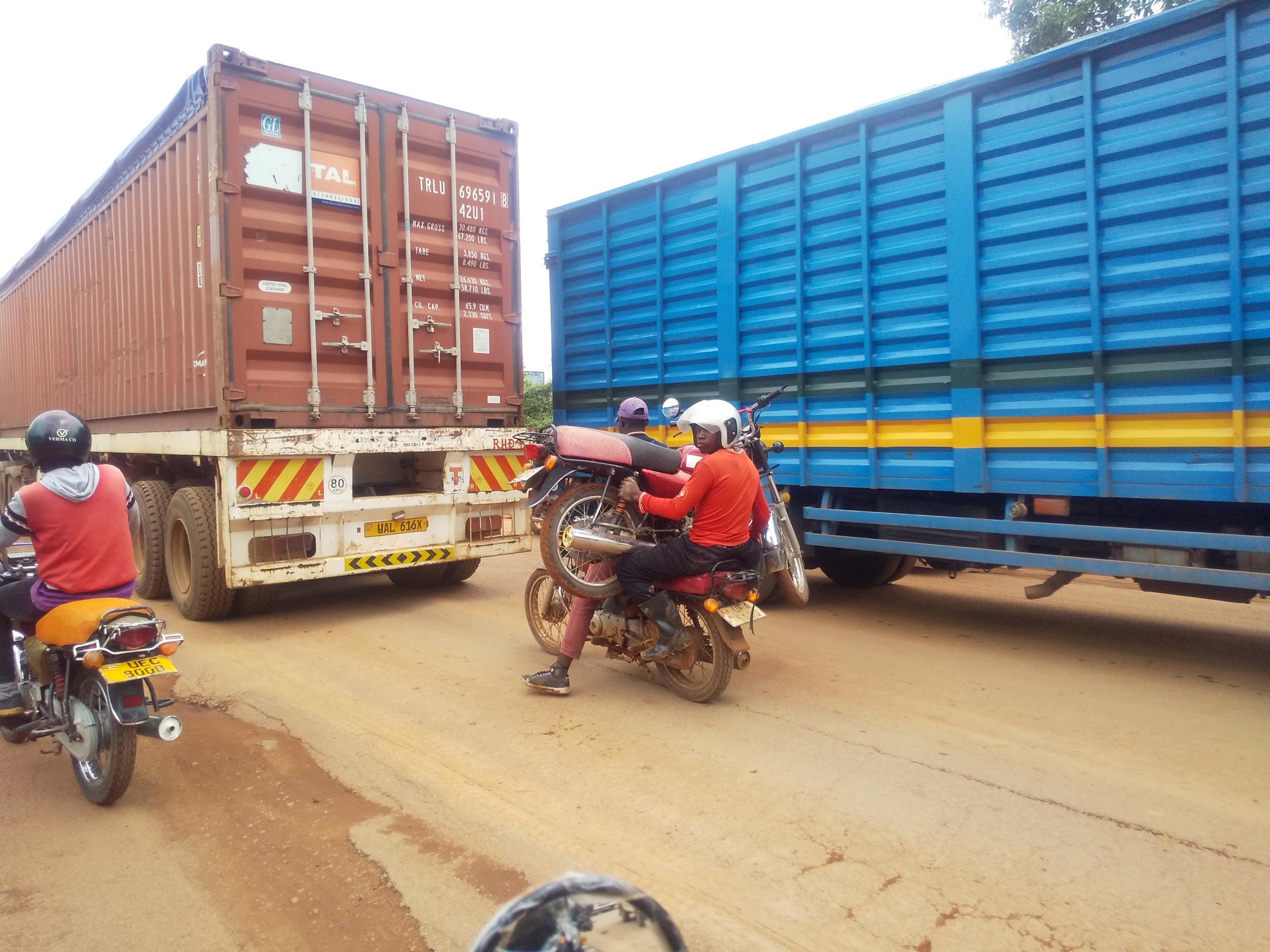 The bodaboda riders have developed a good sense of comradery, at times emergency demands and the fastest means is to improvise. If the motorbike breaks down and repairs demand it to be transported to the mechanic one has to use whatever means available.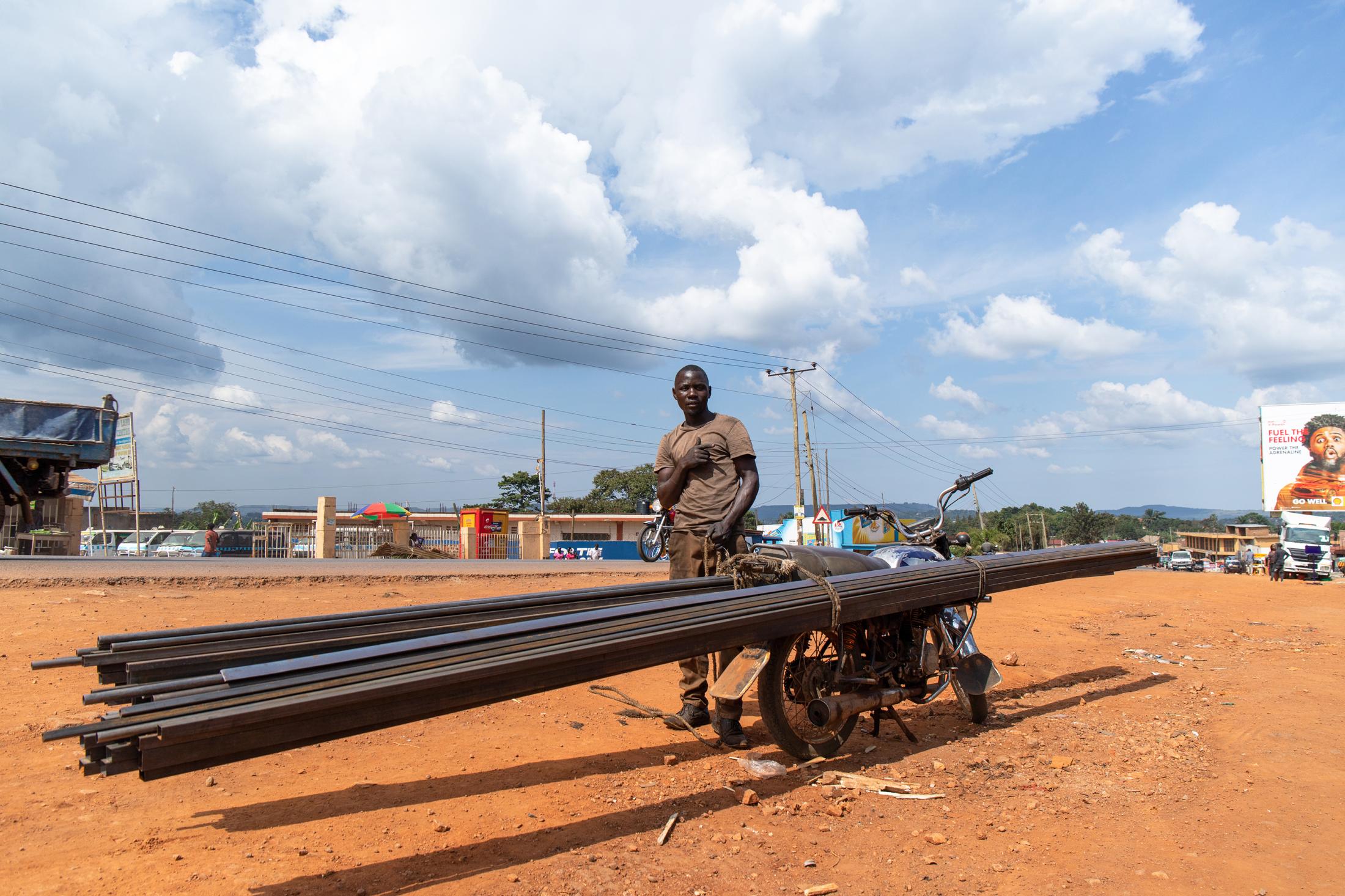 Frank a delivery man takes a moment to pose for a portrait as he loads his motorbike. He has specialised on delivering iron bars from a hardware shop to the various clients.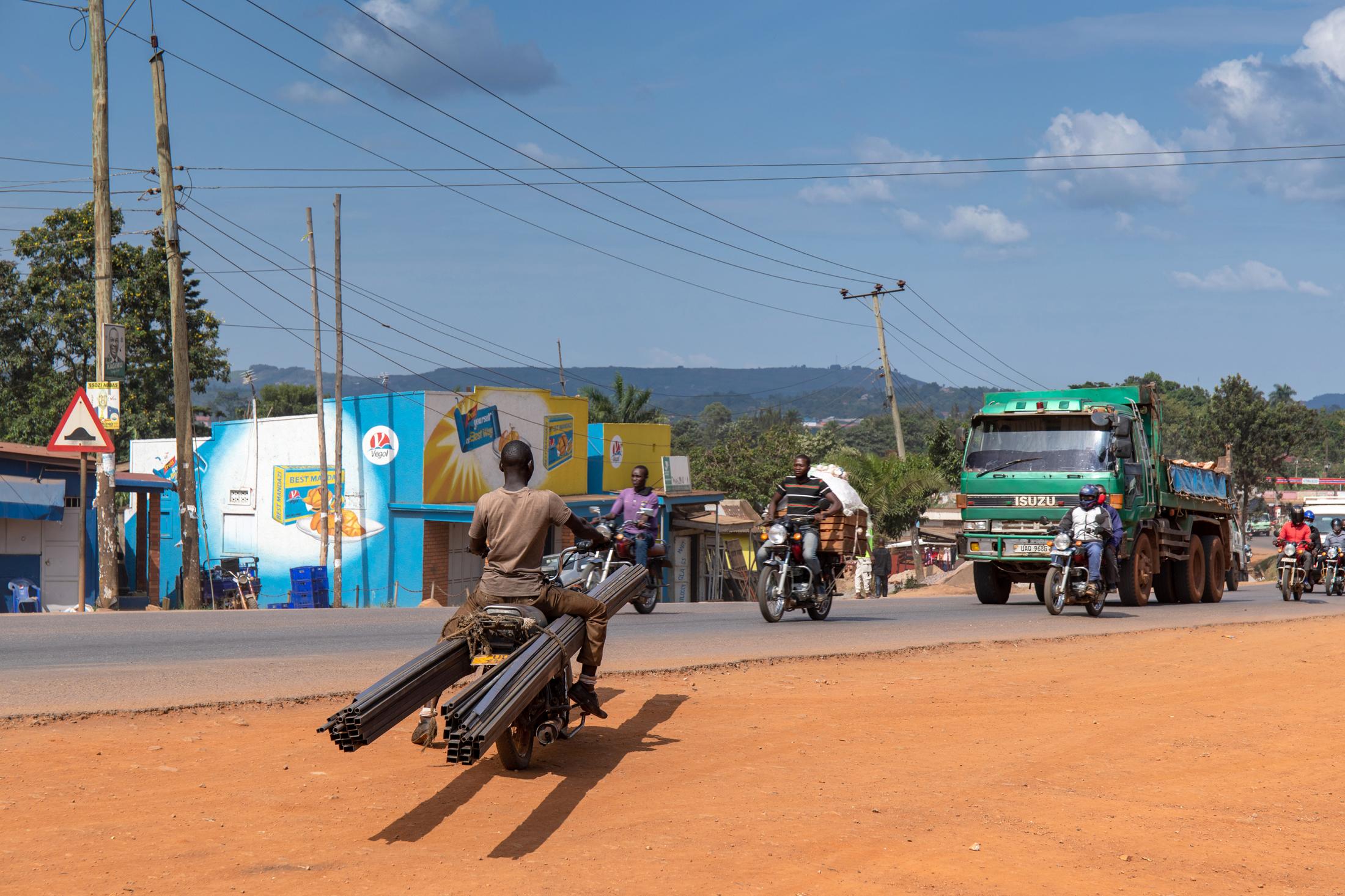 Frank a delivery man rides off to deliver a clients consignment of iron bars, he says he can deliver as far as 60kms he modified his motorbike to suit the kind of job.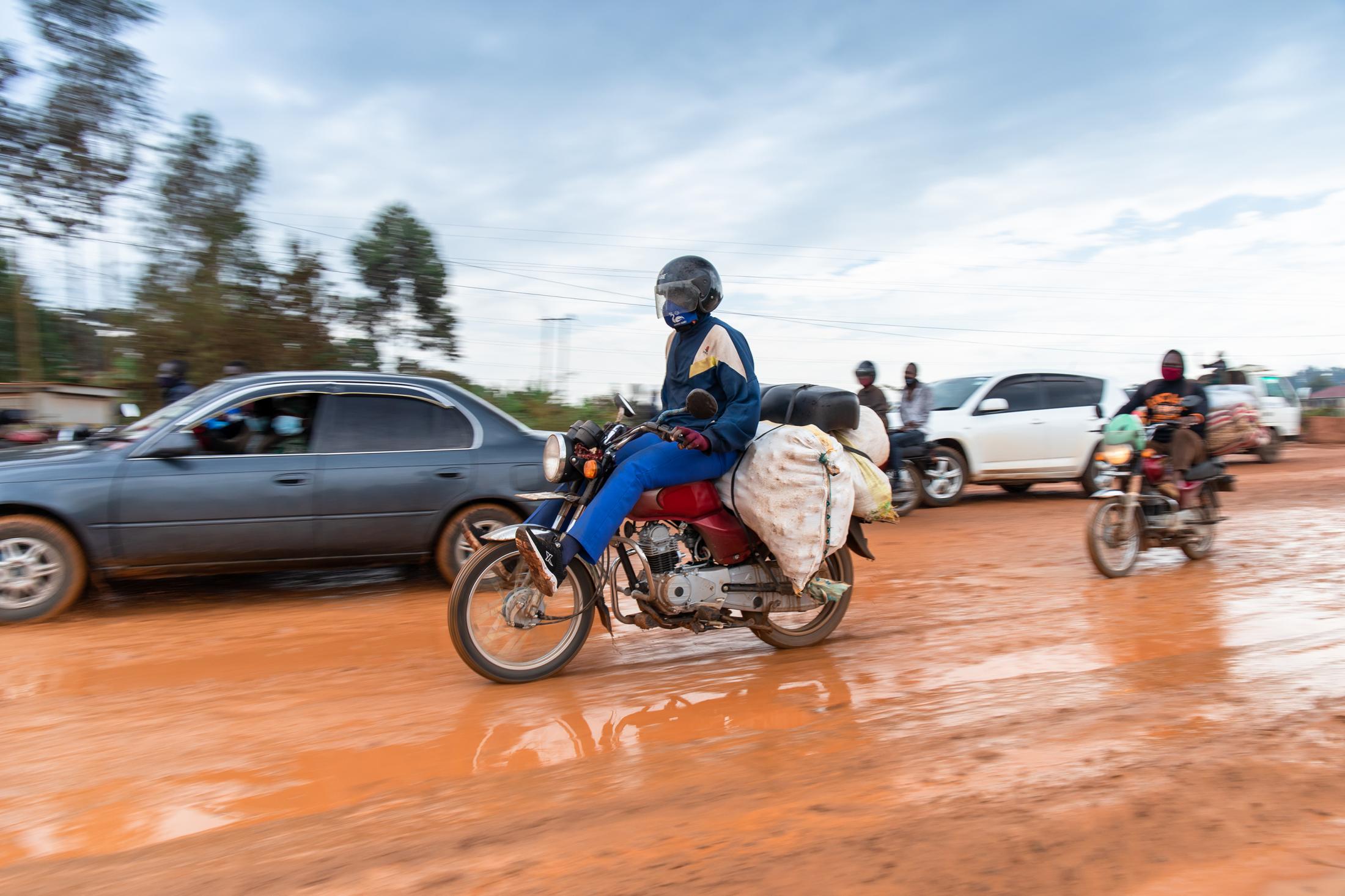 A rider speeds through a muddy stretch after a downpour, this was in Mukono district which is part of Kampala metropolitan area, inter-district travels within the 42 days were banned save for the great Kampala metropolitan area that constitutes the districts of Wakiso, Mukono and Kampala.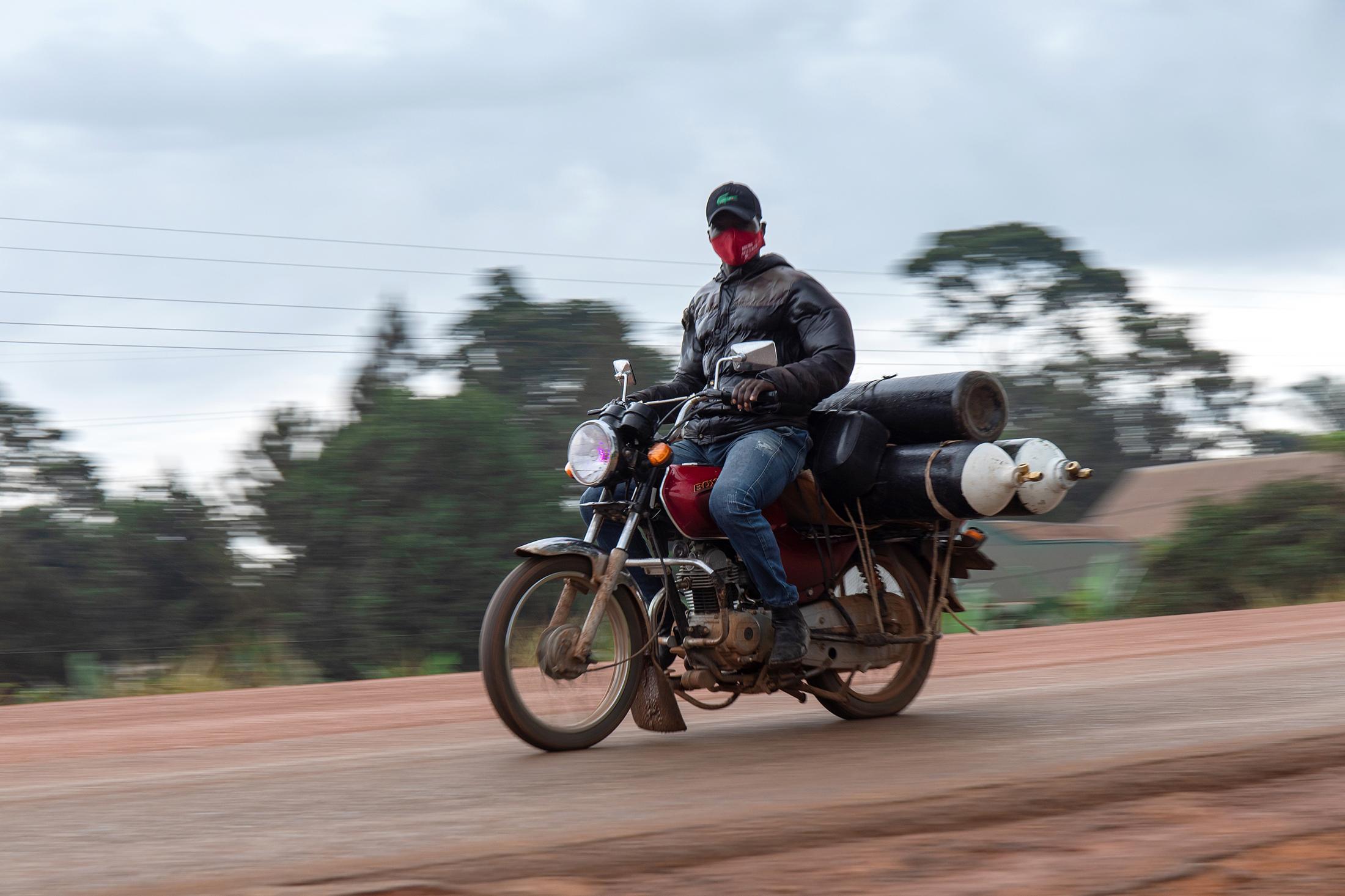 A rider speeds with three Oxygen cylinders on his bike, the second wave of the covid-19 infections resulted in many cases of patients who needed Oxygen that was in scarce, so many health facilities had to find quick means to deliver it.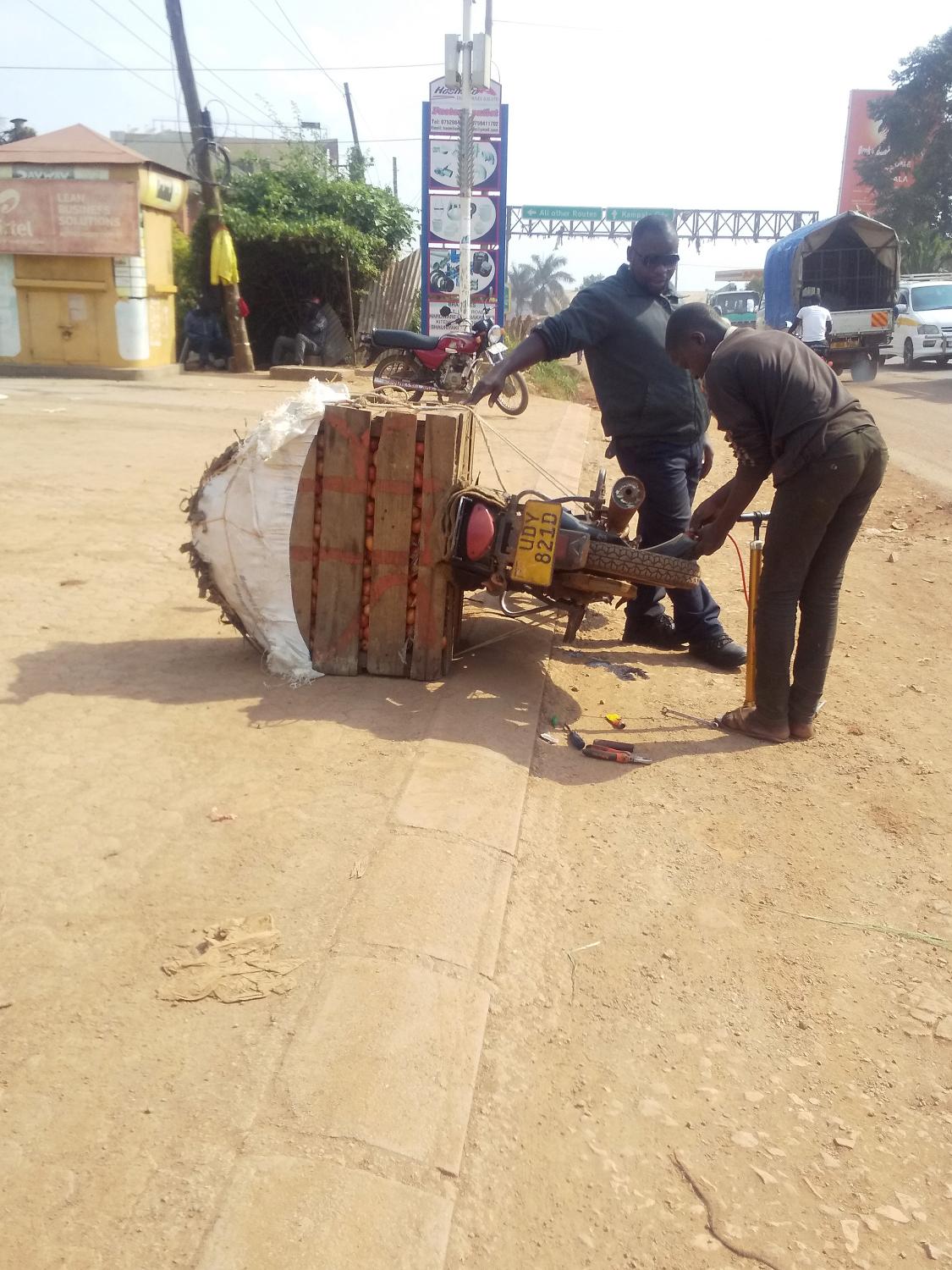 A flat tyre is something one can't avoid, here a rider delivering tomatoes gets his tyre fixed by the roadside, luckily the many bodaboda riders has also given birth to multiple mechanic shops at numerous trading centres and along the busy routes, these mechanics are swift at getting a repair done.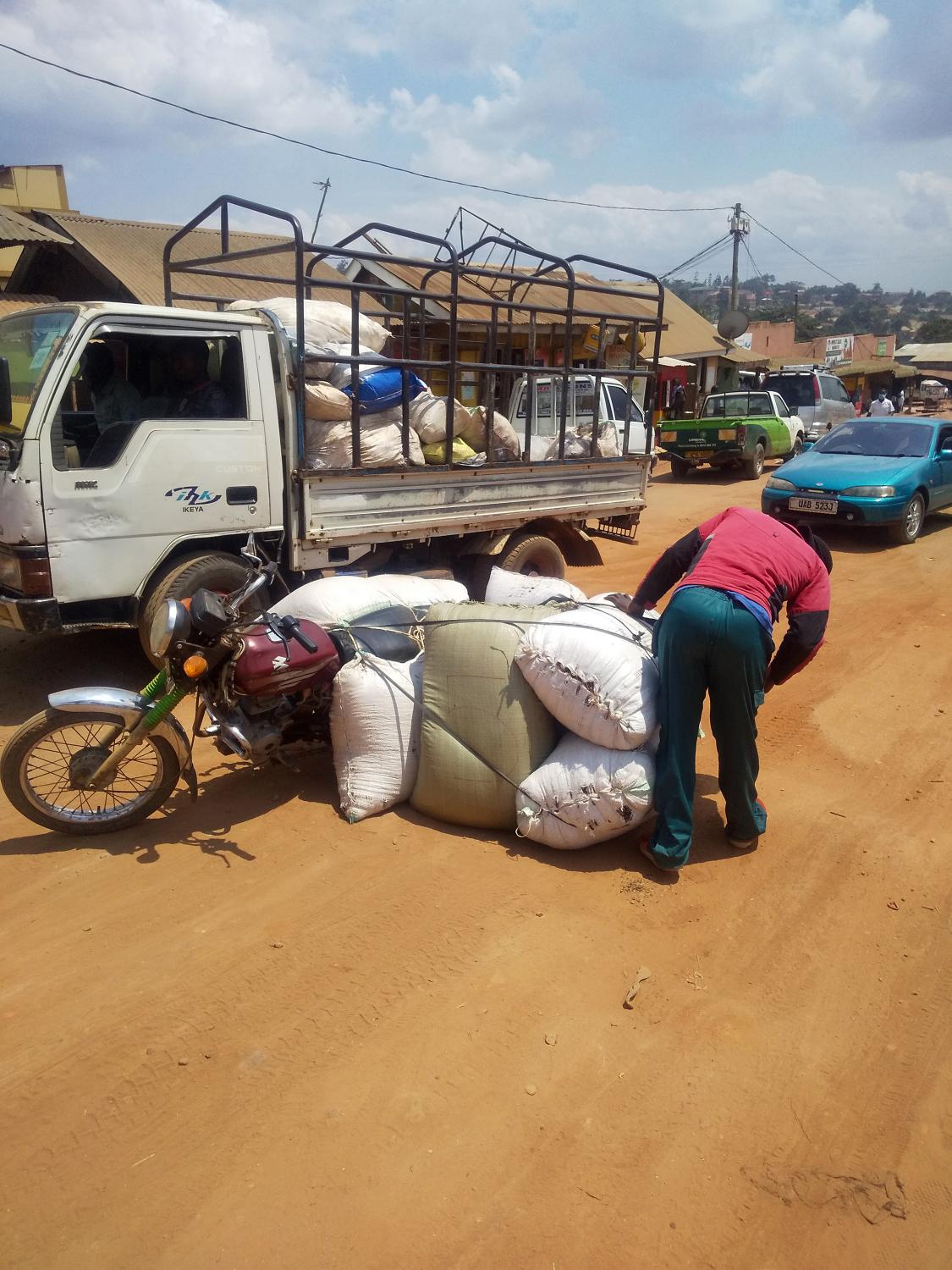 The heavier the long the more the pay, this also calls for incidences like crashing or loosing balance, here a rider laden with bags of coffee husks at Mukono industrial area lost his balance while riding uphill.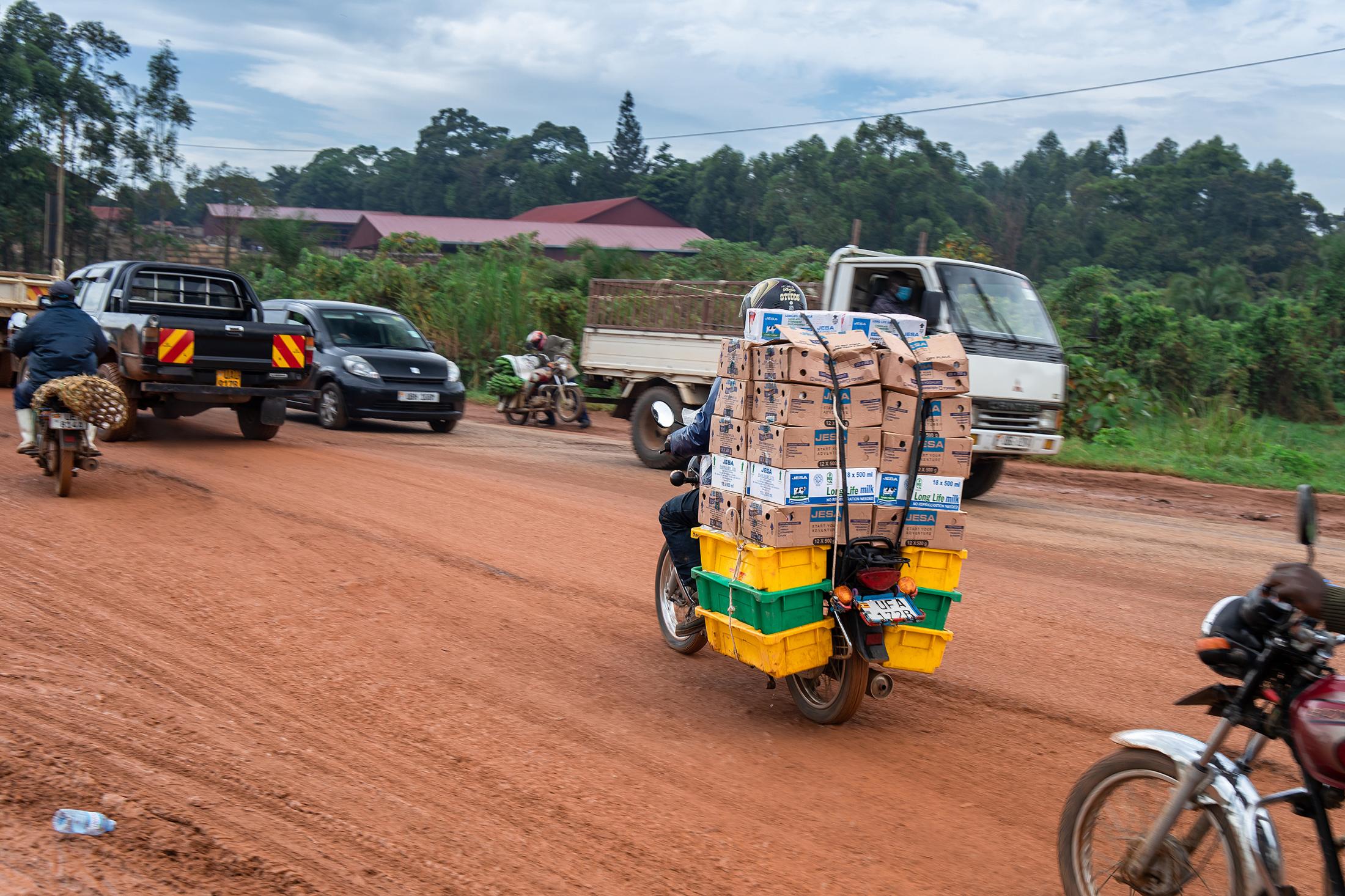 Delivering milk, the demand for products to be delivered and also a way of making a living during the 42 day lockdown many riders had to make multiple routes of delivery or carry a huge load, the curfew hour too was at 5pm so one had to make sure they make enough before day dusk.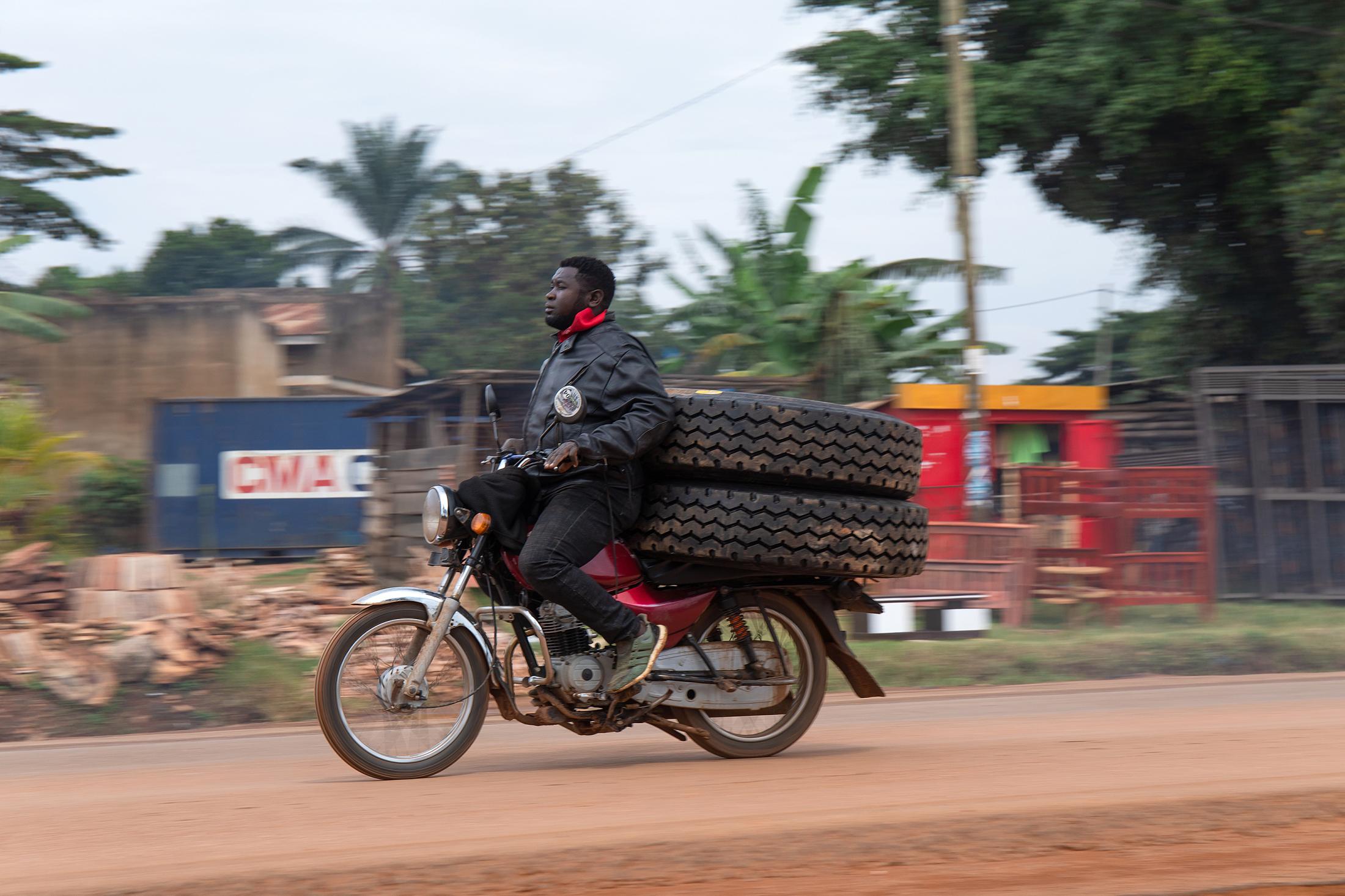 The Trucks being one of the only vehicles that would ply the roads 24 hours a day meant there had to be repairs and spare parts delivered , a rider carries truck tyres along Jinja highway.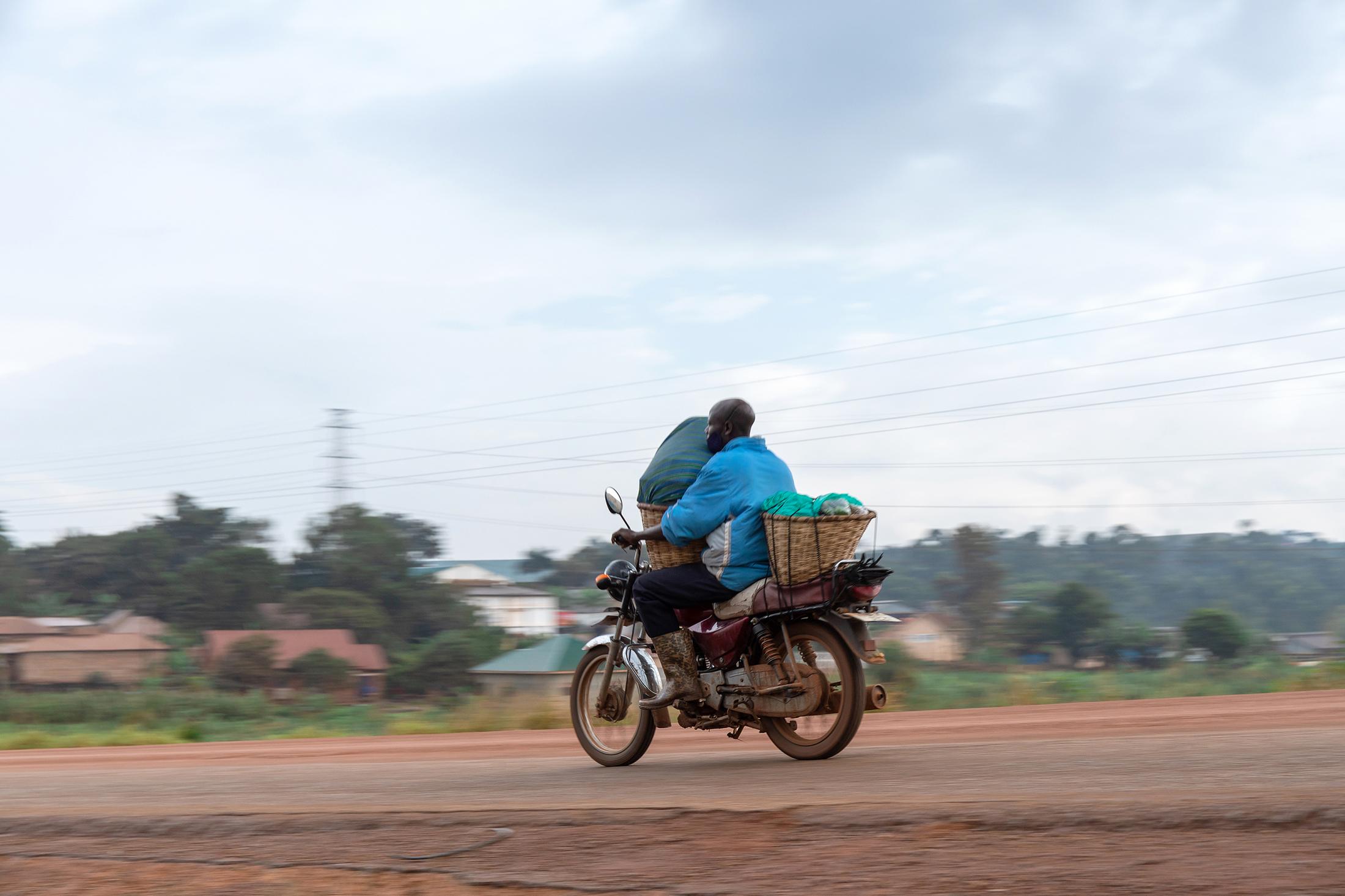 Delivering to different clients is common, at times it saves time or the rider make more many.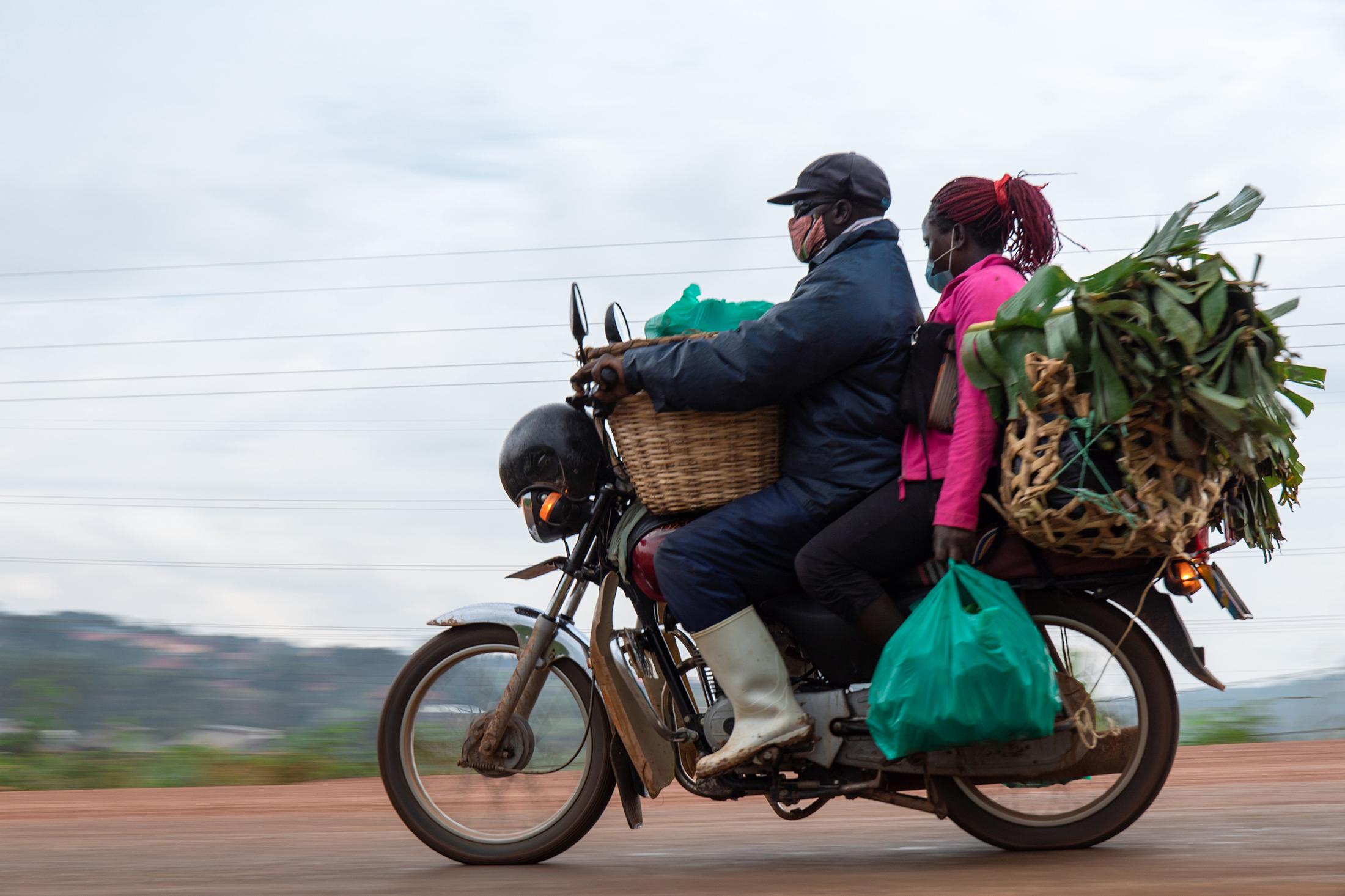 Two birds with one stone, a bodaboda rider spotted with cargo and a passenger, he has flouted the rules by carrying a passenger, though at times it turns out the passenger is actually the owner of the merchandise.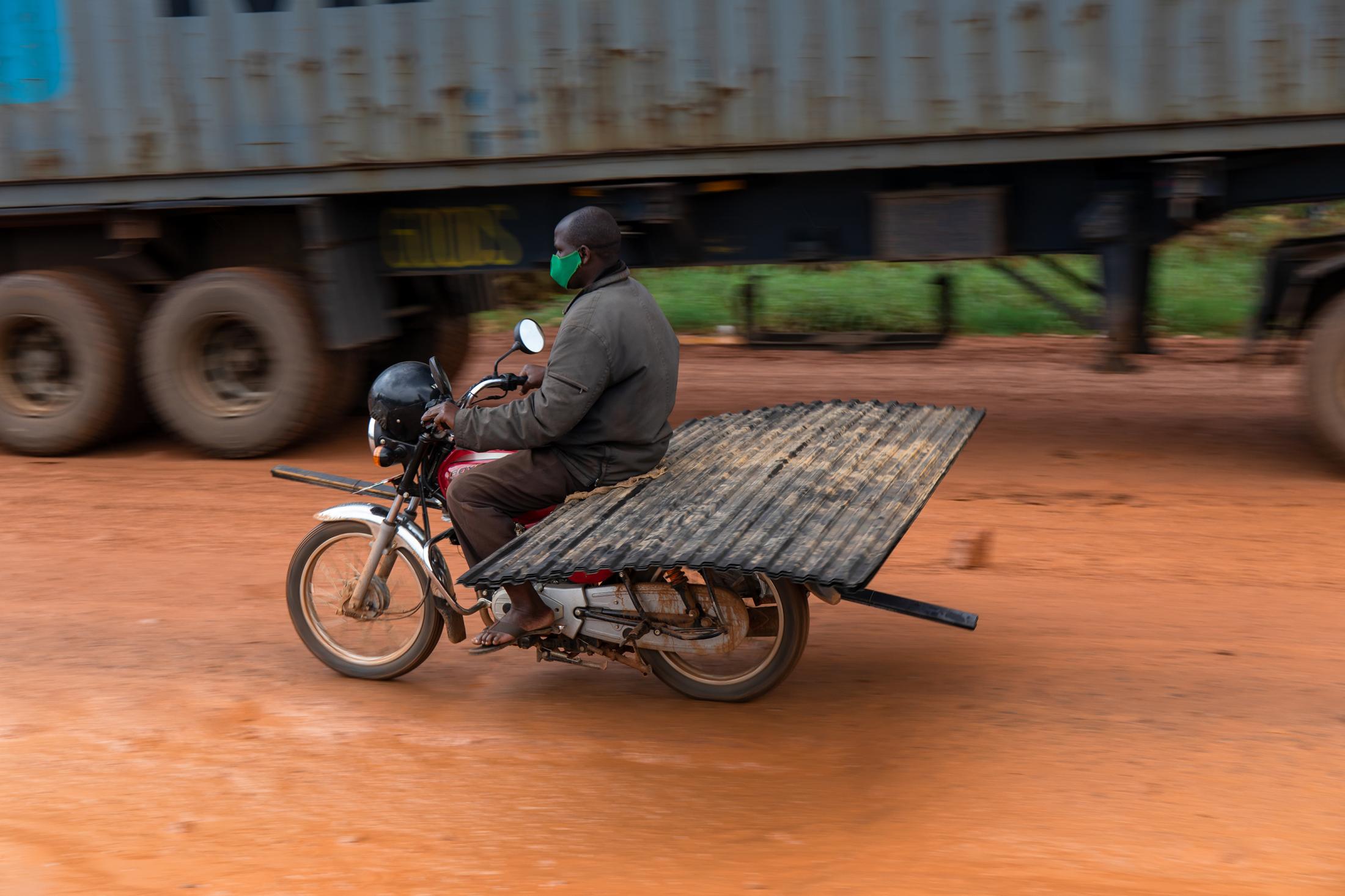 Materials have to be delivered and work has to be accomplished a rider speeds to his destination.
Fatalities and loss of life is unavoidable. Traffic came to a standstill along Jinja road when a rider was run over by a trailer whose brakes failed. The riders are victims of careless road users though at times they riders too don't observe the traffic rules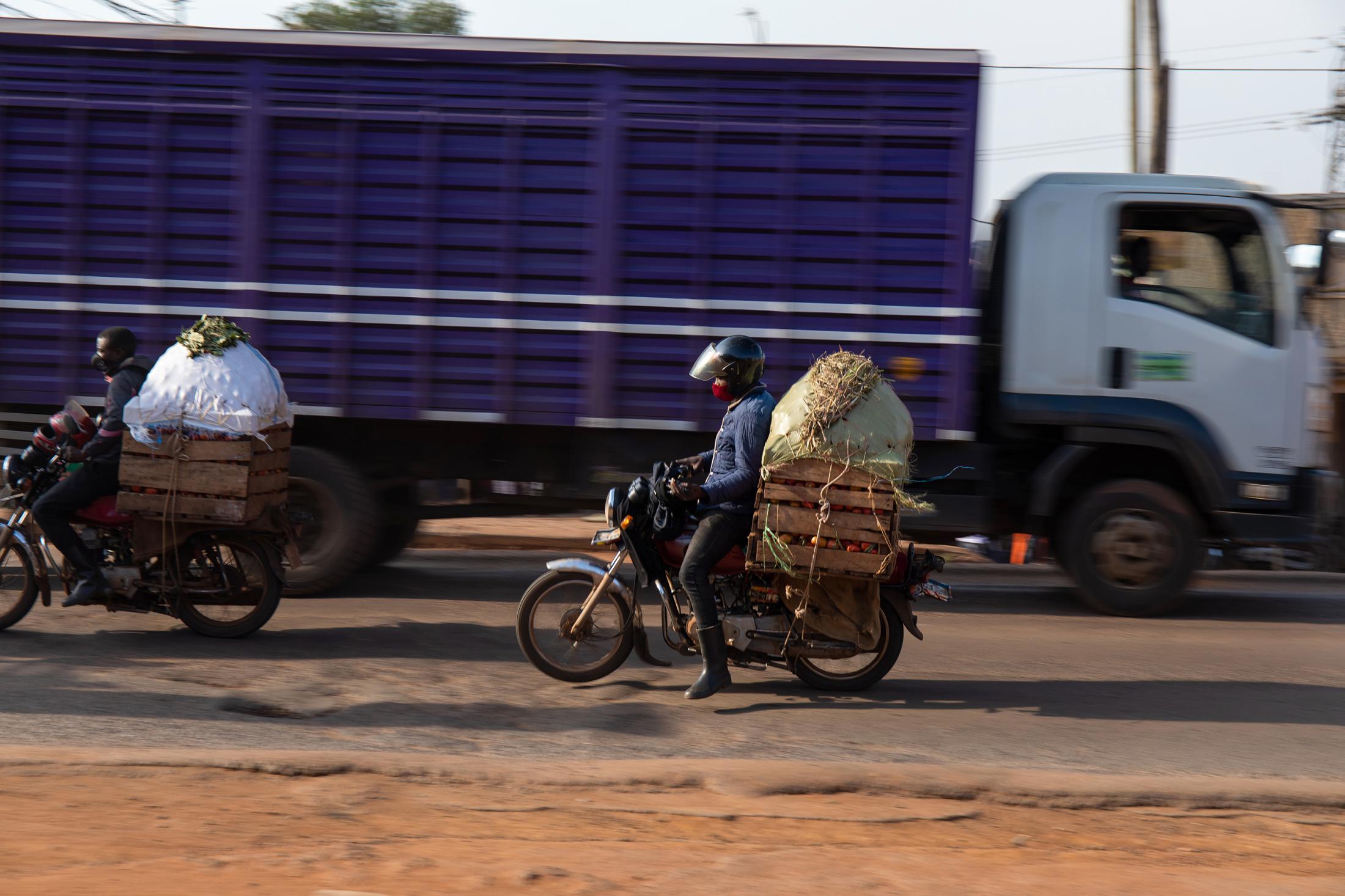 Speed is an ingredient to deliver perishable merchandise such as tomatoes, these riders load their bikes and literally sit on the fuel tank, they also have a unique way of riding with one leg usually the left leg hang.