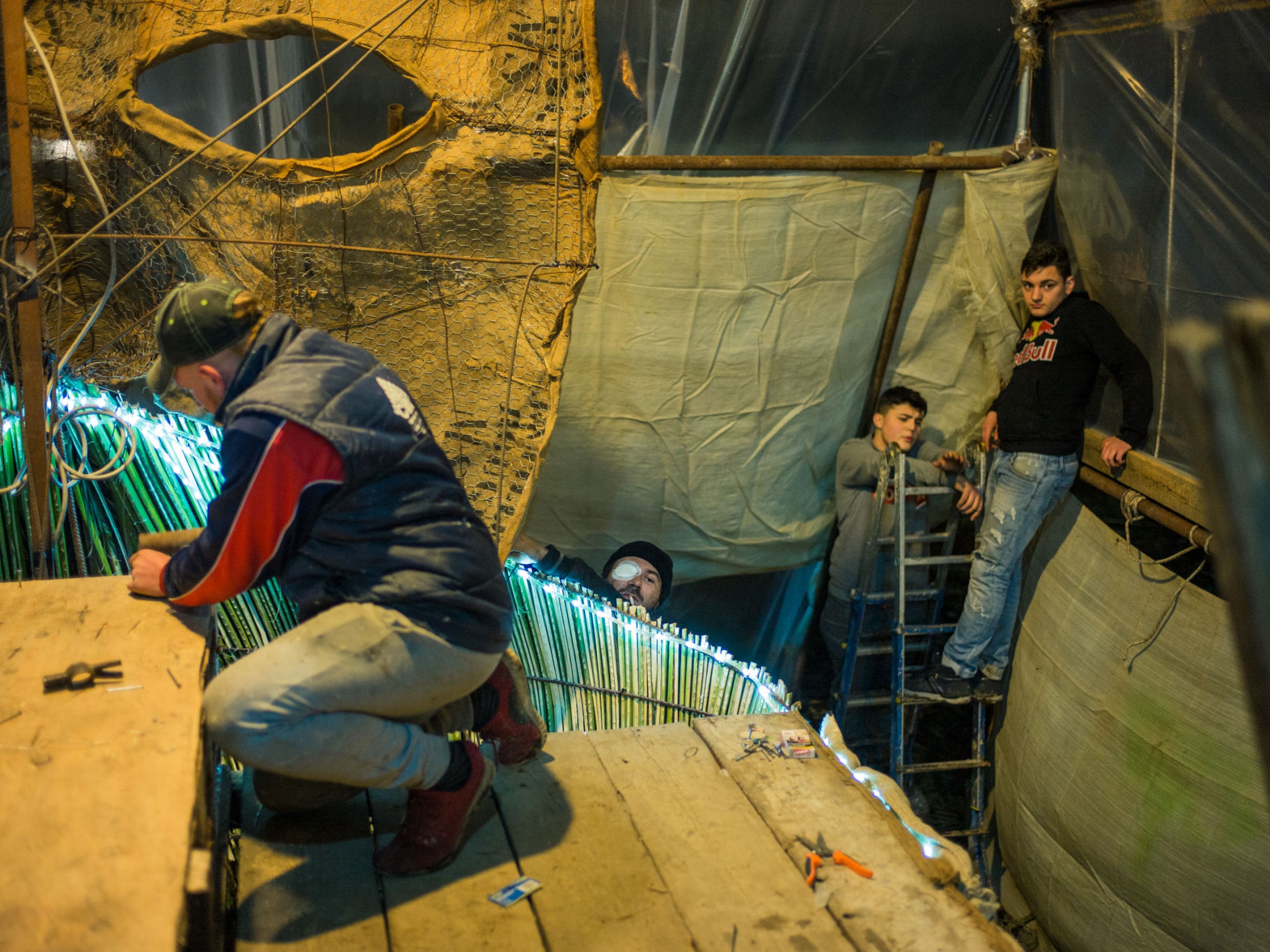 —
01/19 THANK YOU FOR SMOKING UPDATE: CARRI OF PORTICO & MACERATA
Part of
Thank You For Smoking
I'm following the rural tradition of the Saint Anthony feast in Portico di Caserta & Macerata Campania, CE.
Every year colorful parade floats (Carri) drawn by tractors, where typical agricultural instruments like barrels and scythes are rhythmically played by the "Bottari", happens in two rural town of the district of Caserta, Southern Italy.
Started in the XII century and related to Saint Anthony's myth of fire, this is one of the few real agricultural tradition still alive and strong in my homeland. Local communities of Portico di Caserta and Macerata Campania are trying to include this unique feast to the Unesco heritage network.