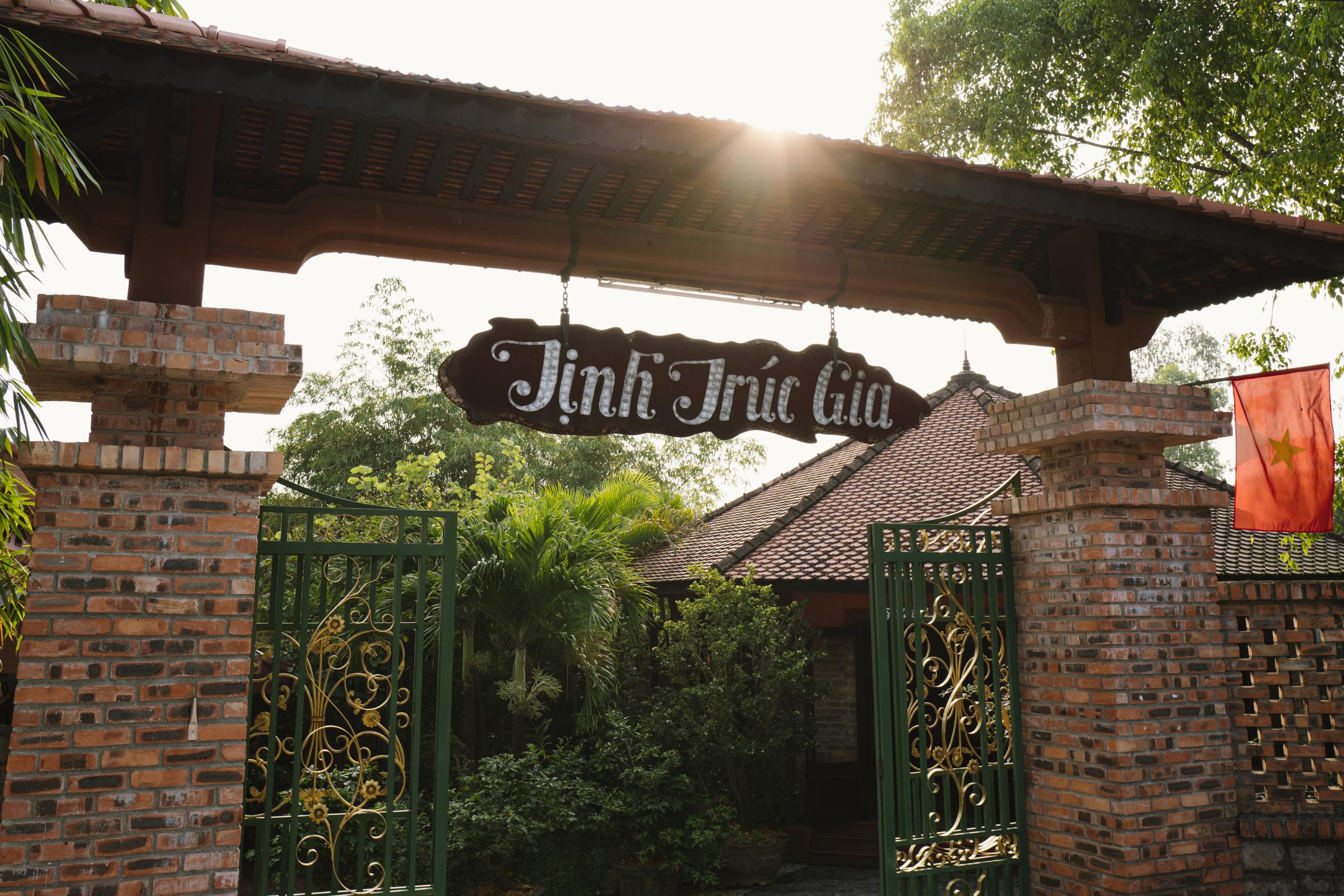 Early morning sunlight as I arrived at Tinh Truc Gia.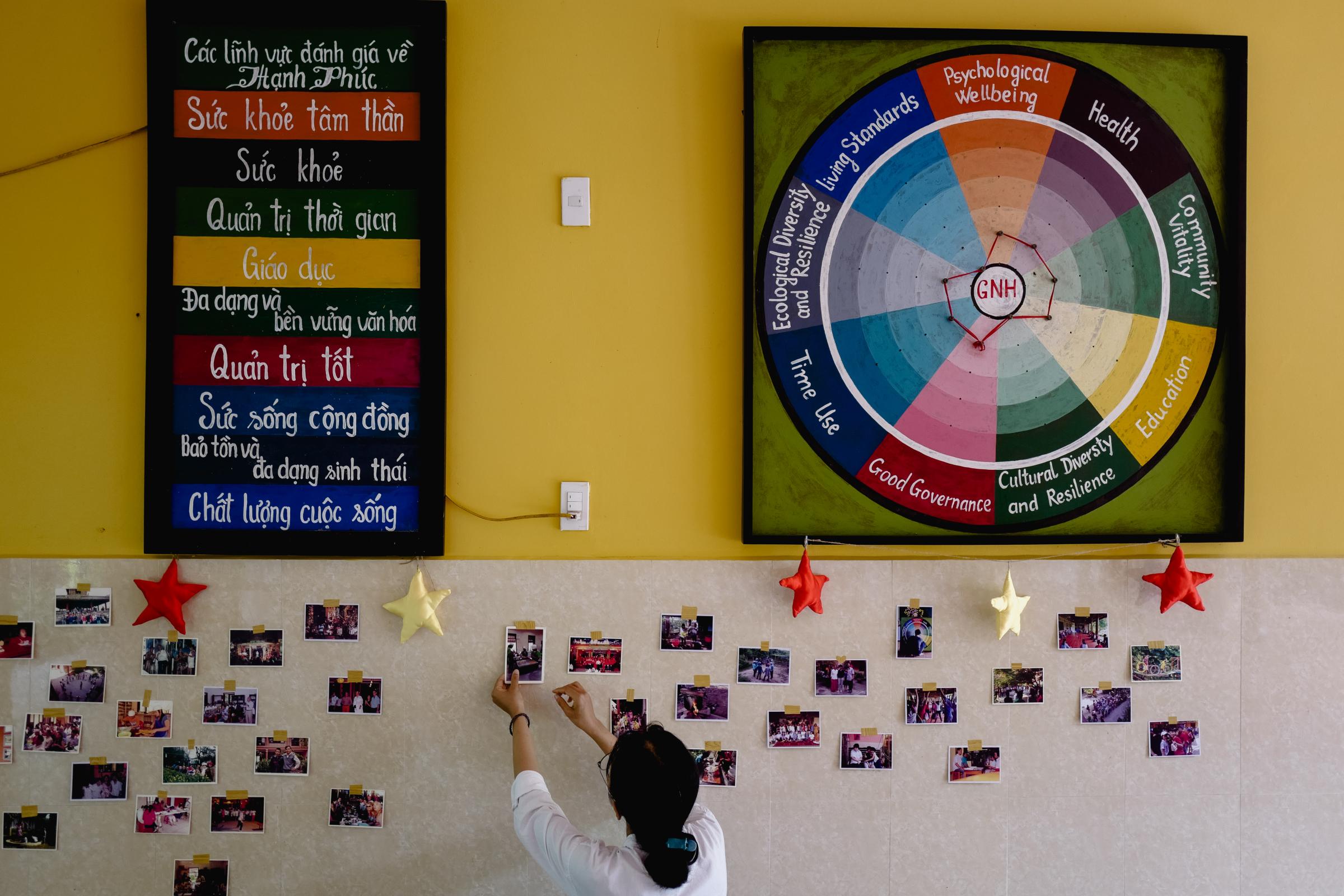 Ms. Thao, one of the host team members, stuck pictures on the wall. The photos showed remarkable milestones of the community since establishment.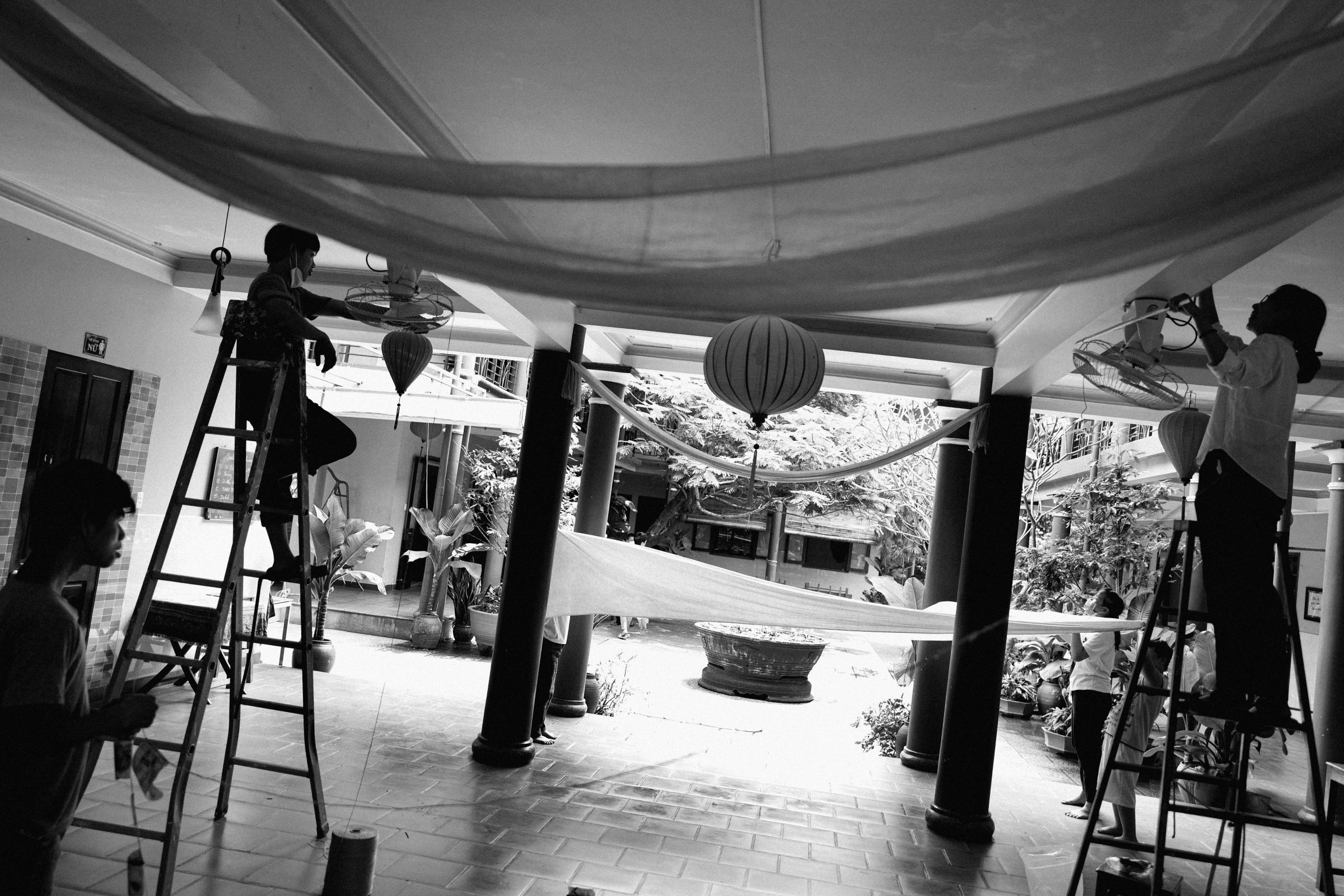 Preparations moving on with raising decorative curtains.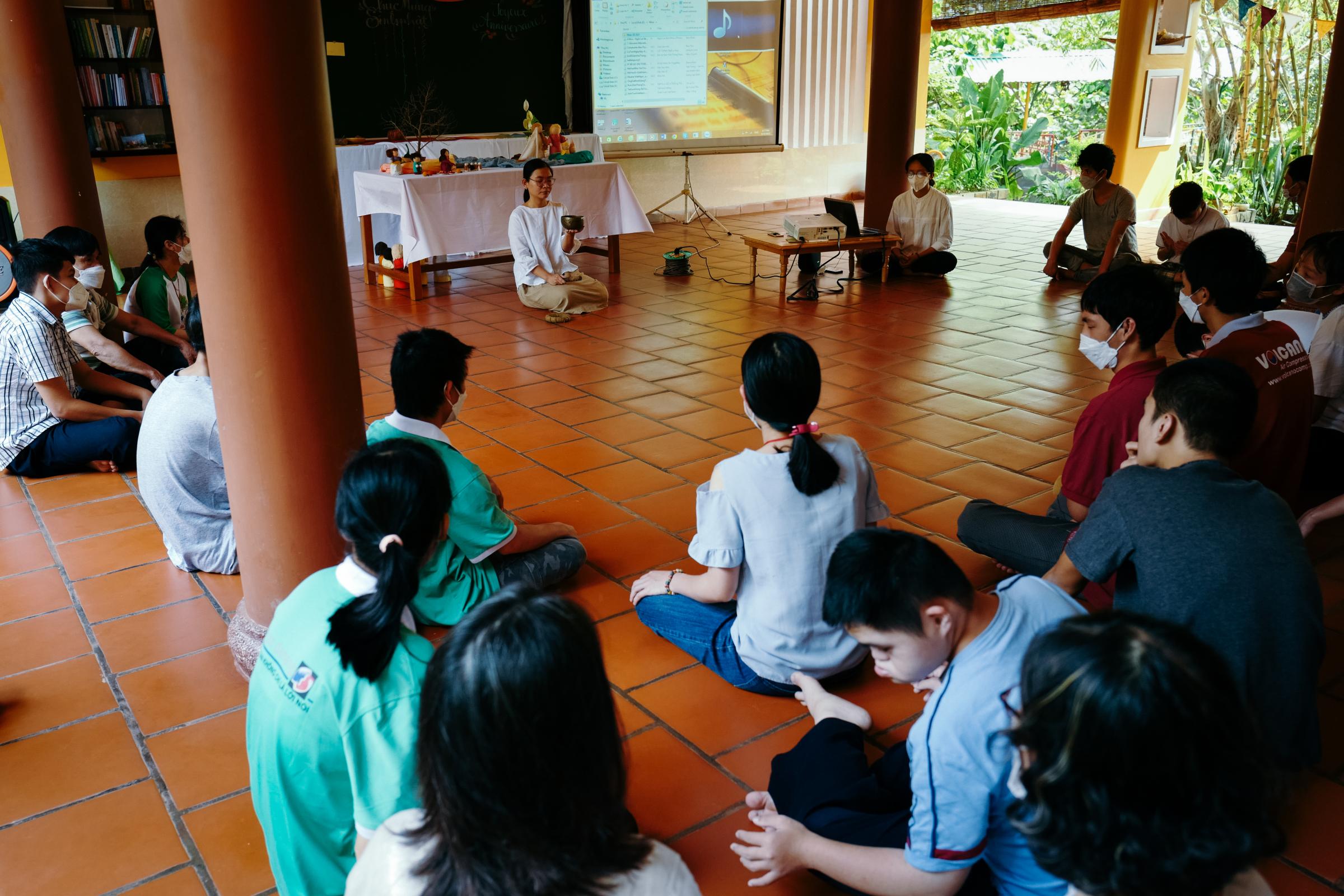 It's showtime! Ms. Ngan, the event host, started the anniversary with a ritual etiquette to gather everyone's attention.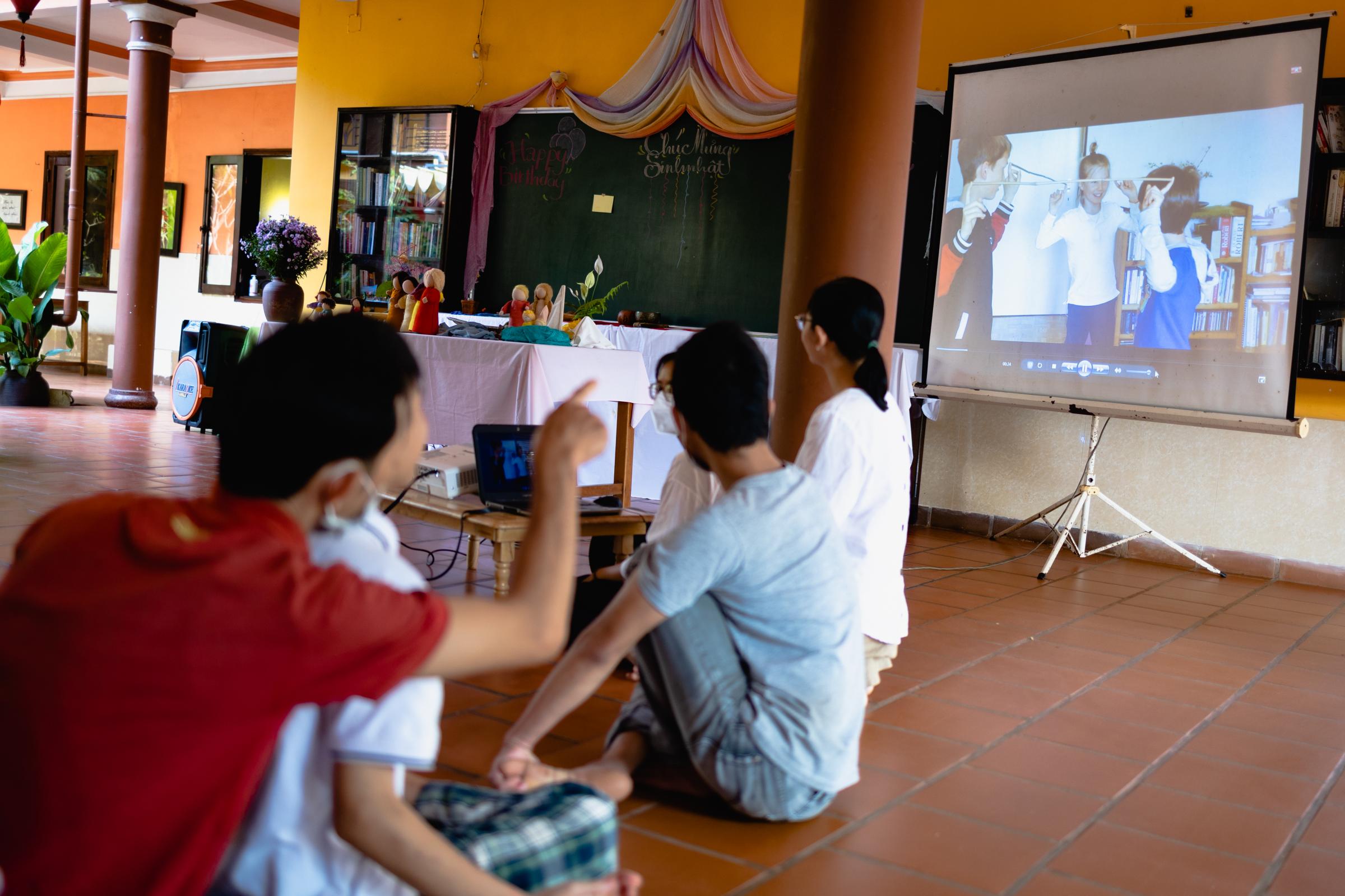 Wishes were sent to the community via recorded video calls. Due to the pandemic, friends and colleagues cannot attend the anniversary in person, so they made beautiful videos like this.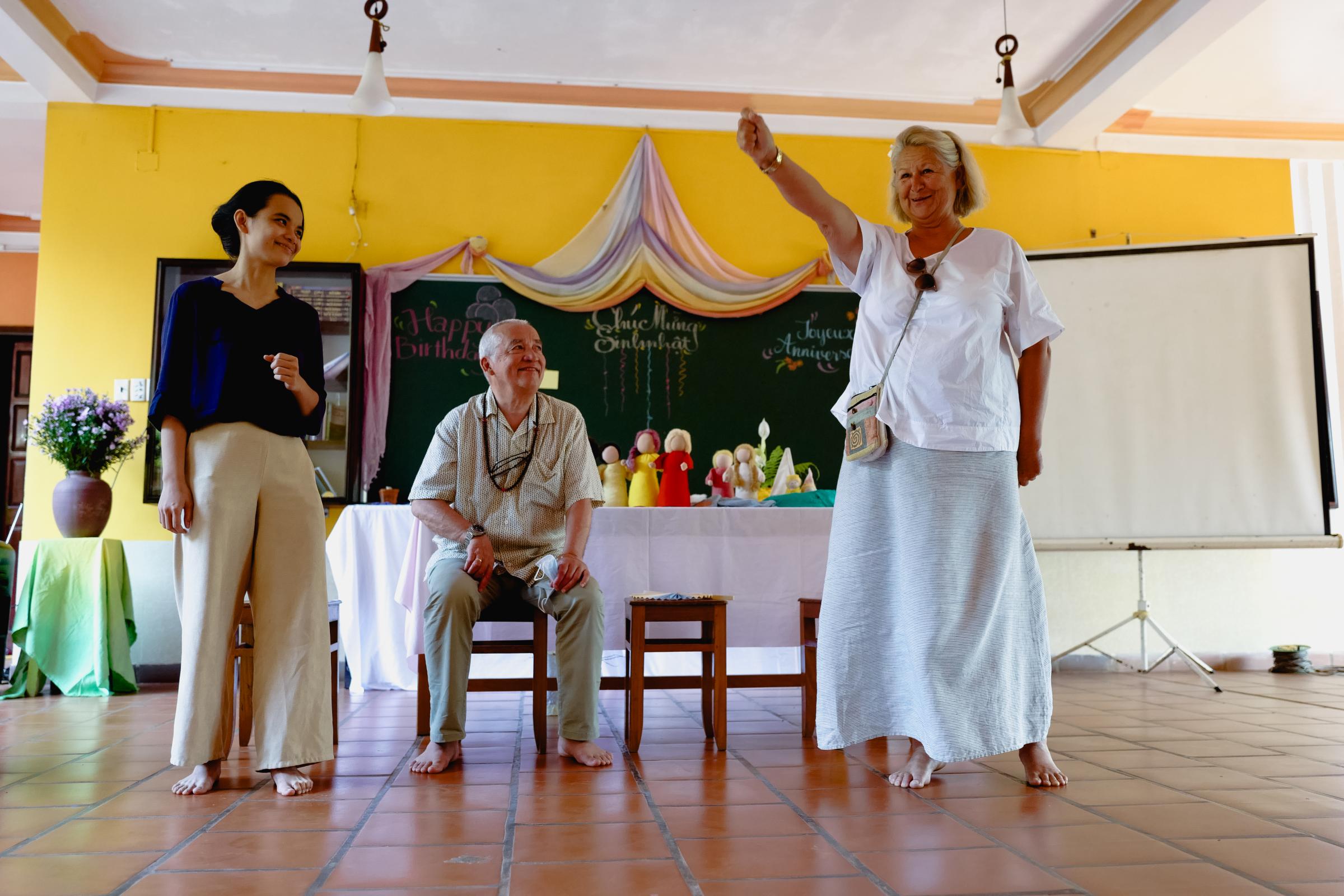 Madam Lisi Ha Vinh gave a welcome speech. Looking at her was Dr. Ha Vinh Tho, Founder of Tinh Truc Gia community.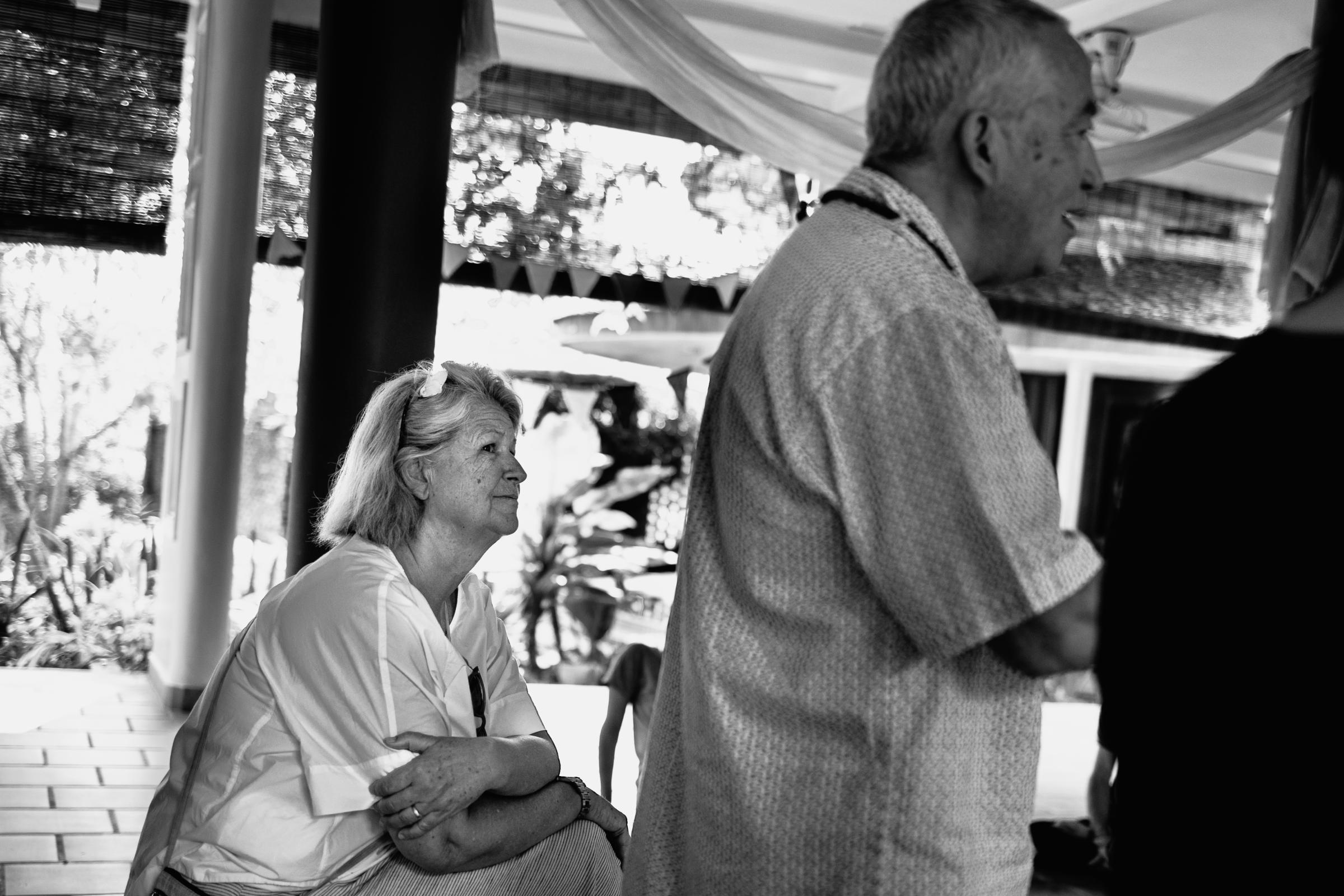 The jubilant look.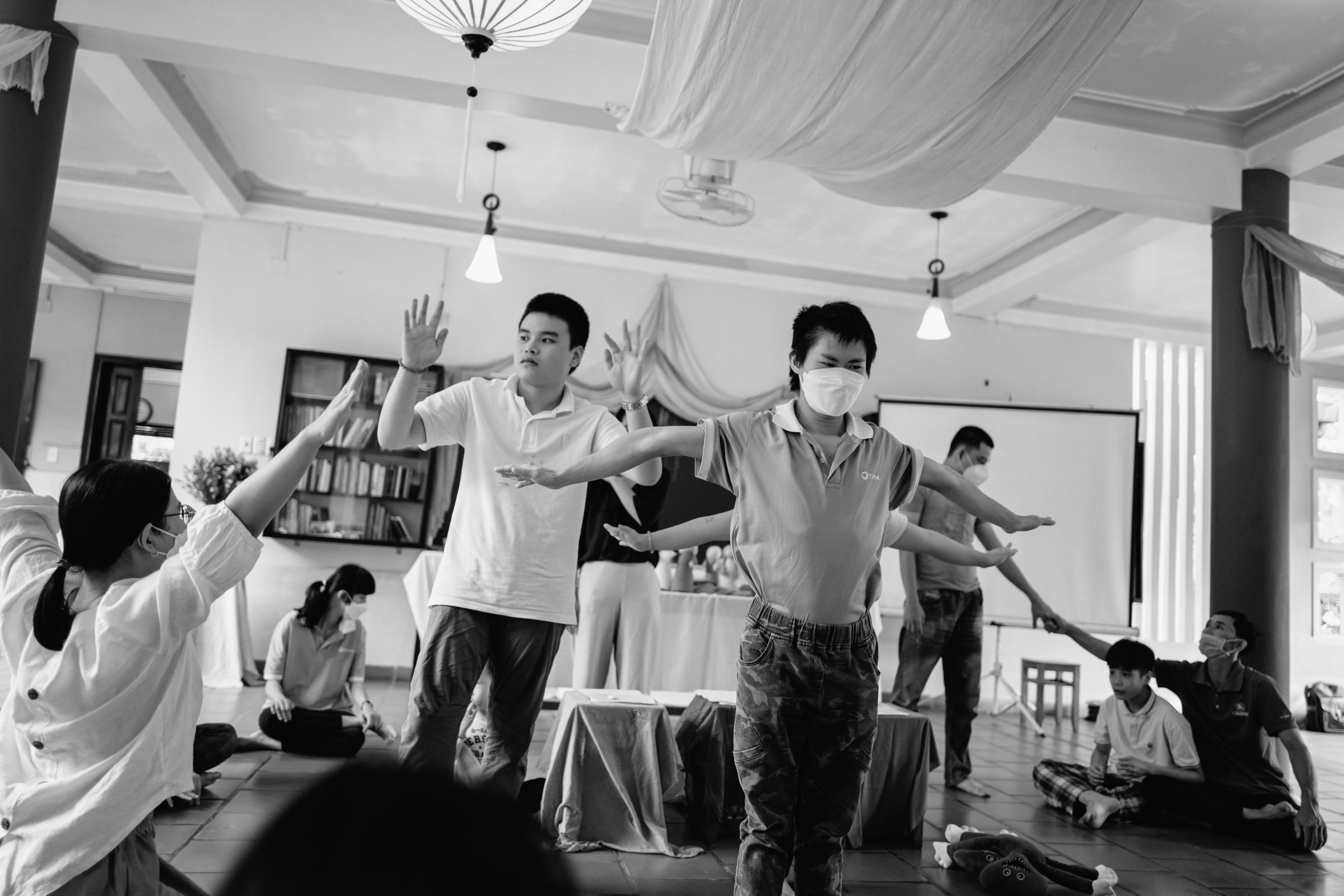 Energetic performances from Tinh Truc Gia's residents. They have been training hard for this special event.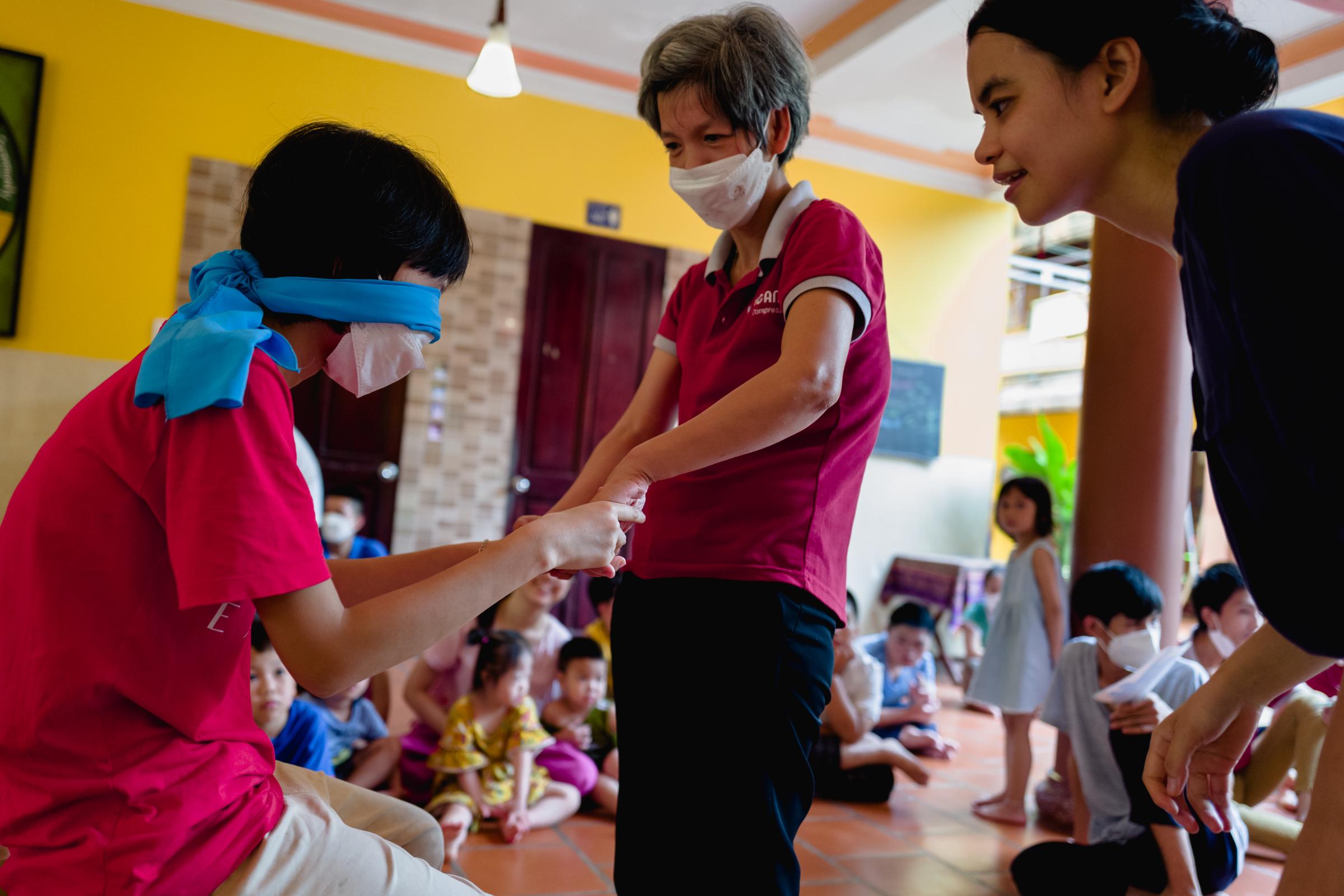 Games and quizzes to spark up the atmosphere.
Everyone was really enjoy the fun time!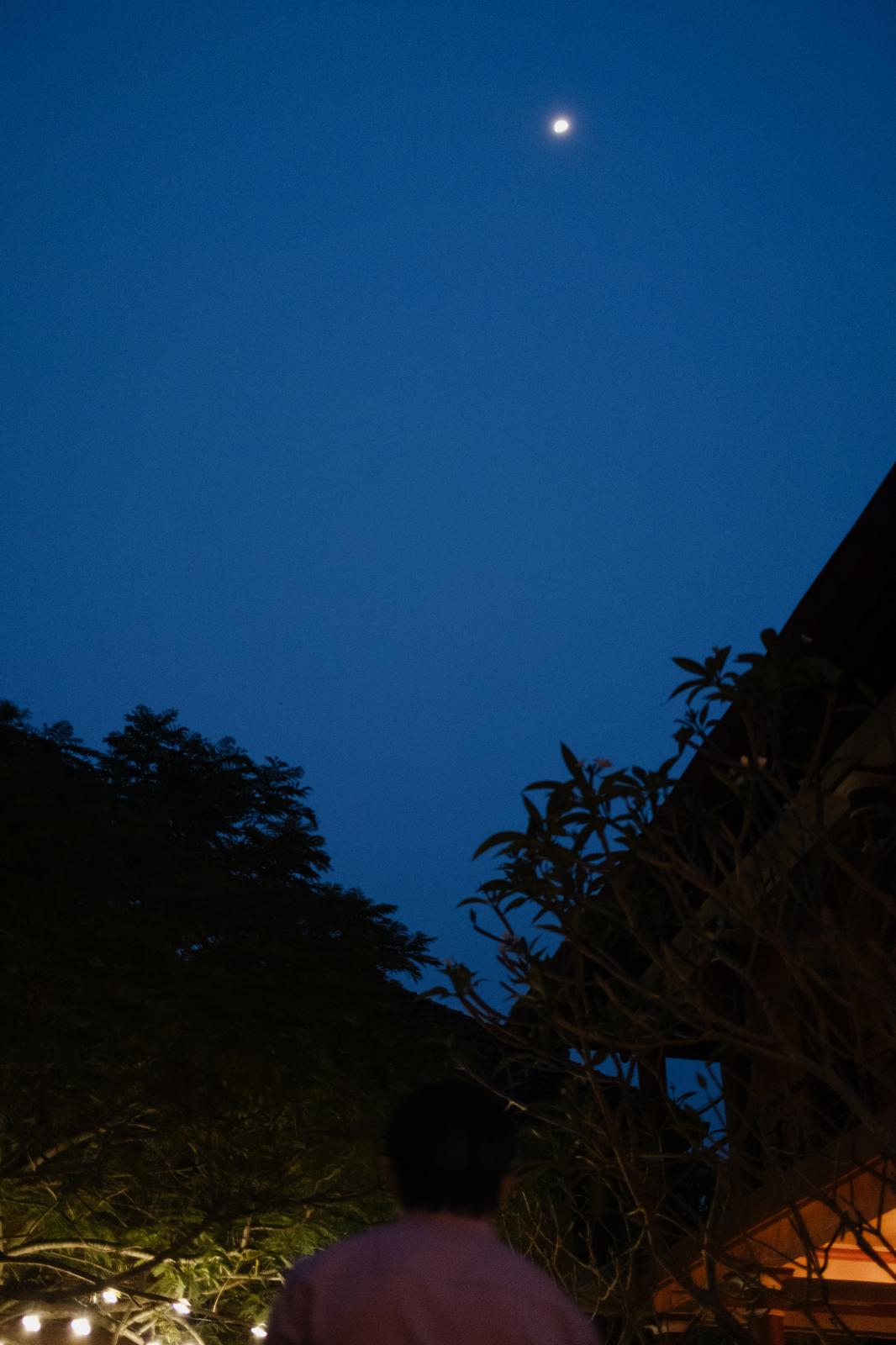 By night time, as the Moon rose, the whole community was lightened up by warm cozy bulbs. The majestic contrast of warm lights and twilight blue sky created a great atmospheric mood.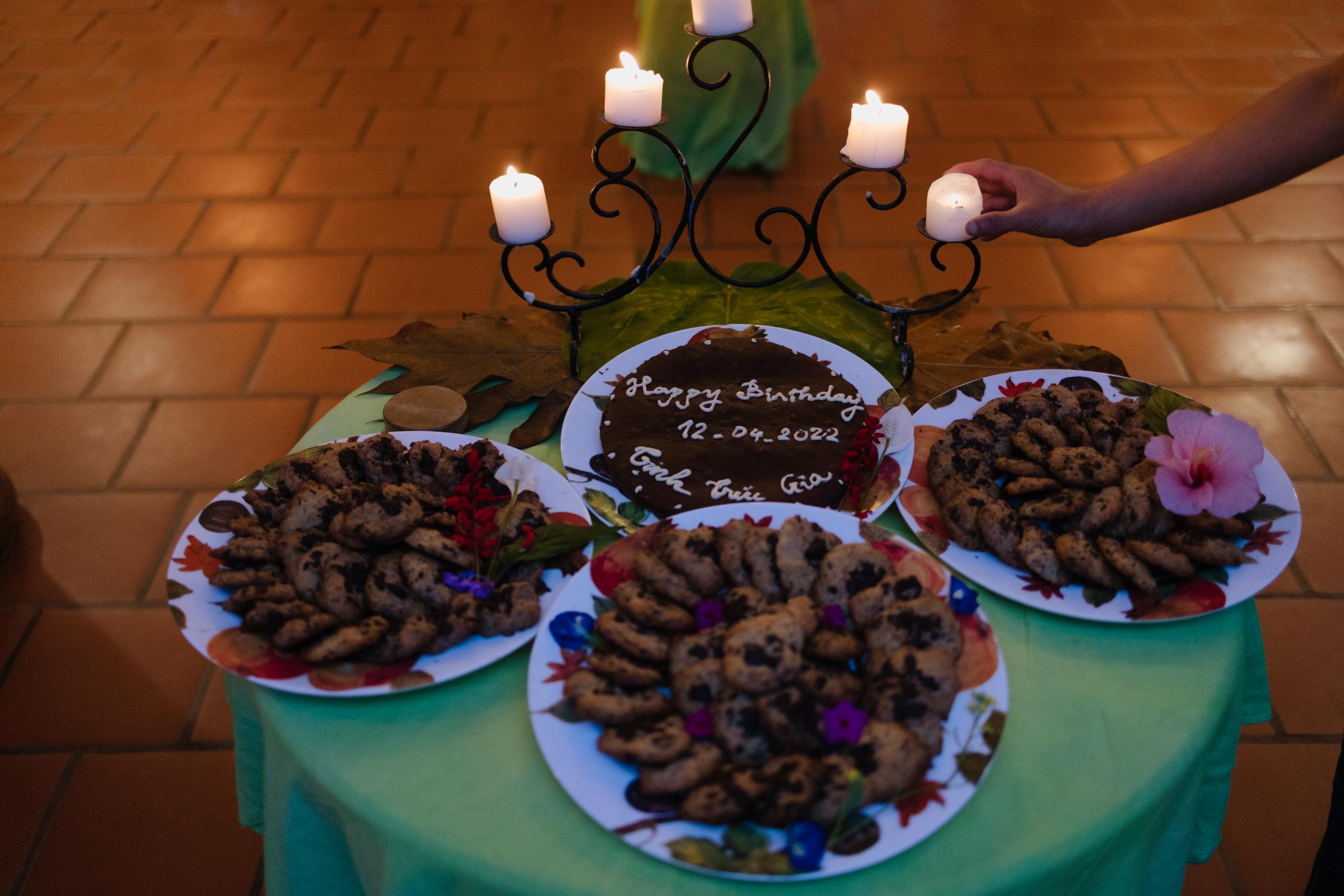 Candles on, meals well-served. All are ready for the party.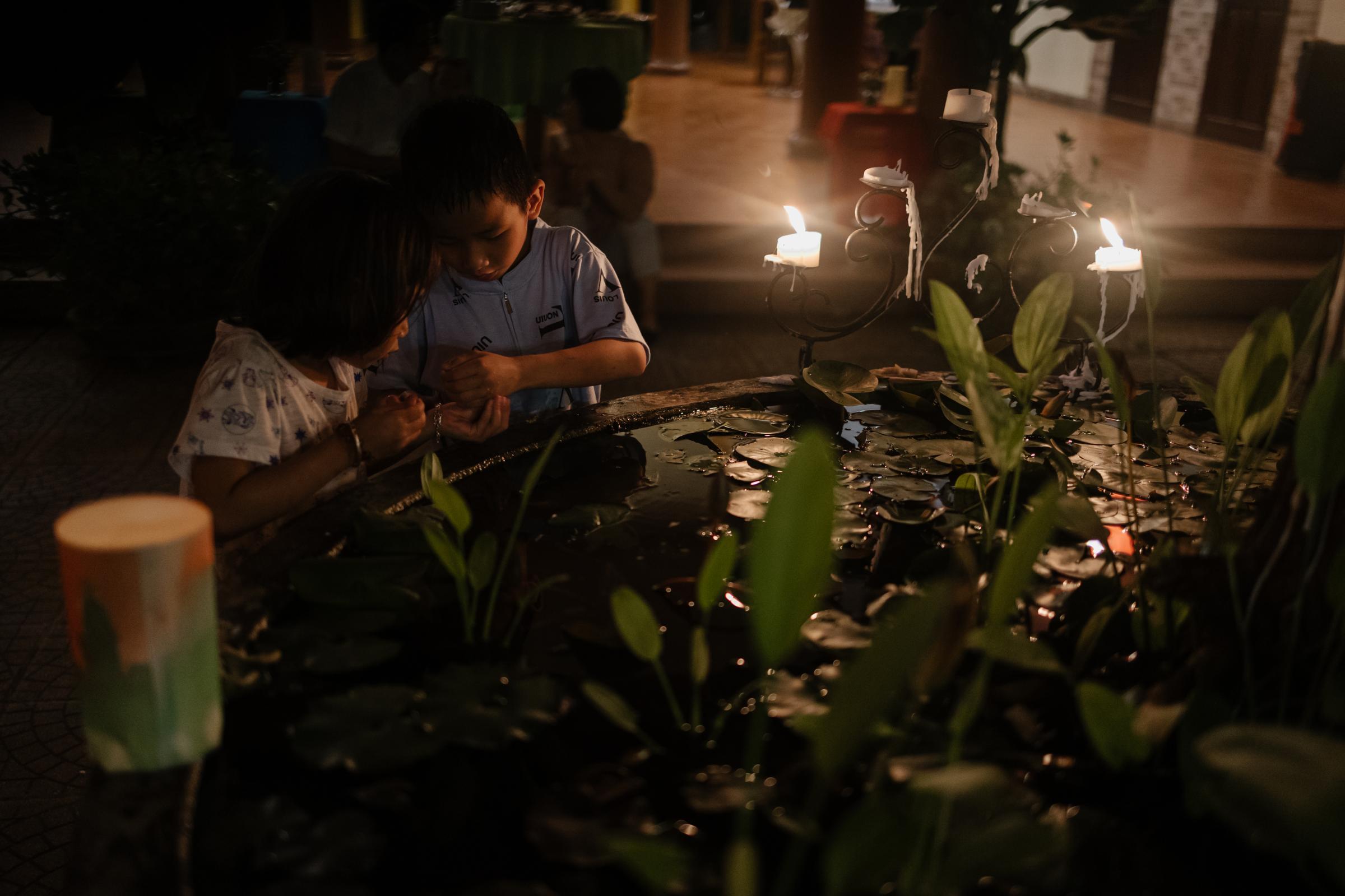 Kids were playing when waiting for the kick-start of the banquet.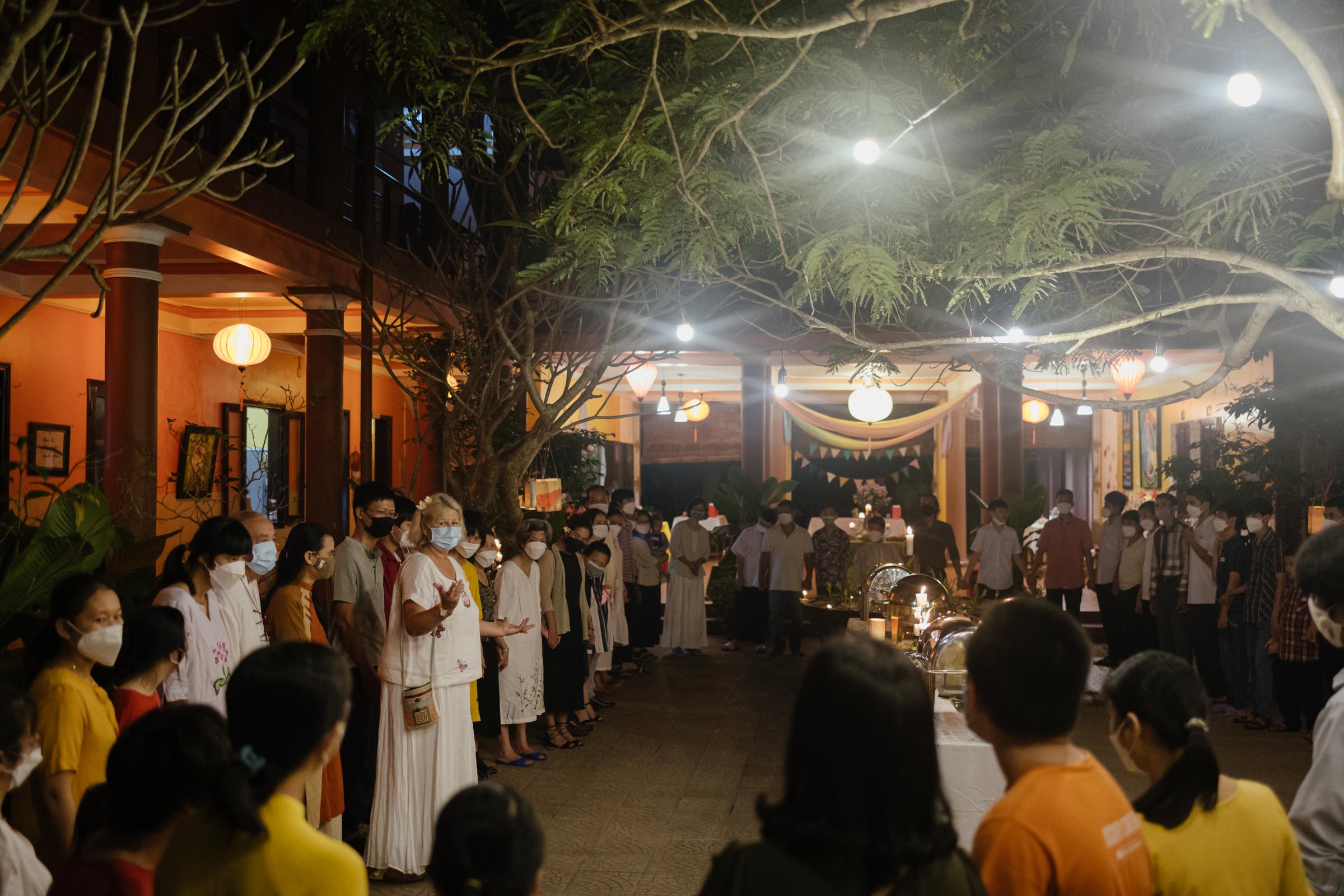 Madam Lisi Ha Vinh presented another welcome speech to all residents and guests attending the party. This is the very first time since the outburst of the pandemic that Tinh Truc Gia welcomed such numerous people participating in a public event.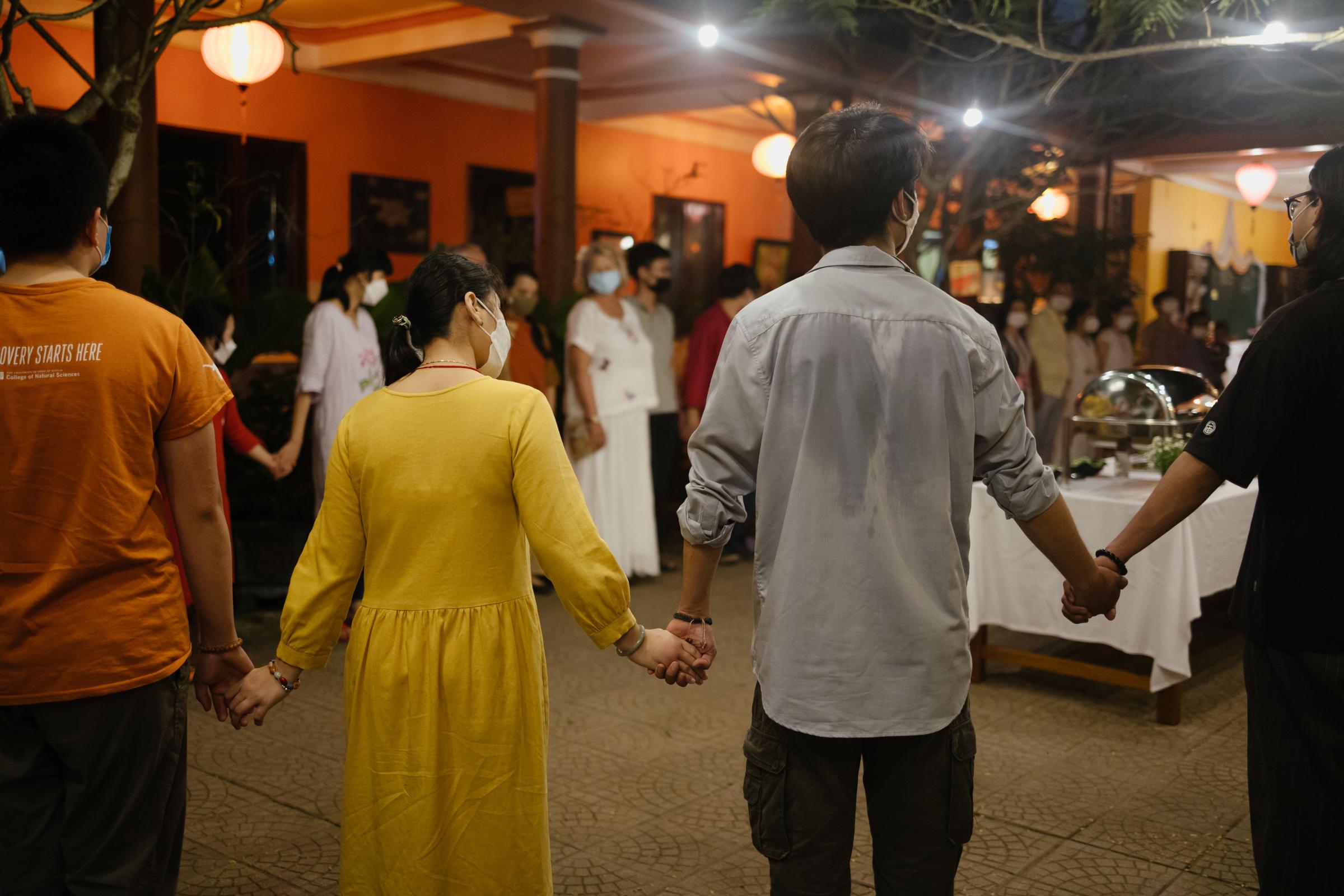 The holding hands proved strengths and consolidations of the community through challenges.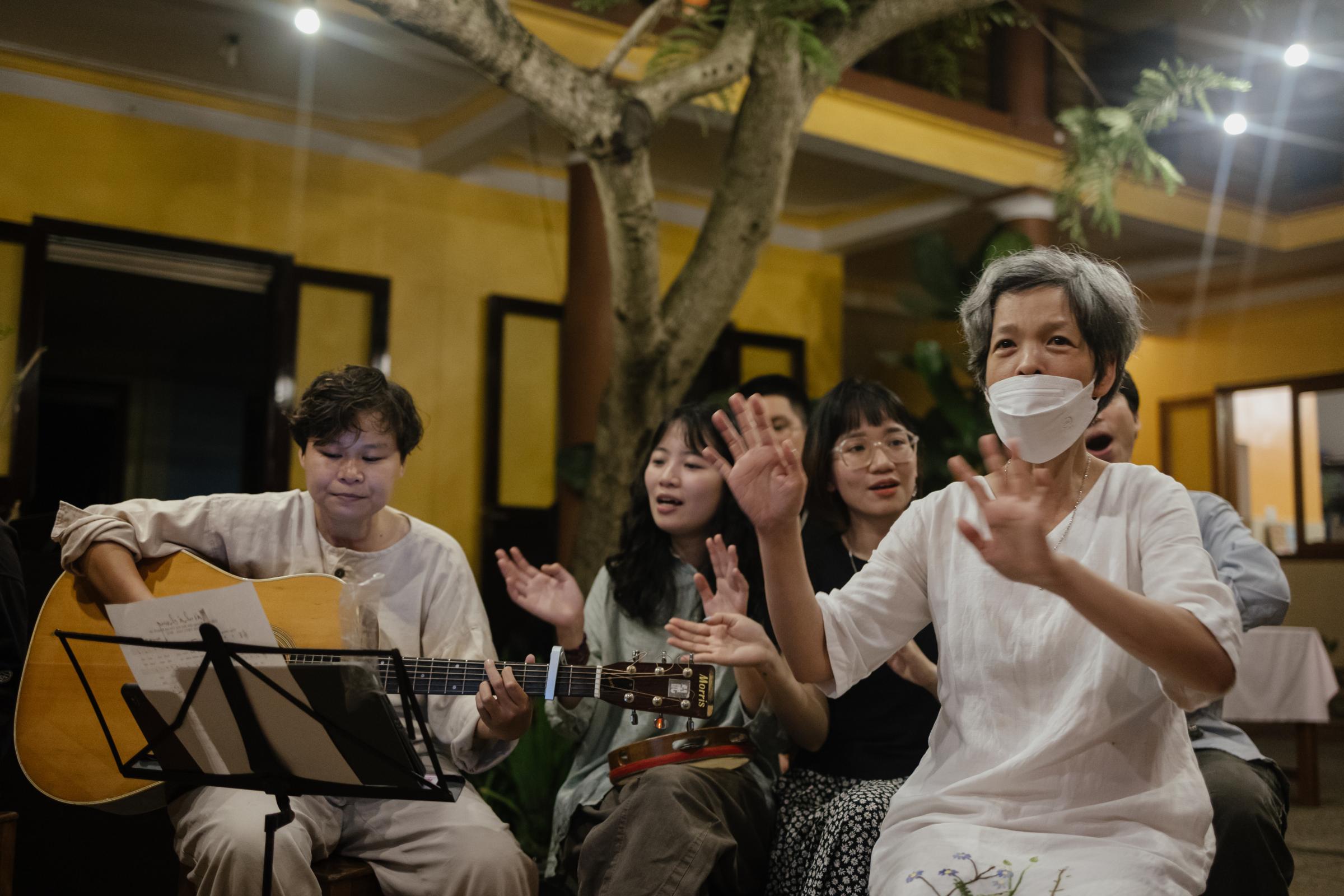 Although a semi-pro music band was invited to perform, all residents greatly warmly welcomed to show their talent, singing and dancing along.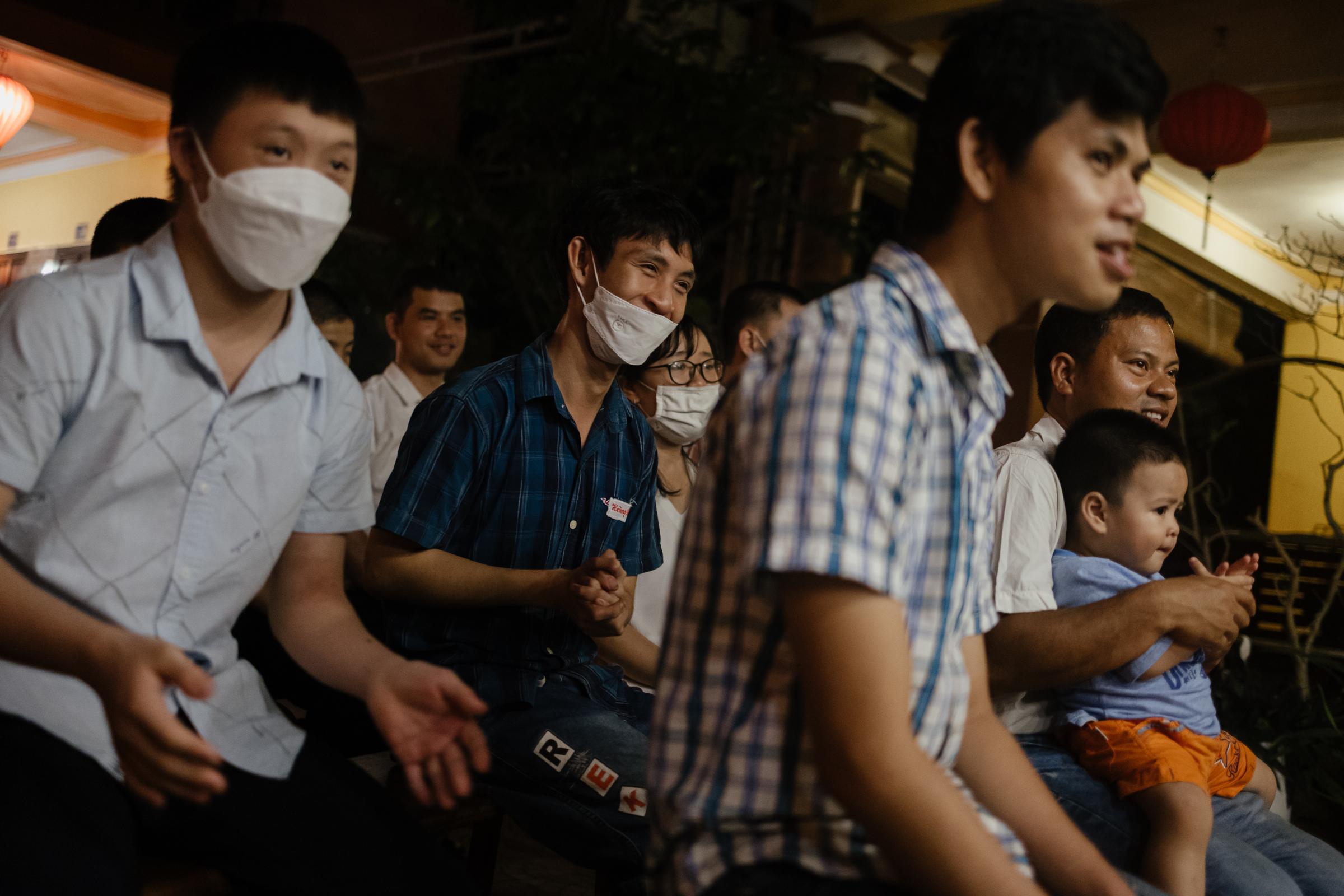 Great joy and excitement seen on the faces of audience.
Quiet moments juxtaposed with loud ones.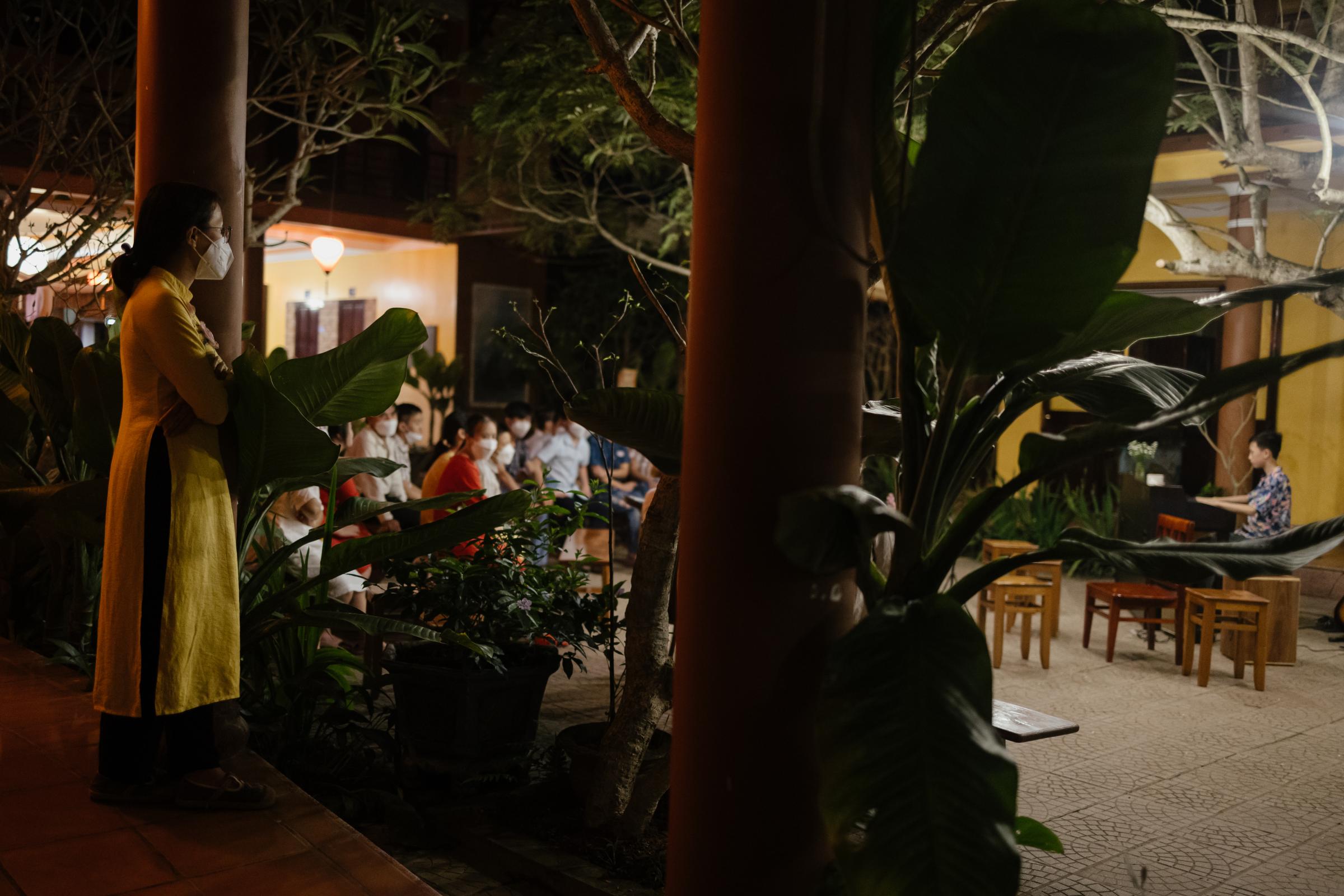 Ms. Thao quietly observed the performance behind the stage. It was a huge effort of the whole Tinh Truc Gia community to make this anniversary happen. And people like Thao, who put heart and soul and great love for this community, deserve a heartfelt "Thank-you".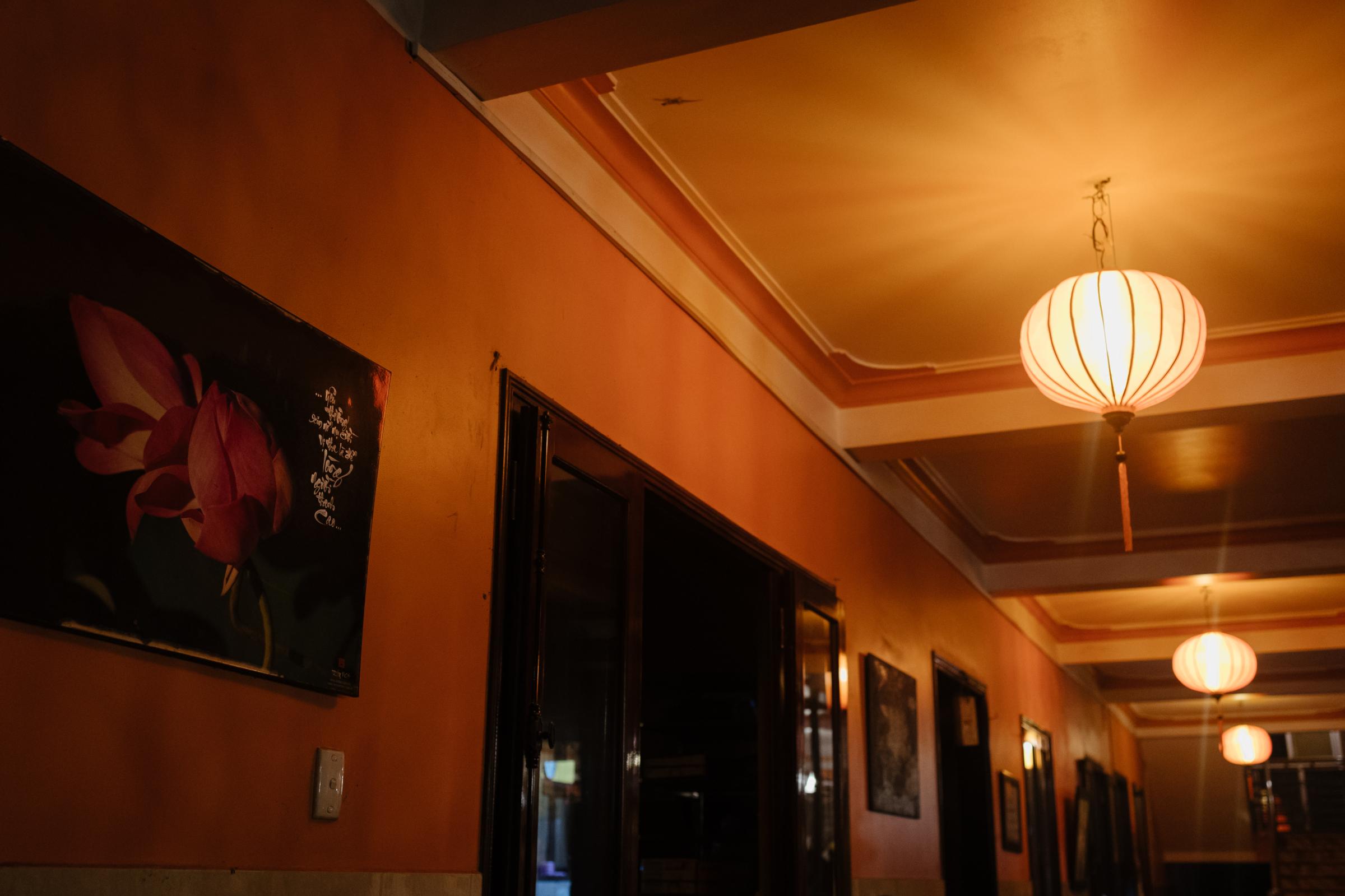 No more champagne, and the candles already faded. As the party was over, behind the closed door of Tinh Truc Gia, red lanterns kept sparkling up their cozy warm lights.