The Daring Magazine: Nicholas Loffredo Is Broadening the Definition of Queerness
the daring magazine
Nov 10, 2021
Meet Nicholas Loffredo, whose self-portraits meld drag racing and queer ballroom cultures. Here, he talks about identity and what art can make possible.

Red Chipped Toolbox is, in its gutsy heart, a visual essay about a young gay artist coming into his own in a conservative New Jersey community. Born in Brick to an Italian American family steeped in drag racing culture, Nicholas Loffredo has been thinking about the layers of gender perceptions since childhood.

When Nicholas turned eight, his parents put a helmet on his head and strapped him down safely in a car his size, jumpstarting his run as a junior drag racer. "Crazy to let a kid get into a car and go like that," Nicholas glints and goes on to describe feeling a pull toward making art for years after he entered the raceway. He nurtured both sport and art for some time, and the tension between those life forces is striking in his images.

In one self-portrait, Nicholas captures the nuance of gender identity and its implications in ways that are organic to the world he's depicting. He's wearing a silver shirt and flawless eyeshadow, and a checkered racing flag frames the left side of the image. It's subtle and effective. His visual language consistently offers incisive juxtapositions, smart cultural observations, and so much promise for Nicholas' future work. Nicholas and I recently talked, on Zoom, about gender performance, his creative process, and what art can make possible.

Read the interview on The Daring

This story is part of Spotlight, a series of conversations on The Daring. Every month, our editor sits down with a leading light from the world of visual storytelling for an in-depth conversation about their creative process and most moving work.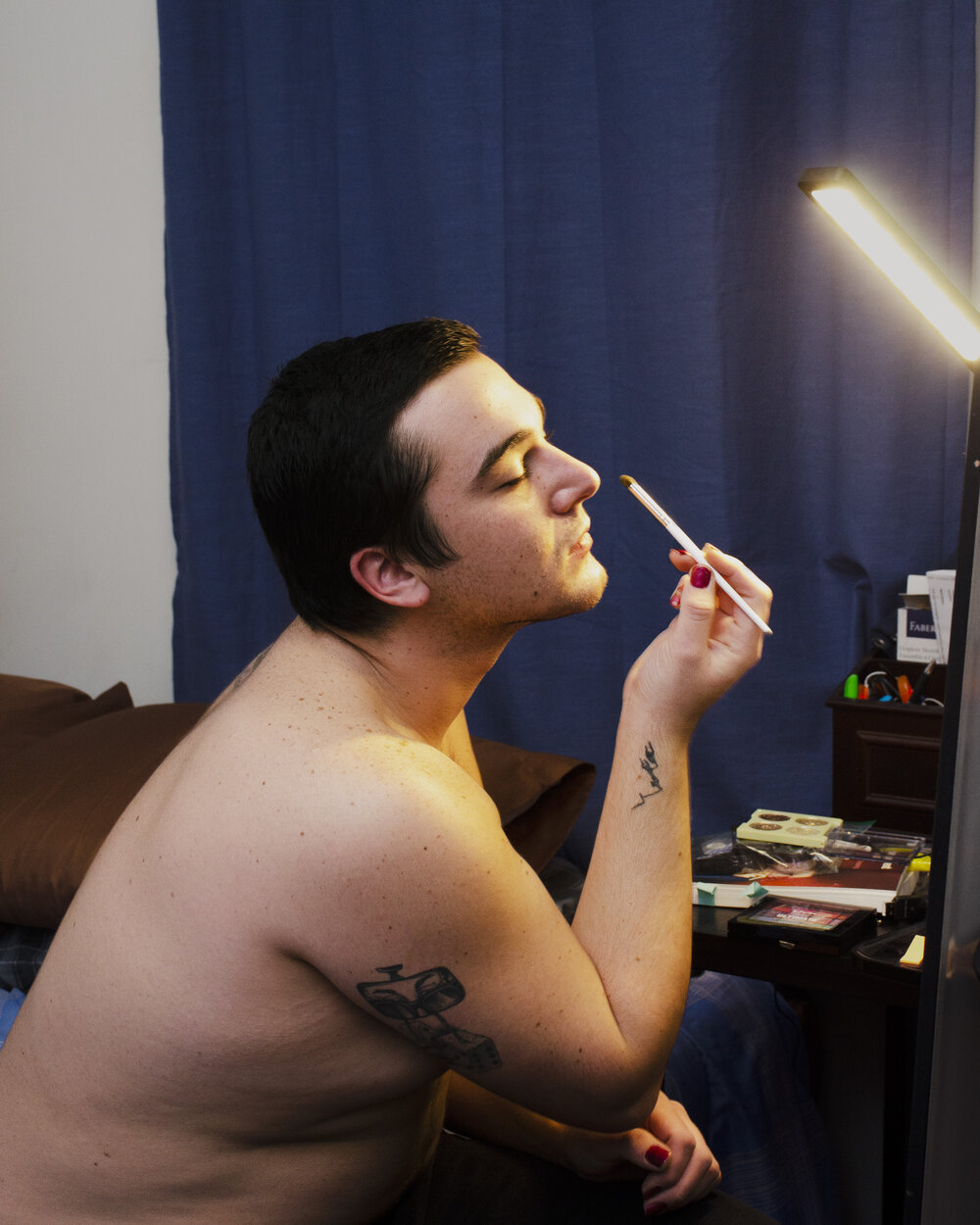 Nicholas Loffredo Is Broadening the Definition of Queerness | The Daring
Inspired by drag racing and queer ballroom cultures, Nicholas Loffredo makes portraits that broaden the definition of queerness.
Thedaring.co