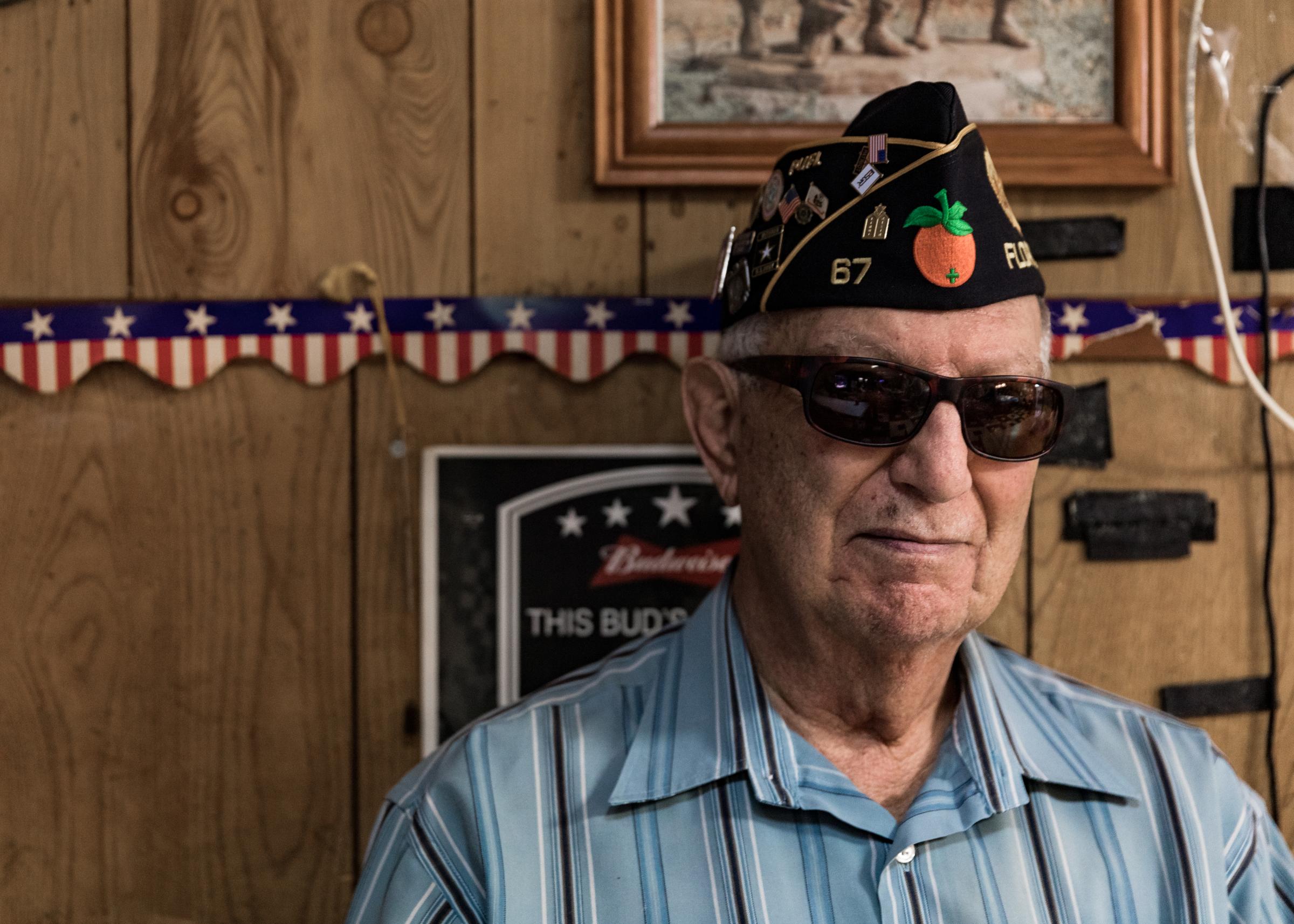 Ted Copeland, Legion Chaplain, fought in the Army during the Korean War.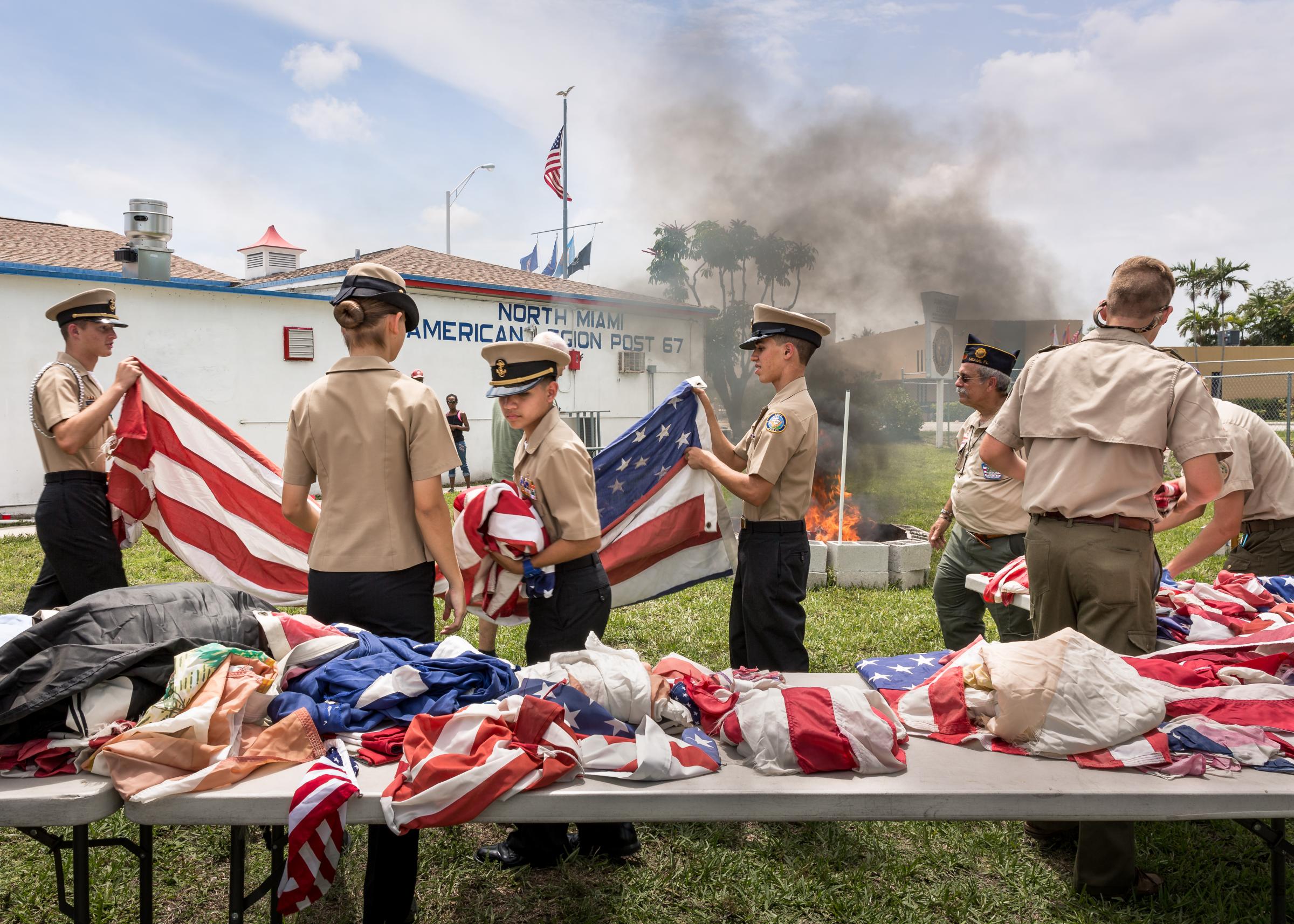 Members of the Navy JROTC and Boy Scout Platoon 406 work together to prepare flags at the annual Flag Retirement Ceremony.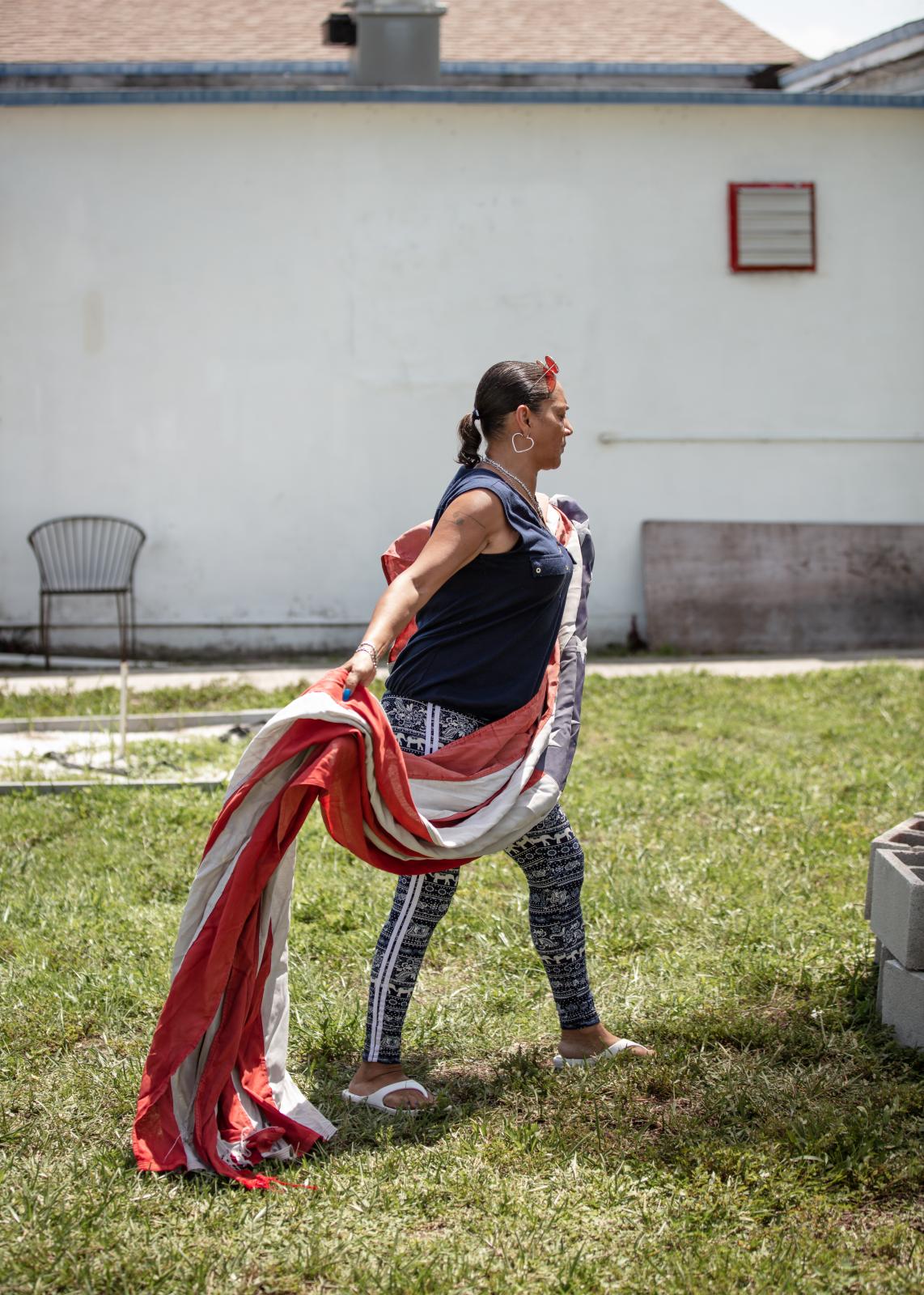 Elaine Salazar, a Post bartender, carries an oversized flag to the fire during the flag retirement ceremony.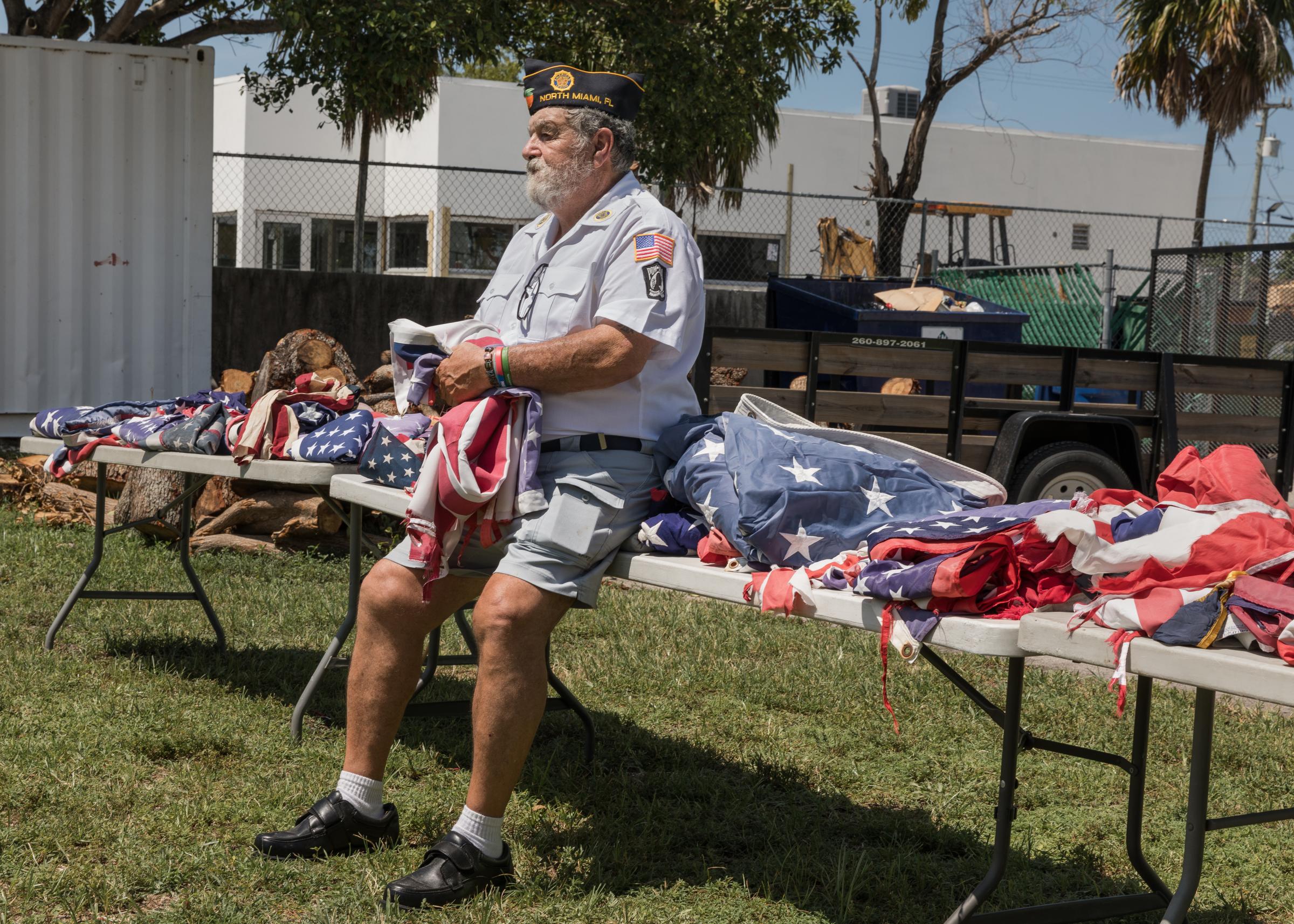 Post Commander Richard Izzy takes a moment to reflect during the flag retirement ceremony.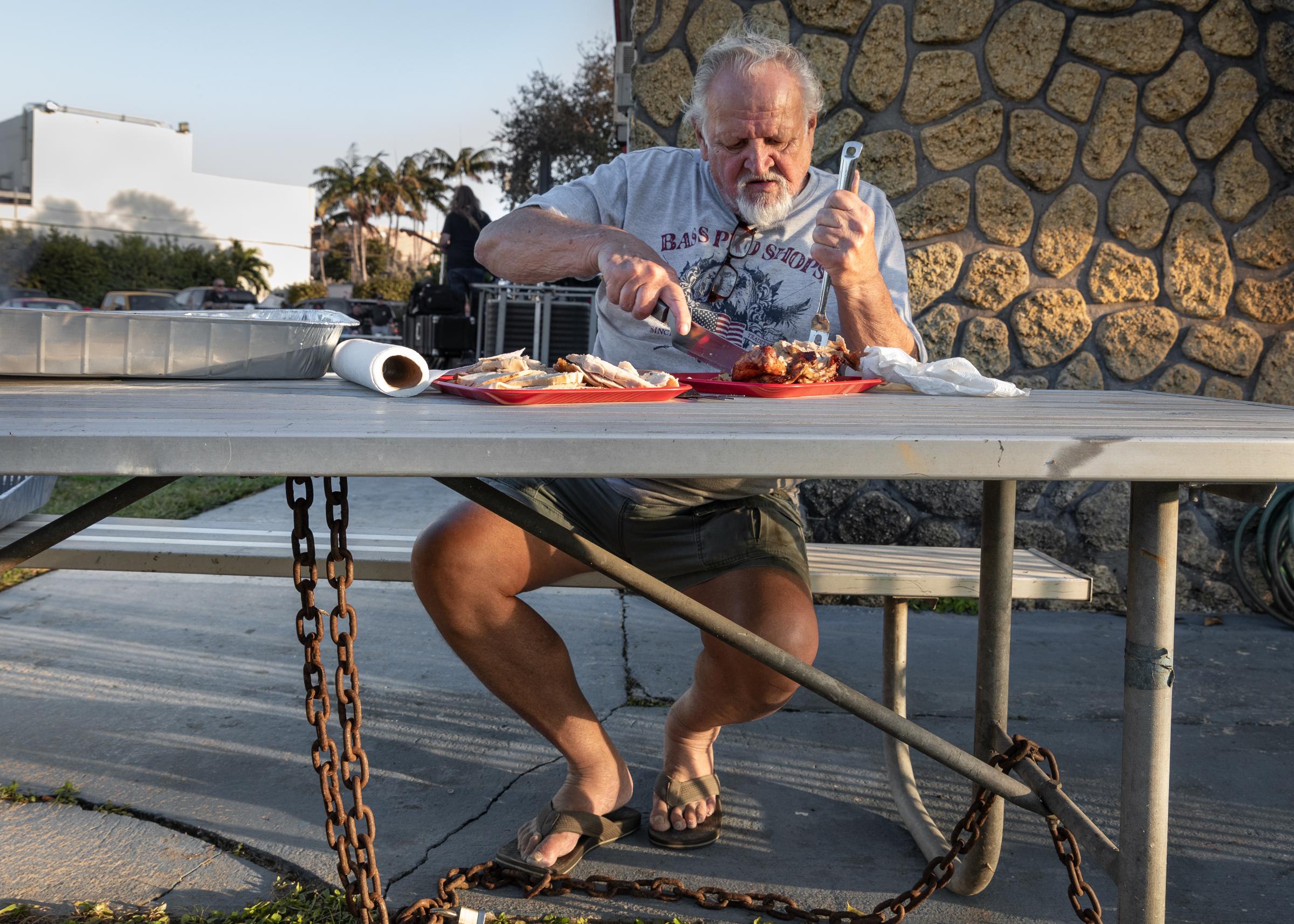 Tom Brown carves up a chicken for the December Holiday celebration.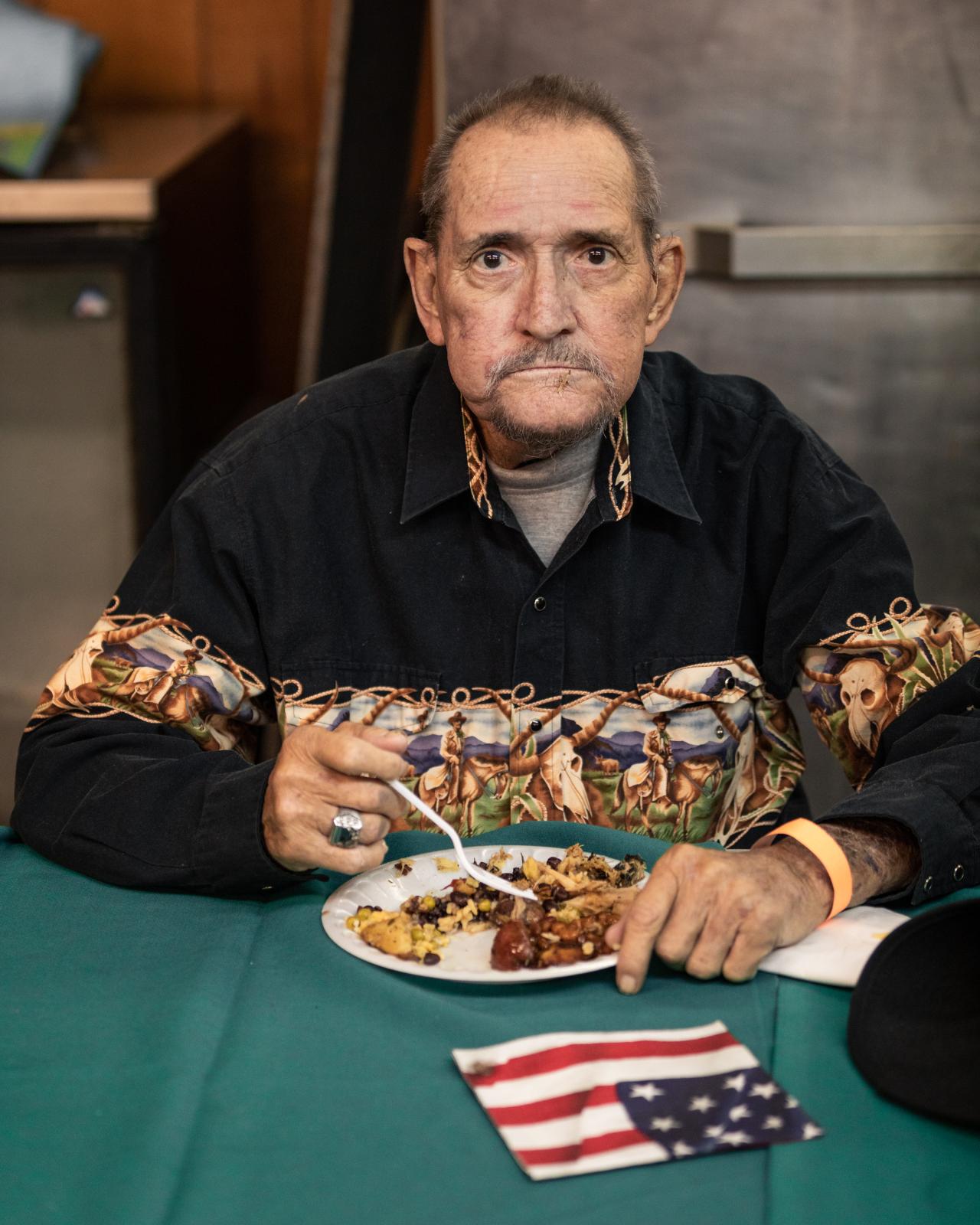 Clyde 'Gunny' Allen at a pot luck lunch.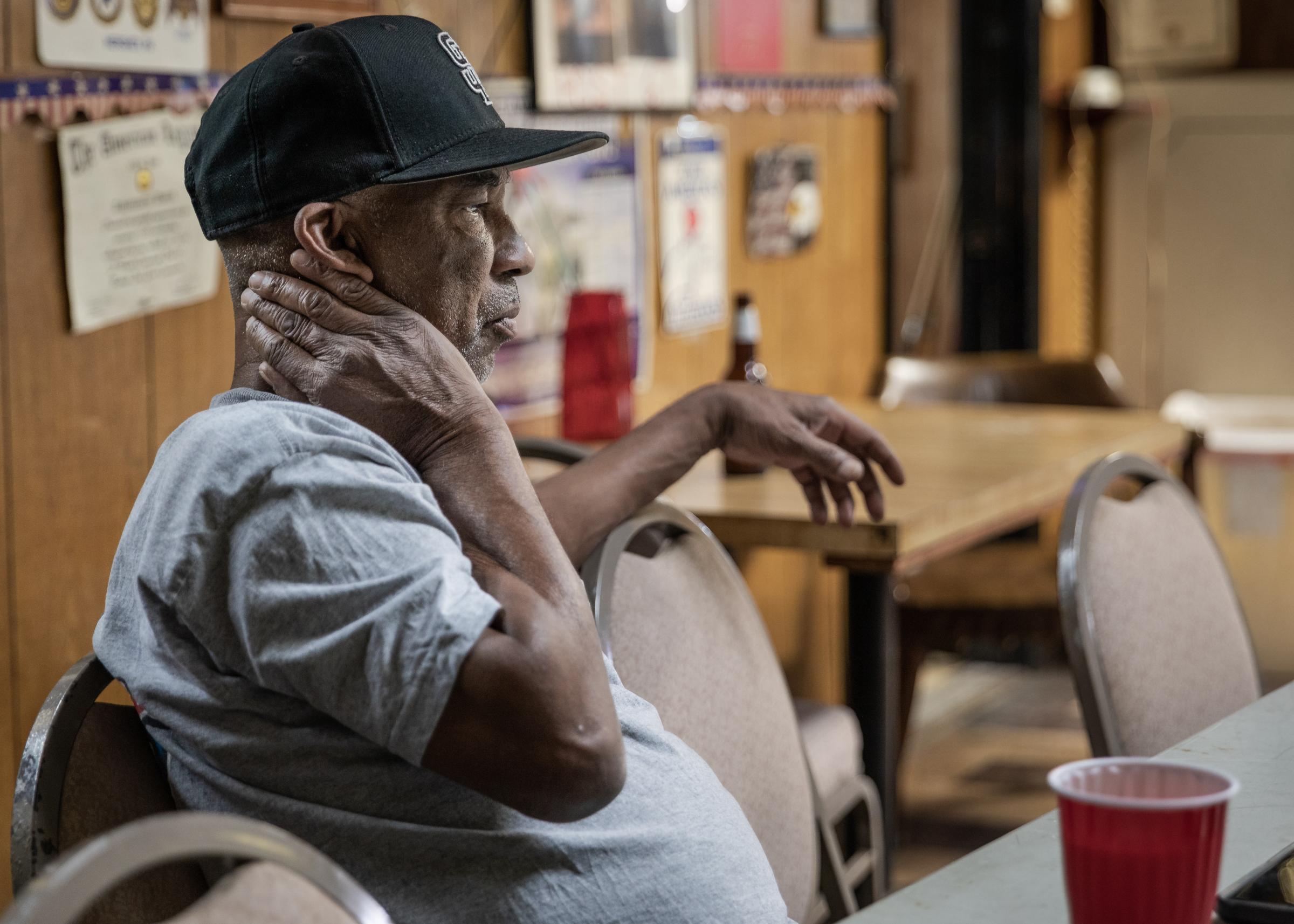 Bill McKeithen sits at a monthly Post meeting. Bill was an Aviation Ordinanceman E5 in the Navy. He had recently come upon some hard times and found himself homeless. The Legion gave him a place to stay and fed him.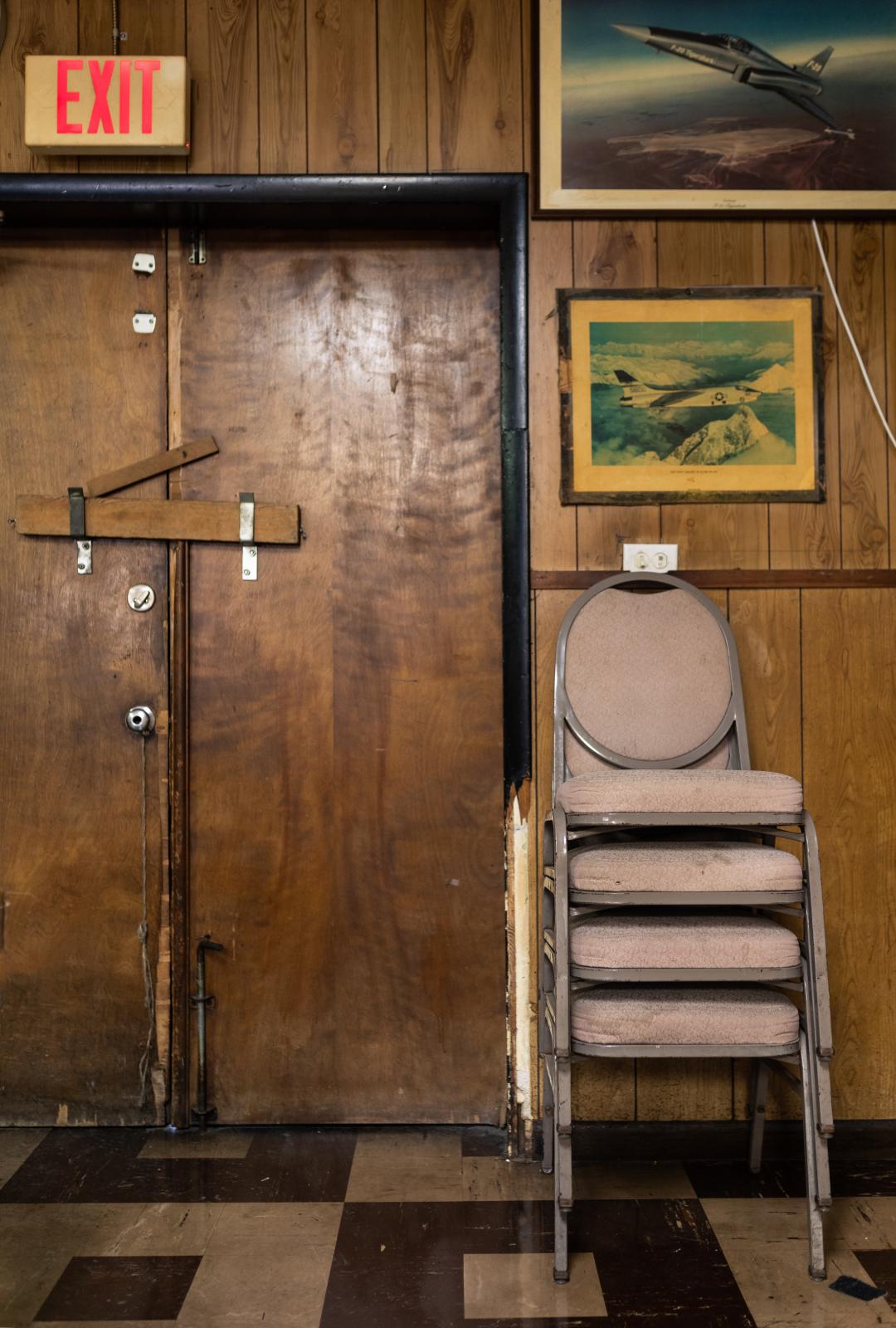 The double doors in the main cantina stay boarded up unless there is a special occasion.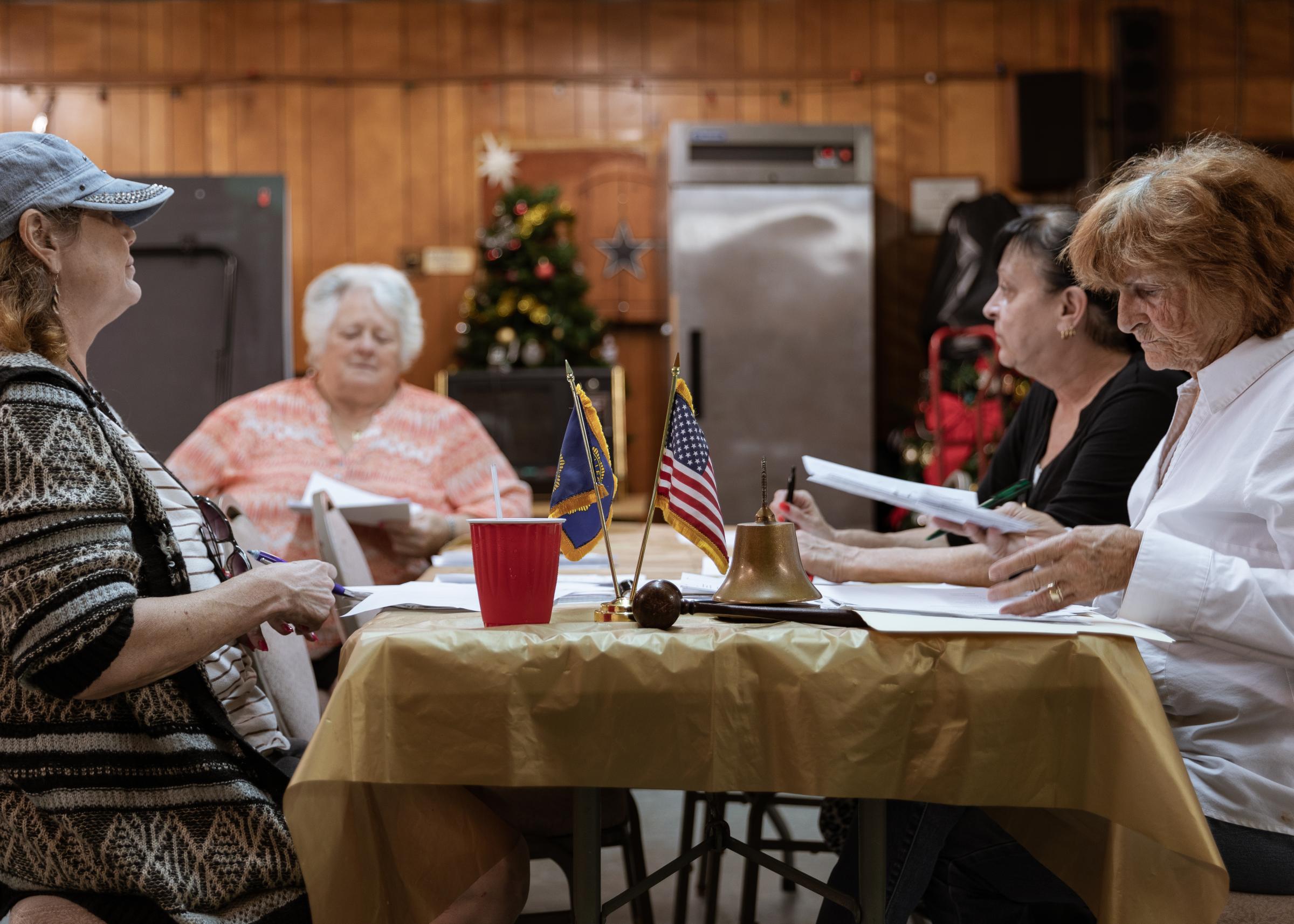 A convening of the Women's Auxiliary for a monthly meeting.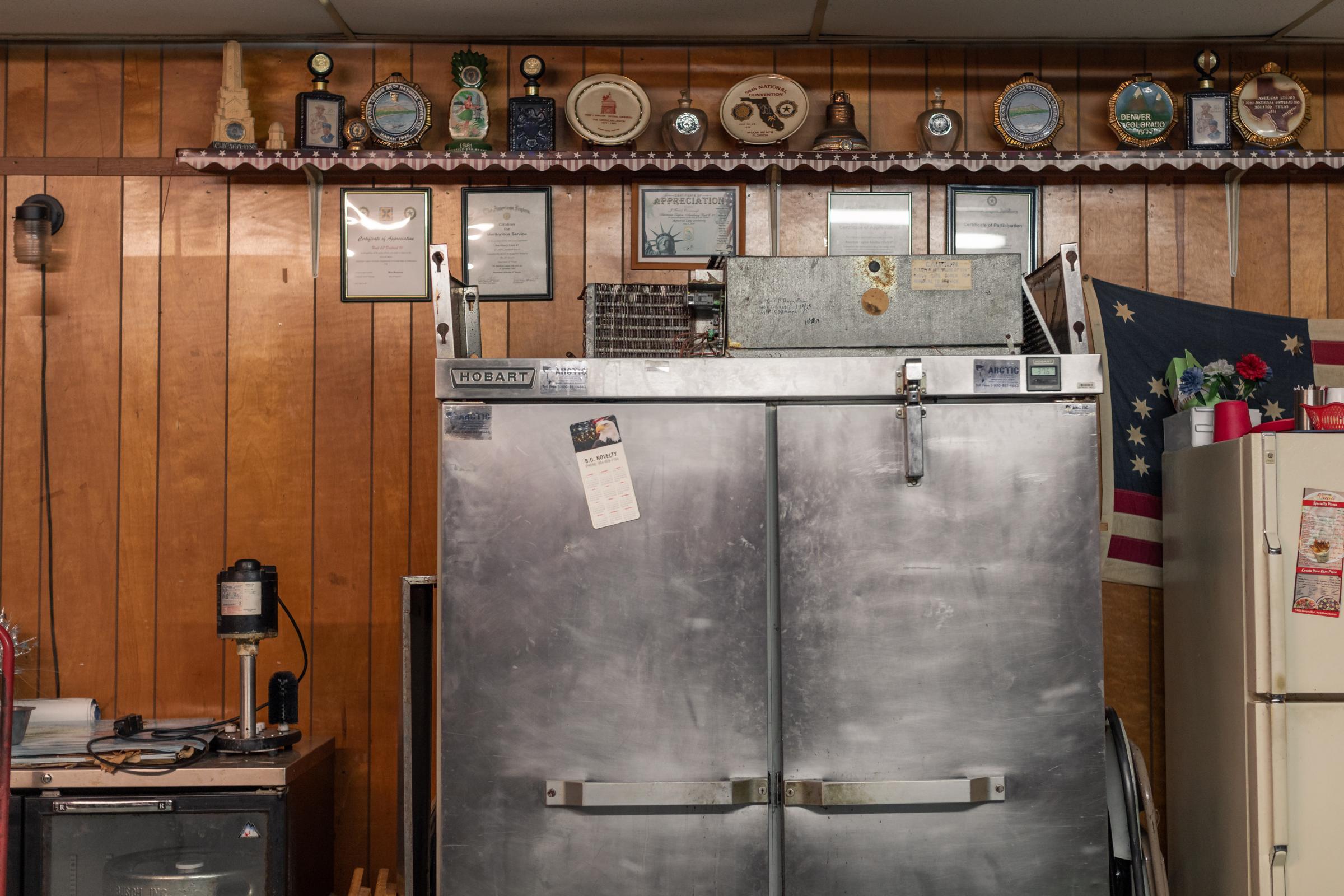 The dining hall at Post 67 is scattered with memorabilia. Potluck meals are an important part of keeping the community together at the legion.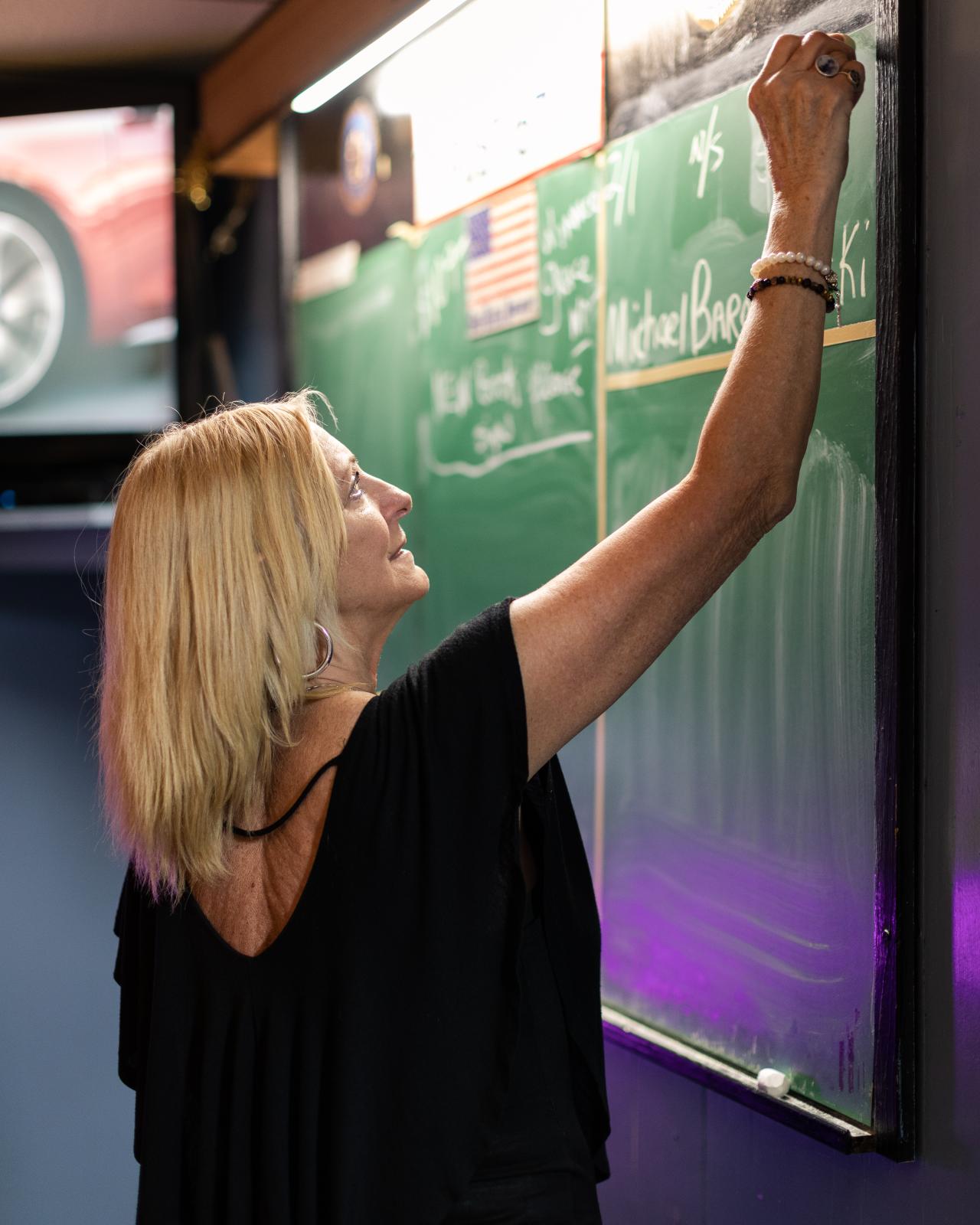 Donna Marchese, Post bartender updates information on the Post chalkboard. The chalkboard is an important source of news for the legion whose members are not digitally savvy. It announces birthdays, dinners, meetings, and deaths, as well as the amount of money in the monthly draw.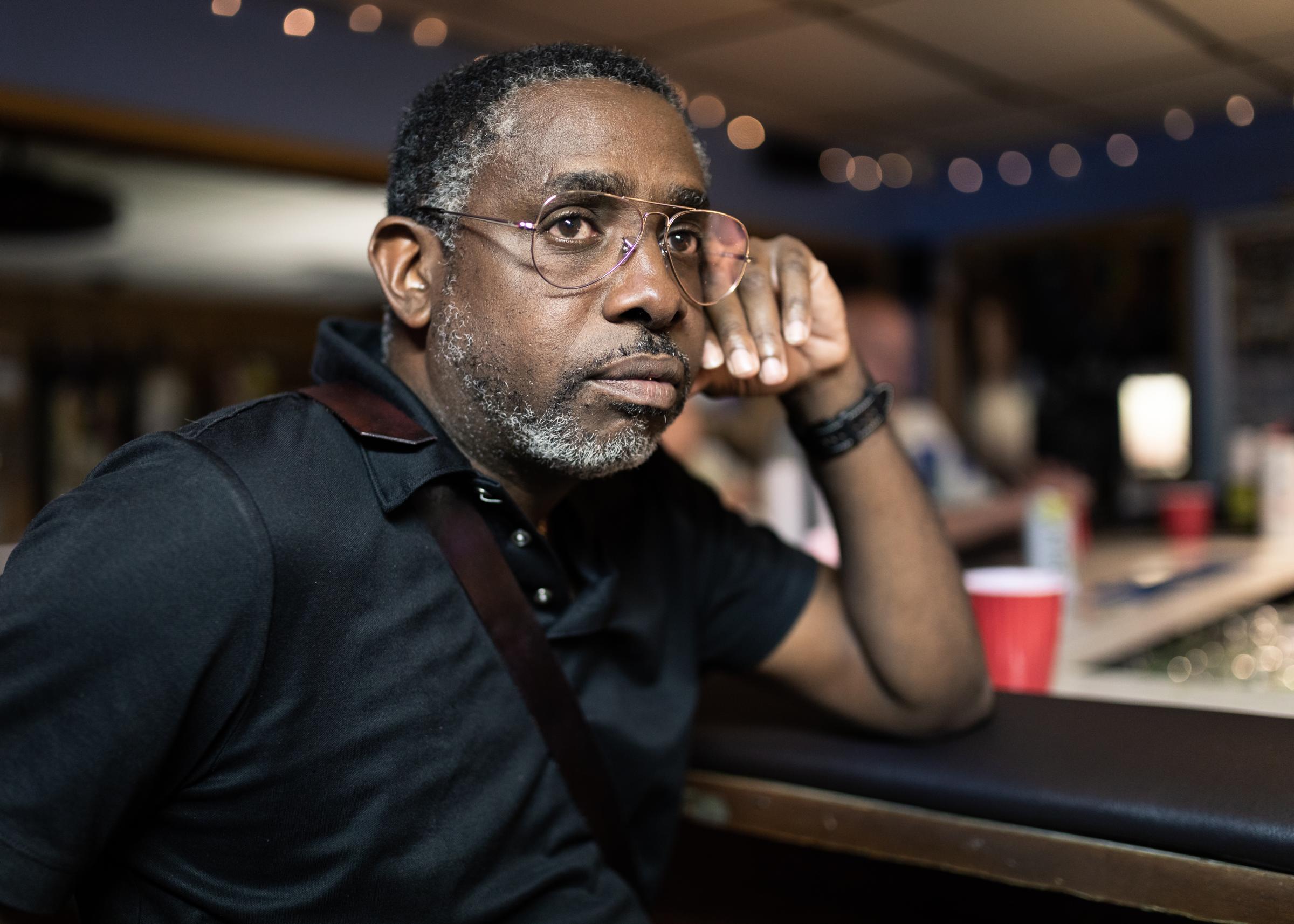 Ja'Shon E. Fayson was a Captain in the Army that specialized in Chemical Biological and Nuclear Warfare. He is now the Assistant Principal at a local high school.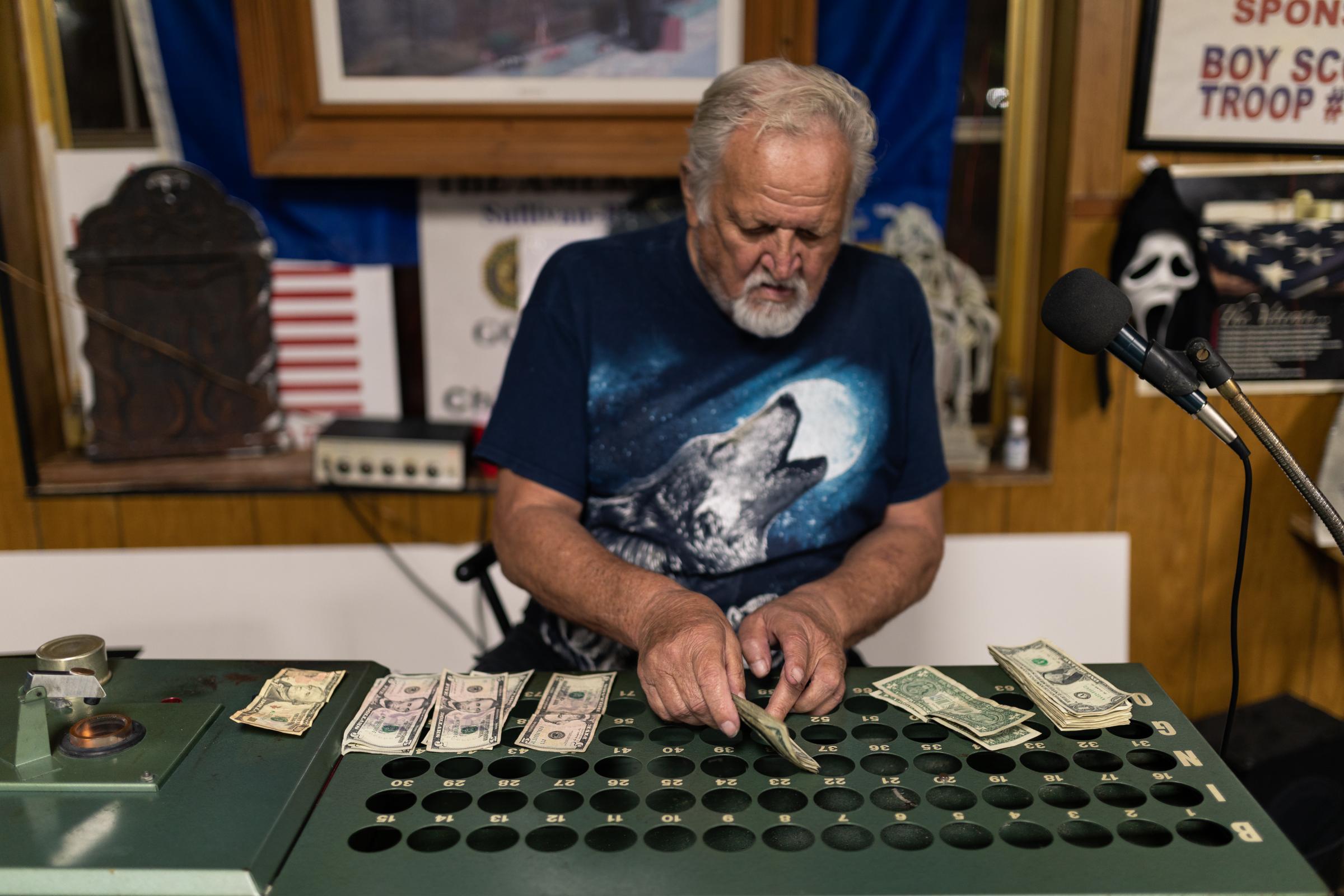 Tom Brown calls the bingo numbers every Thursday night.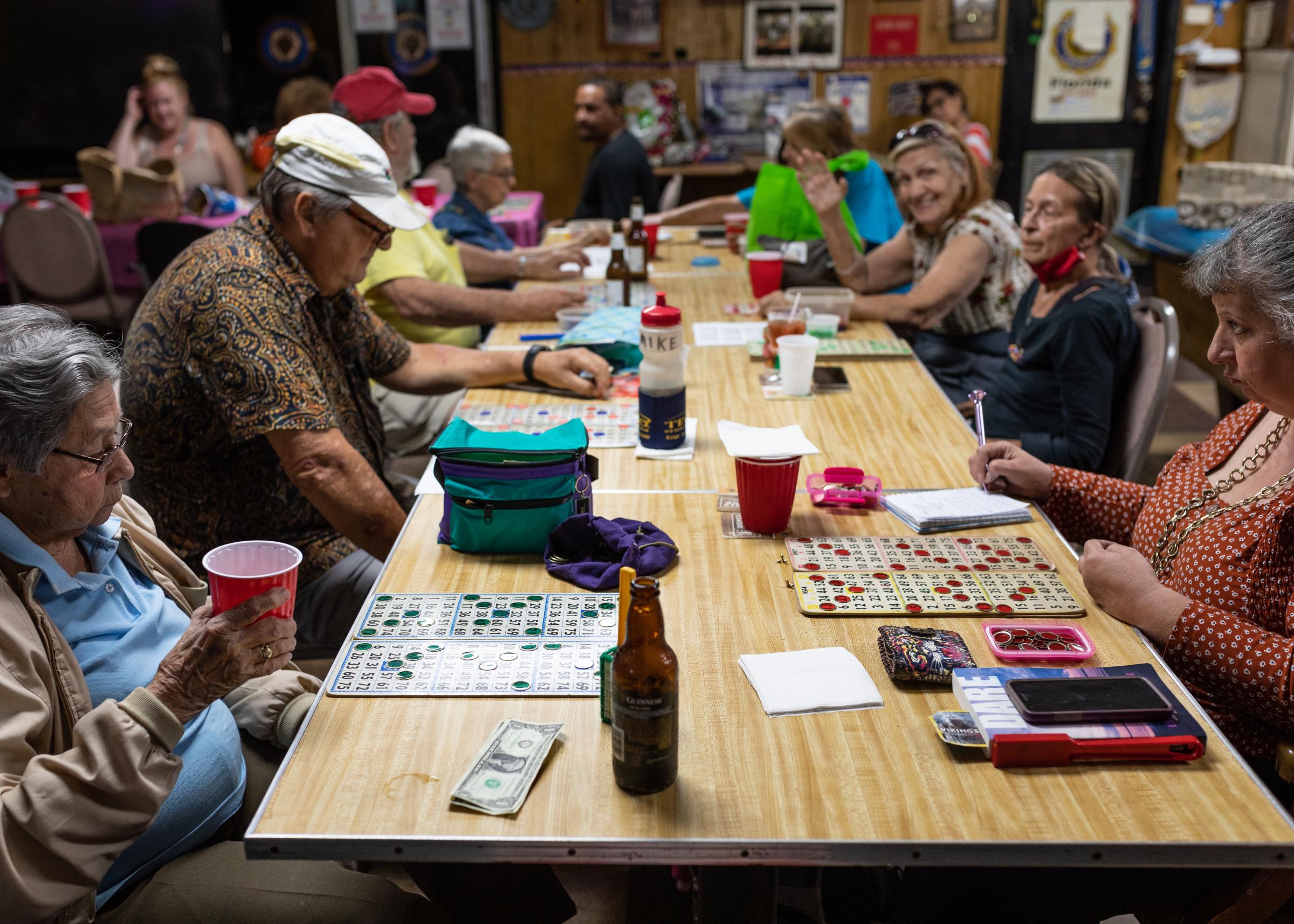 Thursday night bingo is a pretty serious affair for the regulars.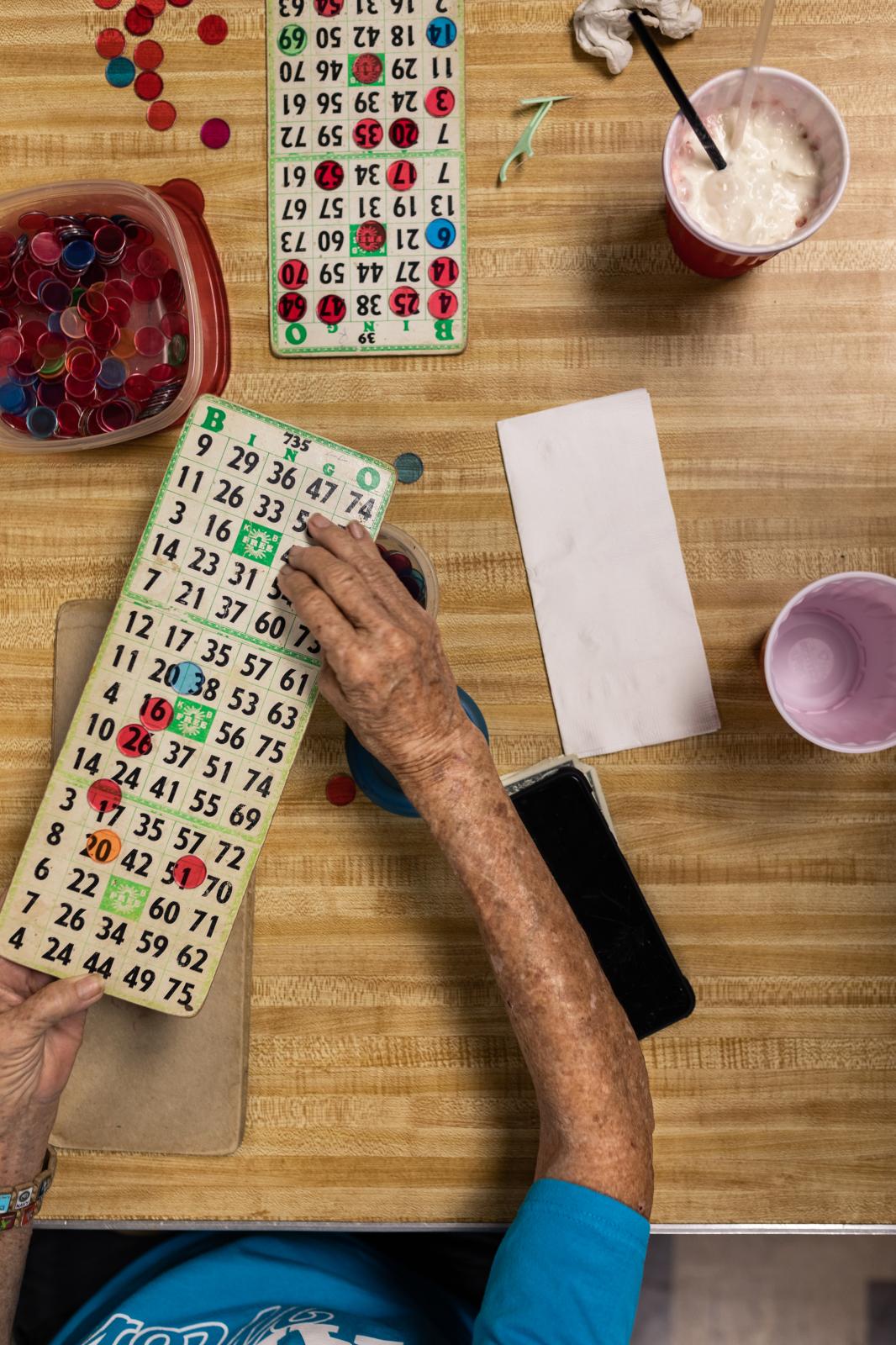 The bingo tables are scattered with drinks, snacks and good luck charms.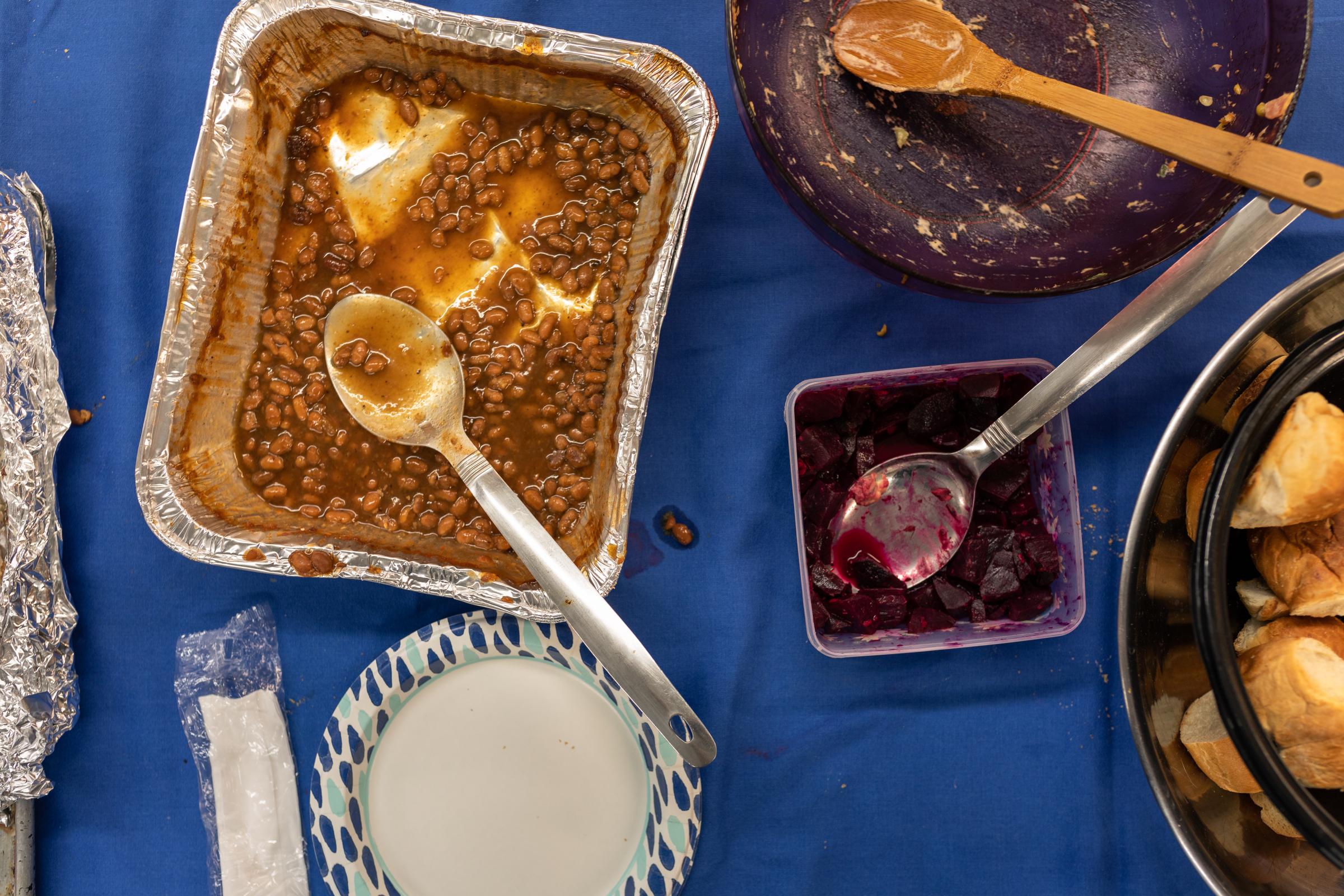 Halfway through the bingo night there is a pause for a community dinner.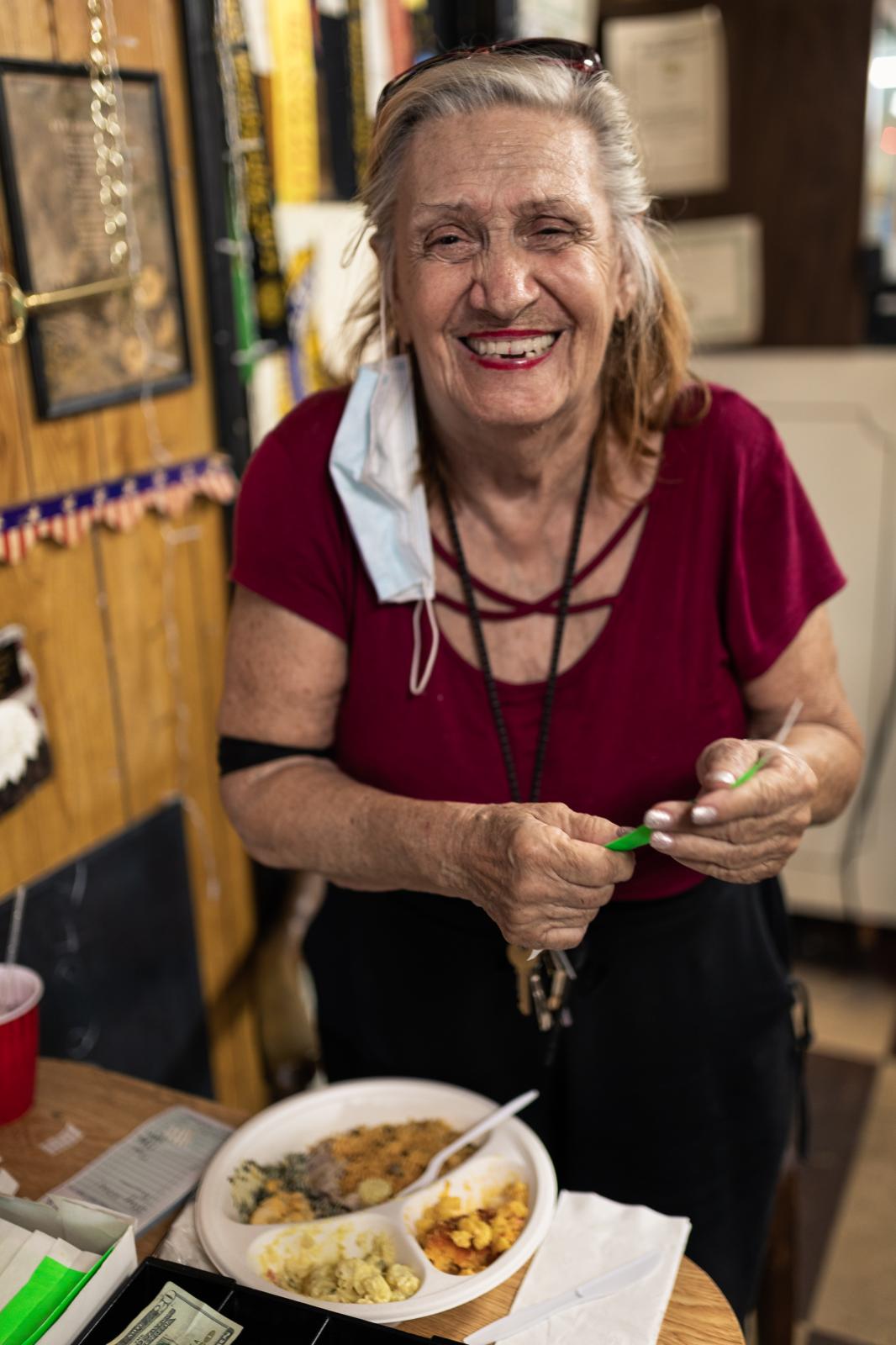 Margueritte, the new president of the Women's Auxiliary sells tickets to a dinner to raise money for the legion.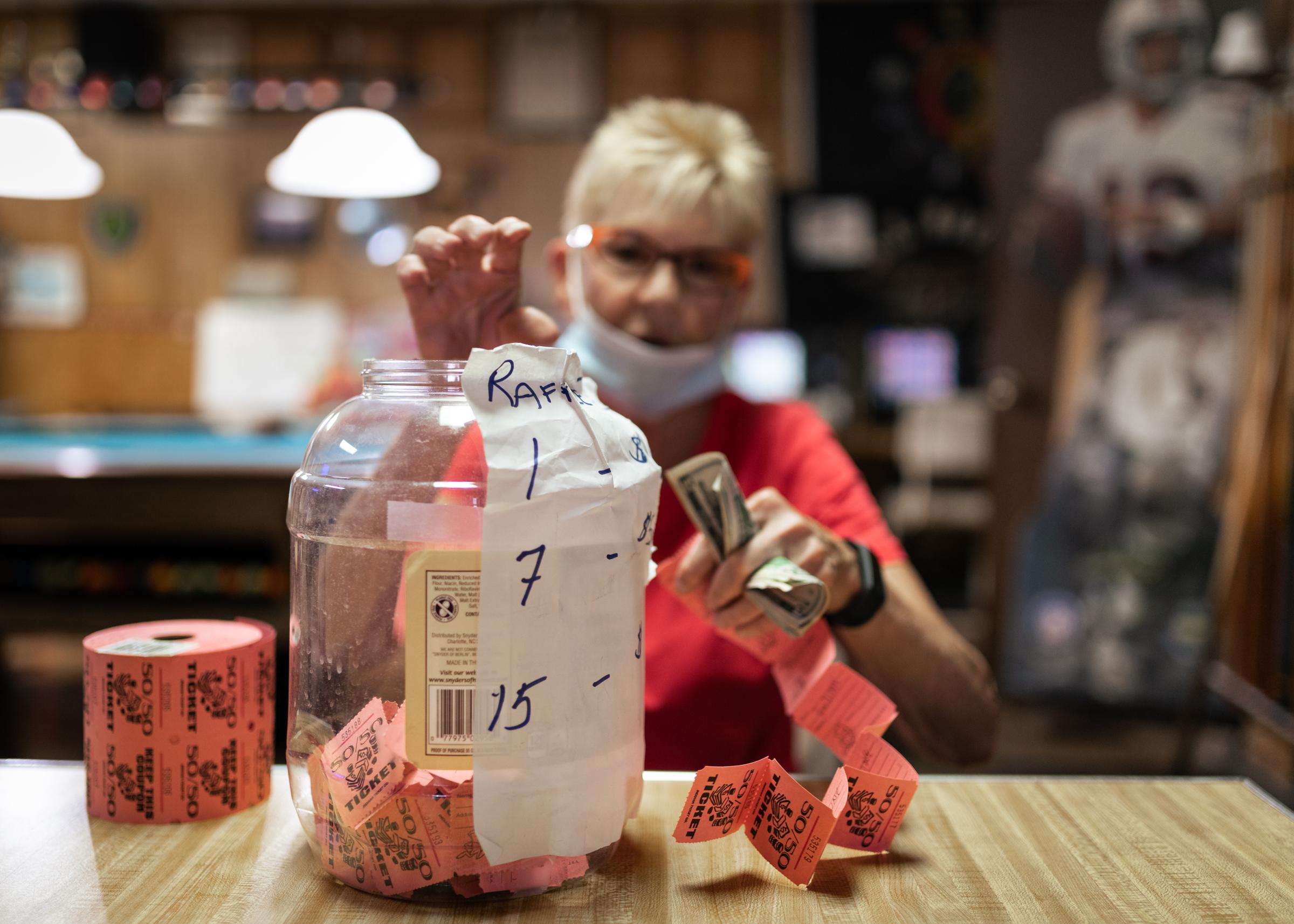 Janet, a post bartender, sells tickets to a raffle to raise money for Ernie, a regular, who was dying of cancer and couldn't pay his bills.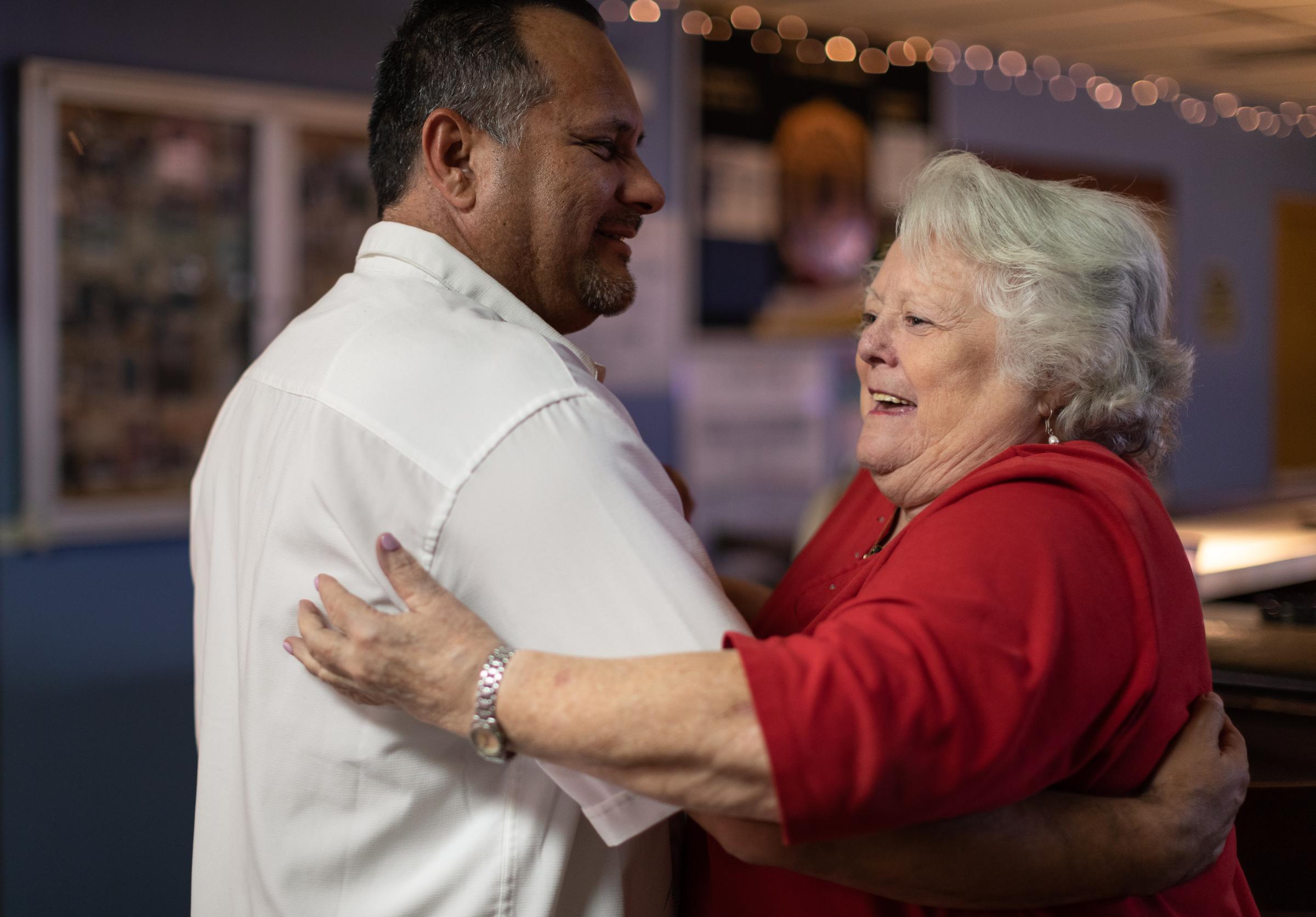 Manny takes Carol Anne for a dance.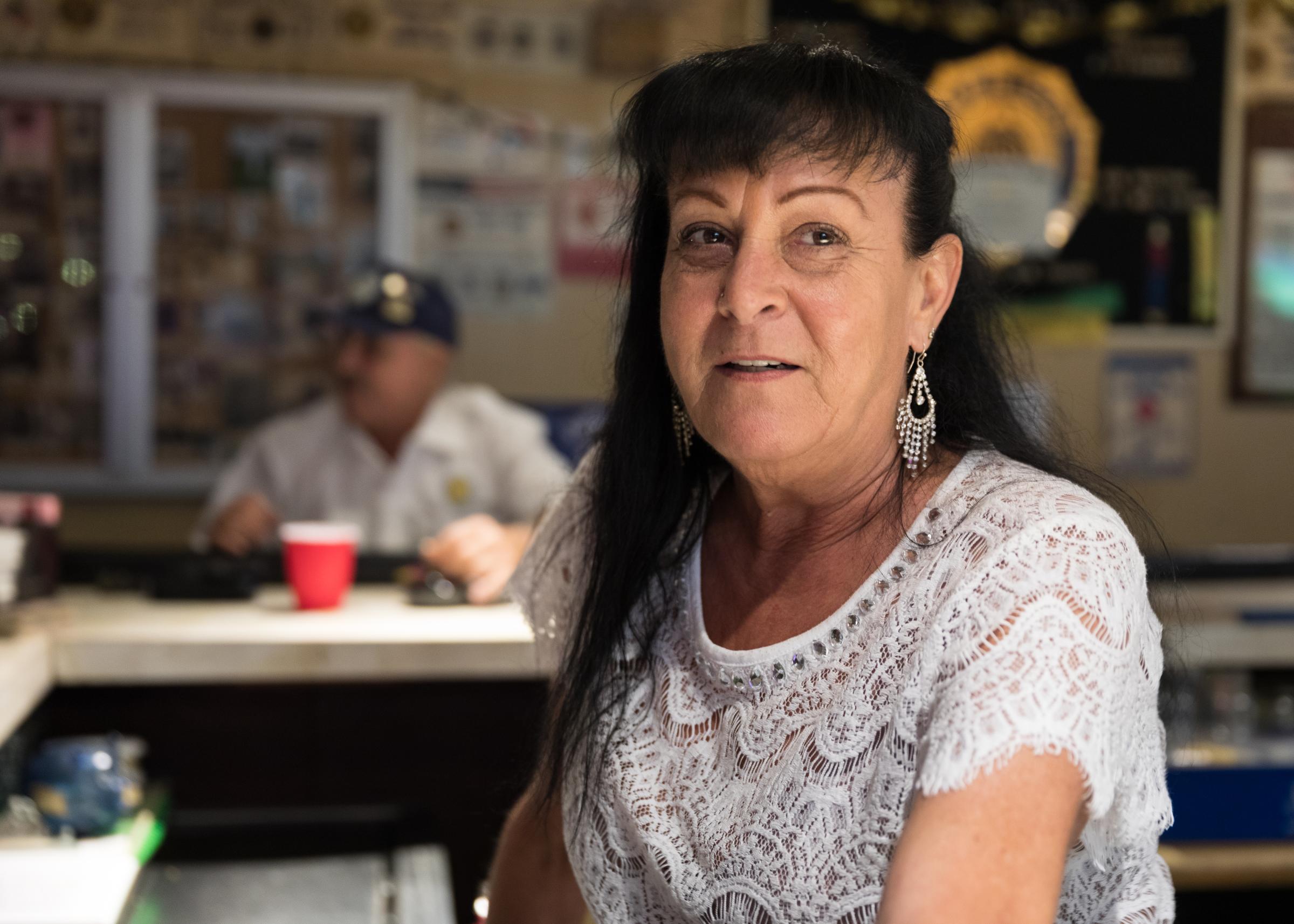 Chrissy, a bartender, is a German Immigrant whose two sons serve in active duty.