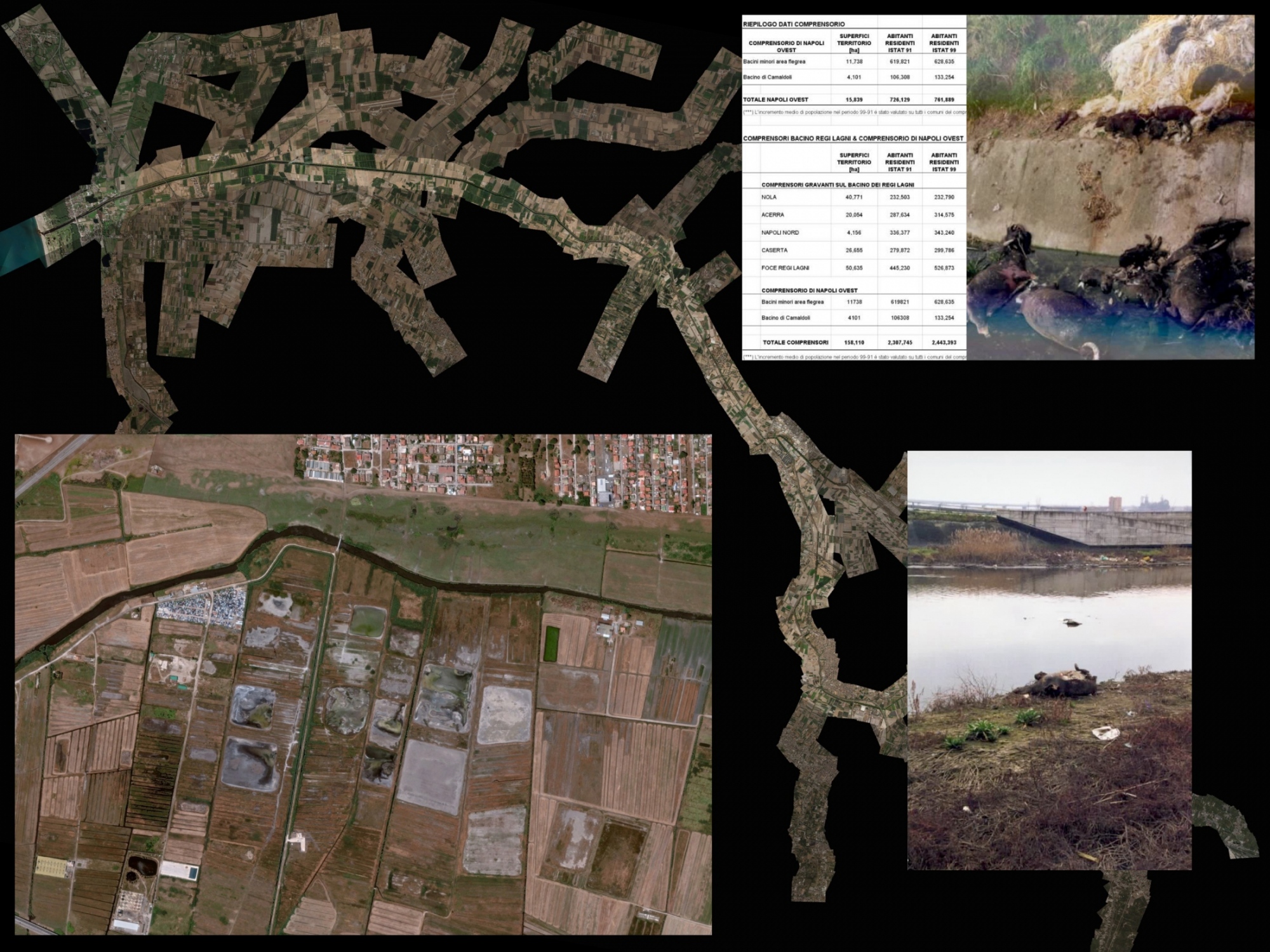 —
01/19 THANK YOU FOR SMOKING
EDIT UPDATE
Edit update:
https://visura.co/marcocasino/projects/thank-you-for-smoking
CAPTION: AUGMENTED REALITY IN-DEPTH REGI LAGNI CANALS
The environmental quality of the water in the drainage basin of these canals shows another critical issue that relates to cancer deaths. They serves more then 3 million people in 112 municipalities between the province of Caserta and part of that of Naples.
-
FRONT:
Satellite image of ponds poisoned by the Casalesi clan with hundred thousands canisters of toxic liquids and industrial wastes buried in this area near Villaggio Coppola, Castel Volturno, CE; (archive: Enea) chemical analysis chart of the northern canals; (archive: Enea) intoxicated death buffaloes left to rot near or inside the canals. Buffaloes are typical of this area and with their milk the original Mozzarella cheese is produced.
-
BACK:
Thousands merged satellite images of the Regi Lagni canal system and its ramifications. The final image is almost 230k Megapixel. This images will be used for an Augmented Reality in-depth, with an interactive video-flight and details on the history of critic areas -years 2002 to 2018- where the impact of the Camorra, through fires, spills and landfills of toxic waste is visible even from the sky. I'm also cooperating with the public society Enea that controls thought physical/chemical analysis the entire area since 2003. I'll digitalize their picture archive and got access to all datas not involved in sealed court cases.