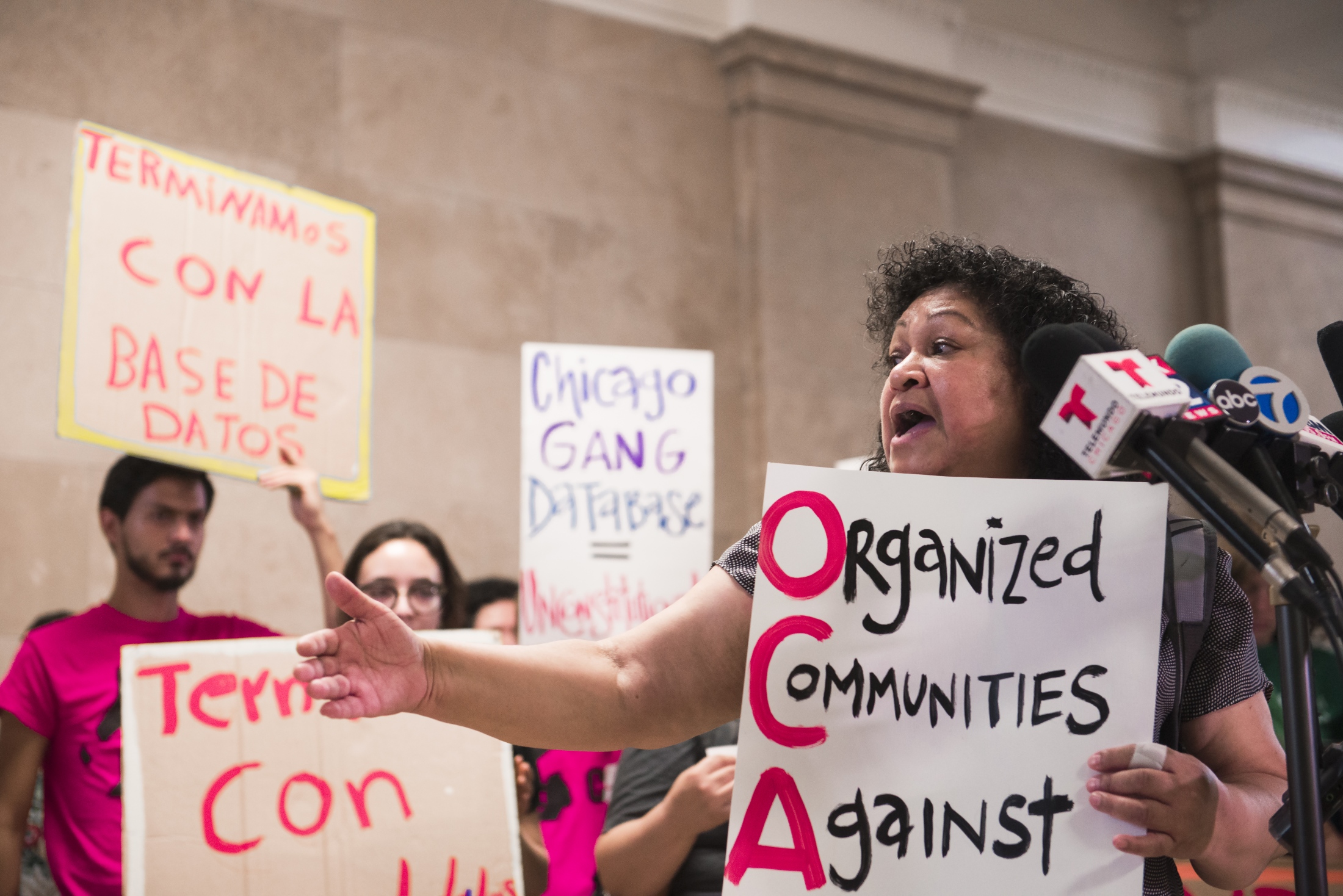 —
6.19.18
"Inaccurate, Racially Discriminatory, and Unconstitutional"
A coalition of community activist filed a federal class action lawsuit against Chicago & CPD Gang Database Which Collaborates with ICE.
Being Added to the database requires no criminal activity and is often up to an officer's discretion.
Clothing, residence and family association are al sited reason.
People in the database are not notified and there is no way to contest.
This has leas to deportation proceedings and harsher sentences for people that had no idea they were in the database.