Featured Film

News

Videos

The Earth Holds Me Documentary

arianna pagani

Dec 19, 2021

Title: THE EARTH HOLDS ME
Director: Sara Manisera
Authors: Sara Manisera and Arianna Pagani
Cinematography: Arianna Pagani
Editing: Mattia BIancucci
Lenght: 52'
Location: Parco del Cilento e Vallo di Diano, Italy
Production year: 2020/2021
Year of distribution: 2022


Through supporting us, you will help us with the post-production costs necessary to finish the documentary.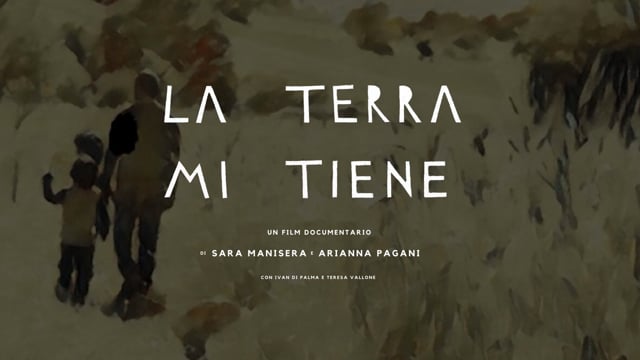 La Terra Mi Tiene
Il grano come metafora di vita, morte e rinascita. Nel cuore del Cilento, un viaggio alla scoperta del nostro fragile equilibrio con la terra. Breve Sinossi Ivan Di Palma...
Produzionidalbasso.com