Grant For Outstanding Multimedia Project
The Visura Grant Program

Announcing $25,000 in grants to empower photographers by supporting the production and development of their work, vision and career.
Open Calls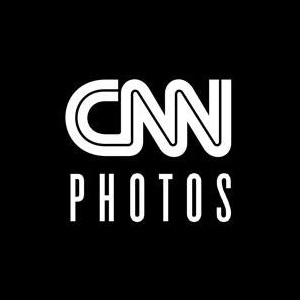 Past Grants
2015 FotoVisura Grant
Outstanding Personal Project
2015 FotoVisura Grant
Outstanding Multimedia/Video
The 2016 FotoVisura Grant
Álvaro Laíz, 2015 FotoVisura Grant Winner
The Grant empowers photographers by supporting the production and development of a long-term personal photography project. Visura awards one winner with a $5000.00 cash prize. Other photographers are recognized with various levels of recognition from finalist to honorable mention.
The Grant has a three-tiered mission:
1. Support a personal project that brings awareness to a socio-cultural and/or political cause relevant to today's world.
2. Recognize photographers for their images, stories, and dedication.
3. Present to key industry editors photographers' personal project.
Former FotoVisura Grant winners are: Justin Maxon, Erin Trieb, Andrea Gjestvang, Javad Parsa, and Álvaro Laíz.
Erin Trieb, 2011 FotoVisura Grant Winner
Application Procedure
Your application must include the items listed below. The grant is open to active Visura members with a Plus, PRIME or GUILD account. There is no application fee.
1. Projects may be ongoing or recently completed unpublished personal projects
2. Limit one project per photographer
3. You may submit a project that is 'published' or 'private' within the Visura system
4. Applicants must commit to be active members through February 2017
5. Applicants must be willing to link their Visura news blog with any publication that writes asking to feature the recognized work
Preparation Material
How to submit: All submissions are made via a "Project" created from your Visura dashboard or site manager.
Who can submit: Photographers worldwide, who have worked on or are working on a long term project that has not been published in a major media outlet (online or print).
What to submit: Each Entry consists of a project made up of a series of images (minimum of 15 images, maximum 35), a short synopsis and a long written reflection about the project.
1. Image size: minimum 1600px on the longest dimension (22.5 inches @ 72 dpi, JPG format). Each image must have a caption. Do not include your name in the caption.
2. Written Statements: include as "Project Text"
Include a project summary: In 100 words describe what the Project is about, including location, timeframe, and any information that is pertinent.
Include an expanded written statement (minimum 800 characters, max 3500 characters) that includes what the long term project is about, where and when it takes place, why is this project important to you, and any other pertinent information related to the story.
(All Applicants must have an active PLUS, PRIME or GUILD membership to submit)
Justin Maxon, 2010 FotoVisura Grant Winner
The Judging Process
Visura will be accepting submissions from Monday, January 25th through Monday, February 29th, 2016 at 11:59pm EST. The judging process will take place in three rounds. The winner will be announced by the last week of April 2016. The finalists and honorable mentions will also be announced at this time.
Terms & Conditions
A PURCHASE WILL NOT INCREASE YOUR CHANCES OF WINNING. Open only to individuals who are Visura Annual Members with a PLUS, PRIME, or GUILD annual membership, have reached the age of majority in their jurisdiction at the time of entry, and DO NOT RESIDE WHERE PROHIBITED. Employees of Foto Visura Inc., and related parties are ineligible. Each entry consists of a project entry form, a series of photographs, a project summary, and a first-person narrative related to the photographs. Entries must be received by 11:59pm EST on February 29, 2016. One entry allowed per person. This is a merit-based contest and chance plays no part in the determination of winners. Odds of winning depend on number of entries received and skill of entrant. VOID WHERE PROHIBITED. Sponsor is Foto Visura Inc. dba Visura, 1319 VT RT 128, Westford, VT 05494.
About Visura
Powered by Foto Visura, Inc—Visura.co is a professional networking platform for photographers, creatives and media organizations. The technology platform offers software tools, career support and opportunities to connect. Visura.co is a virtual home that provides cost effective solutions. For questions, contact us at info@fotovisura.com
Status:
Open
Submit here
Grant Prize
• $5,000 awarded to one winner
• Shortlist: various levels of recognition
Deadline
February 29, 2016 (11:59pm, EST)
Judges
Note from
Director of Art & Education

Photo by Kathy Ryan All of us at Visura are so excited to announce the 2016 FotoVisura Grant for Outstanding Personal Projects. This grant is one I personally believe in so strongly. I have always thought that photographers who take on personal long term projects need as much support as our community can give. I am thrilled to have an incredible panel of judges who believe in the power of the personal project. Join us at Visura as we look to solve the many difficulties we all face in this creative world we love.